Important Message from the WPRA

6/6/2022-The WPRA Board of Directors met Monday, June 6, 2022, to review and appoint new representatives to fill the four Board vacancies (Roping, Great Lakes, Prairie, and First Frontier).
We thank all those that were willing to step-up to fill these positions. As noted in our communication to the members directly affected by these vacancies last week, the board followed the below rule as stated in the WPRA Rulebook for filling these positions.
Rule 4.1.9 In case of any vacancy on the Board of Directors by death, resignation, disqualification, increase in number, or other cause the remaining Directors by affirmative vote of the majority thereof may elect a successor to serve until the next regular election for that position.
All vacancies (except for First Frontier), are scheduled to be part of the next regular election in 2023.
The WPRA Board is pleased to announce the following appointees:
Roping – Director Lynn Smith
Great Lakes Circuit – Director Melora Potter
Prairie Circuit – Director Cindy Gillespie
First Frontier Circuit – Lead Spokesperson Eileen Lang Kramme to assist with rodeo administration (directorship not yet determined)
These ladies will assume responsibilities immediately.
Respectfully,
Jimmie Munroe, WPRA President
And the WPRA Board of Directors
---
5/27/2022-The WPRA Board of Directors was notified this morning (Friday, May 27, 2022) of the resignation of four directors (Great Lakes, Prairie, First Frontier and Roping) effective immediately. It is disappointing and unfortunate to have received this today.
The remaining 10 Officers and Directors will be meeting next week to formulate a concrete plan based on what is set forth in the WPRA rulebook. Upon conclusion of the meeting, we are committed to communicating the Board's decision.
The day-to-day operations of the WPRA will continue uninterrupted by the office staff, who have been and are committed to serving your needs. In the meantime, anyone served by the four directors who resigned having a rodeo related question or concern please contact Jimmie Munroe (WPRA President) or Heidi Schmidt (Vice President).
Respectfully,
Jimmie Munroe, WPRA President
And the WPRA Board of Directors
---
5/25/2022-After extensive discussion, the WPRA Board of Directors has decided to part ways with COO/Executive Secretary Darla Lindt. The Board thanks Darla for her service and wishes her the best in future endeavors.
The WPRA office staff will remain intact and day-to-day functions are not expected to be impacted.
Jimmie Munroe
WPRA President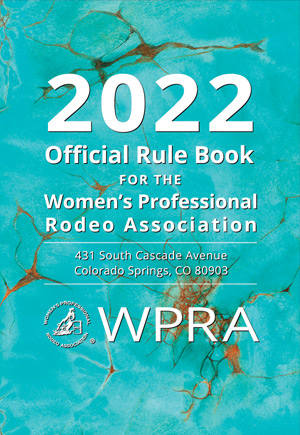 (719) 447-4627
(719) 447-4631 (fax)

431 South Cascade
Colorado Springs, CO 80903
DIRECTIONS
(719) 447-4627 | (719) 447-4631 (fax)
WORLD CHAMPIONSHIP BARREL RACING — Where the Elite Compete®
WORLD CHAMPIONSHIP
BARREL RACING
Where the Elite Compete®