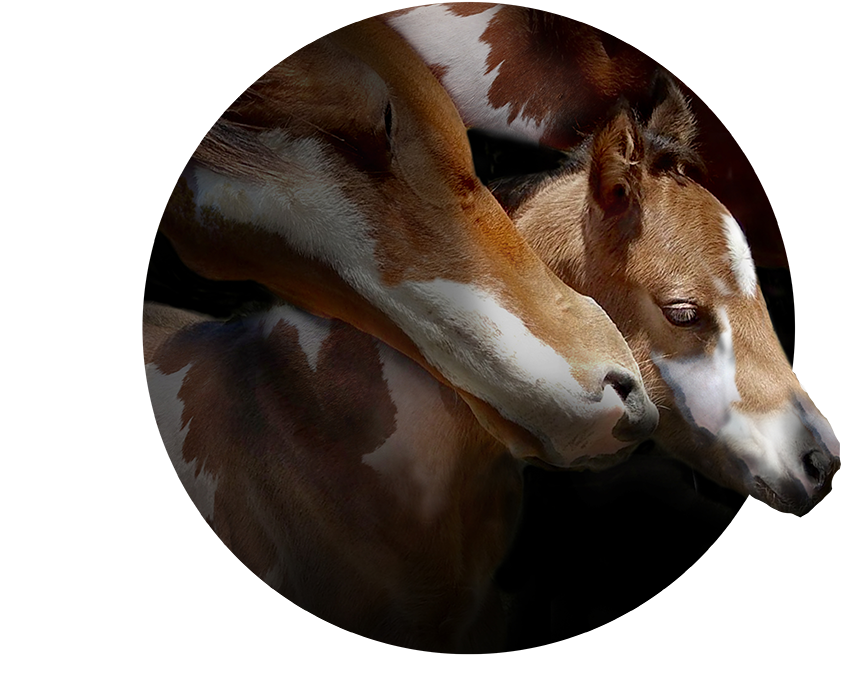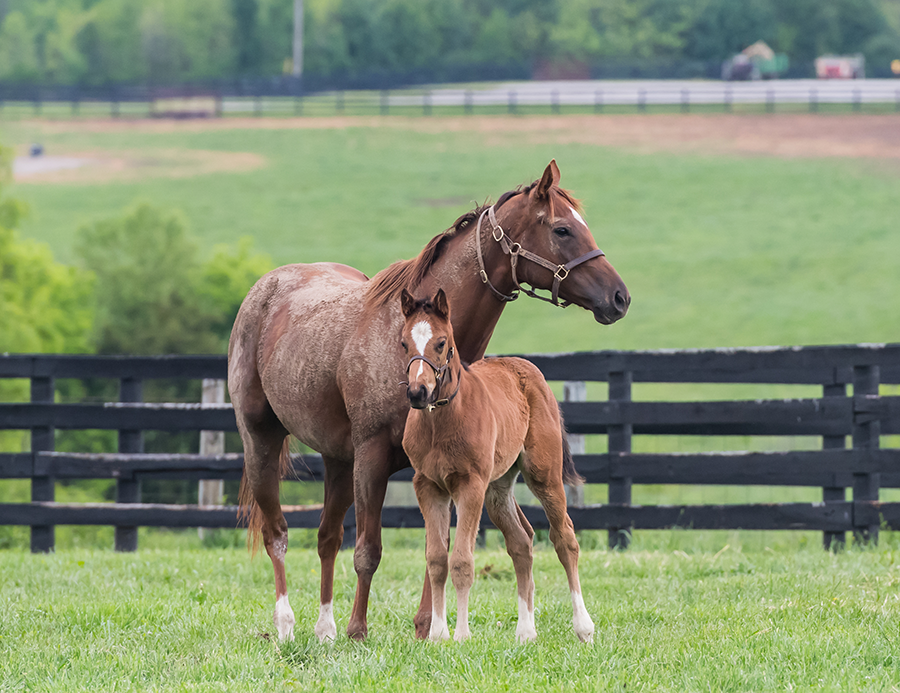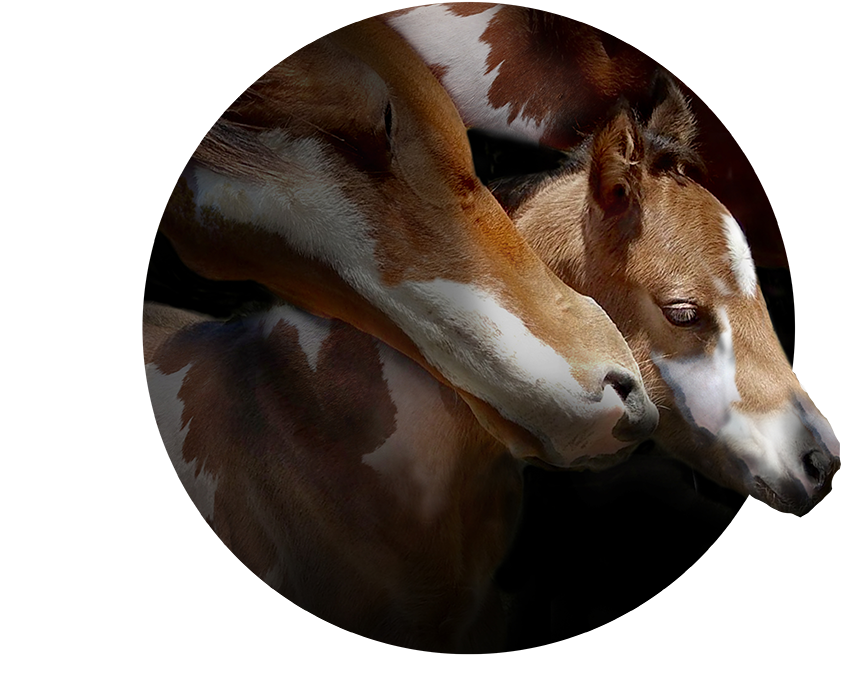 Futurity/Derby Program
Futurity/Derby forms are available below. These PDFs make it easy to print your nomination and mail or fax it directly to the WPRA. Just open the PDF and print it.
---

Futurity/Derby Nomination


Futurity/Derby Program FAQ


Futurity/Derby Program Nominations
General Information
---
It is important to read all the Futurity/Derby Division rules found in the WPRA Rule Book. The rules pertaining to Futurity/Derby begin on page 157 of the WPRA Rule Book.
The Futurity/Derby season is November 15-September 30. The cut-off for nominations is September 30 of each season.
Futurity/Derby Producer Information
1.1.1. Any member with a current WPRA Card, Permit, or Junior in good standing is eligible to compete in the WPRA Futurity and Derby events.
1.1.3. All Futurity entries must be horses 5 years old and younger. Horse may have never competed for money, prizes or points any time before Nov. 15 of previous year. Futurity horses have one (1), year of eligibility.
1.1.4. All Derby entries must be horses 7 years old and younger, as long as they did not compete in futurities as a 4 year old. (If competed in futurity as a 4 year old, then cutoff age for derby horse is 6 years old.) Derby horses have two (2) years of eligibility, either as a five (5) and six (6) year old or as a Six (6) and seven (7) year old, depending upon the horses age as a futurity horse.
1.1.5. All Futurities will be a 2D format with a 1-second split in the go rounds only. If Futurity is not a 2D it will be treated as a 2D by the WPRA and points will be allotted as set forth in the point guideline. All Derbies will be a 1D format.
1.1.6. Members may roll their futurity and derby times over into a non-sanctioned open or "D" race as long as the futurity and derby are run prior to the open or "D" race that they are rolling their time into.
Futurity/Derby Nomination Rules
• All Futurity and Derby horses must be nominated into the program.
• To nominate a horse you must send in a photo of your horse, copy of registration papers (or vet affidavit as to age) and a signed nomination form (found on website) to the WPRA office.
• There are no qualification requirements to enter the futurity or derby at the WPRA World Finals. However all riders must be a WPRA member to compete and all horses must be nominated.
Futurity/Derby Program Nominations
Updated 4/3/2023
| | | | | | |
| --- | --- | --- | --- | --- | --- |
| Nomination | Firstname | Lastname | Registeredname | Sire | Dam |
| Derby | Kimmi | Byler | Adios Muchachas | A Streak Of Fling | Famous Moon Cheyn |
| Derby | Ashley | Day | ArmedNFamous | Dash Ta Fame | Queen of Bullets |
| Derby | Laci | Brunnelle | BugsFamousFirewater | Famous Bugs | TJO Sippin Firewater |
| Derby | Kristen | Spence | Cat Man 073 | Cats Highlight | Just A British Lena |
| Derby | Margaret | Jones | CD Shaking The Coin | Guys Pocket Coin | ShakeItOutShiney |
| Derby | Rylee | Shields | Cheyenne Fab | Frenchmans Fabulous | Cheyenne PerkaBoo |
| Derby | Shelley | Holman | Cimarron Lane Tafame | The Goodbye Lane | Silver Shu Shine |
| Derby | Kay | Blandford | Coats Smooth Honor | A Smooth Guy | Fire N Honor |
| Derby | Laci | Brunnelle | Dash To Dr Nicky | Dash Ta fAME | Dr Nickis Pleasure |
| Derby | Margaret | Jones | DoubleDownOnThisGuy | Frenchmans Guy | Kwynns Dash |
| Derby | Josie | Adkins | DR Slick Bar | Slick By Design | Kit Kat Nick Bar |
| Derby | Ashton | Padon | EZ Eline | Guys Easy Jet | Queen of Denial |
| Derby | Tia | Moore | Fames French Moon | Vanilla Viper | Obrien Lady Bug |
| Derby | Madison | Bean | Famous Georges Speed | UR One Famous Rebel | Shuanas Speed |
| Derby | Margo | Thomas | Famous Gold Buckle | French Too Fame | Oh Maggie Jo |
| Derby | Taylor | Souza | Fast Fire Wagon | I'm Alive Firewater | Aflack Black |
| Derby | Kelcey | McNamee | Fiesta Got Feelins | Fiestas Dynasty | Frosty Feelins |
| Derby | Alexis | Mayo | Firewater Attraction | Im Flittin To Split | Ms Moxie Attraction |
| Derby | Becca | Gilley | FM Fast Burning Fuse | CM Dynamite Frost | Bacardi Bubbles |
| Derby | Ashley | Schafer | French Streakof Fame | Streakin Boon Dox | Famed French Kiss |
| Derby | Chelsie | Shoop | Frenchmansfeatureoak | Frenchmans Feature | Olympic Oak |
| Derby | Shelby | Bates | Guys Double Shot | Frenchmans Guy | Mocha Latte |
| Derby | Sharin | Hall | Hello Stella | The Goodbye Lane | Go Go Fame |
| Derby | Kalie | Anderson | Hooked On Famous | Famous Bugs | Hooked On Frenchmen |
| Derby | Ashley | Peterson | Im Goin For Broke | Aint Seen  Nothin Yet | Dash Of Perks |
| Derby | Jackie | Jatzlau | Jack Fame | Dash Ta Fame | Hanks Nonstop Faith |
| Derby | Megan | Albrecht | JD Leo | Wyatt Leo | Sign Of Luck |
| Derby | Kimberly | Nass | Jessa Jigawatt | Frenchmans Chico | Jessa Blue Eyed Gal |
| Derby | Lauren | Athmann | JL Rocochet | JL Sirocco | French Pistol Anie |
| Derby | Charleen | Ornellas | Johns Gotta Streaker | Streaking Ta Fame | Johnnie Lightening |
| Derby | Ashley | Schafer | Judges Heartbreaker | Judge Cash | Frenchmans Perkette |
| Derby | Kathy | Grimes | KG Blazin Cash | Judge Cash | KG Blazin Nine Oh |
| Derby | Kathy | Grimes | KG Jukebox Hero | Blazin Jetolena | KG Justiceweexpected |
| Derby | Kathy | Grimes | KG Justiceslick | Slick By Design | KG JusticeWeExpected |
| Derby | Kathy | Grimes | KG WhatDiduExpect | Judge Cash | Do It For Beau |
| Derby | Emma | Charleston | KN Born Alil French | French Streaktovegas | KN Born This Way |
| Derby | Hilary | Hilzendeger | Lion Bout Smokin | Lions Share Of Fame | Sparkle N Daisey Duke |
| Derby | Vanda | Chess | Look of Dryfire | PG Dry Fire | Look At Biankus |
| Derby | Makayla | Maddie | Magnolias On Fire | Be A Magnolia Runner | Fire Water Fetish |
| Derby | Leigh Anne | Robertson | Marthas Miracle | AP Six Frosted Moons | My Miracle Fortune |
| Derby | Leslie | Shepard | Matana Fame | Black Gold Fame | Matana |
| Derby | Kate | Swett | Mattel | Epic Leader | Barbi Bugs |
| Derby | Alanna | Bobsin | Metallic Maeden | Metallic Cat | Miss Colonels Prize |
| Derby | Viki | Friedrich | Midnight Son | Dash Ta Fame | MP FriendsNeverDrift |
| Derby | Jenna Marie | Moore | Mission Affirmed | Prized Wagon | Affirmedbasket |
| Derby | Julie | Erkamaa | Packin Ta Fly Bye Ya | French Streakin Jess | Packin Ta Fame |
| Derby | Sonia | Gorrell | Paddys Fame | Dash Ta Fame | Doc O Whiskey |
| Derby | Cadyn | Nelson | Paint Me A Mission | Guy On A Mission | Cany Coated Paint |
| Derby | Kimmi | Byler | Prison Break Pilsner | FDD Dynasty | Lady Knockout |
| Derby | Lynette | Beckman | PYC Eyesgoinwest | Wagons West | What An Eye Opener |
| Derby | Alexis | Mayo | Rips Peppy Moon | Ripalena | TMS Dark Moon |
| Derby | Casey | Varpness | SC Dont Judge Me | Judge Cash | Tayter To The Top |
| Derby | C.J. | Vondette | Shake That Firewater | Firewater Canyon | La Mestena |
| Derby | Michele | Gannon | Sizzlin Kyeboy | Sizzlin Cartel | Gold Demin |
| Derby | Carley | Cervi | Slym Shady | Frenchmans Fabulous | SF Tiny Bit Of Fame |
| Derby | Margaret | Jones | Smooth Money Raider | A Smooth Guy | Rare Red Raider |
| Derby | Steely | Steiner | Smooth N Speedy Guy | A Smooth Guy | Patience N Speed |
| Derby | Jamie | Harris | Sparkin Ta Fame | Dash Ta Fame | Shinning Gold Cody |
| Derby | Ashley | Schafer | Swoon Ta Be Famous | Dash Ta Fame | Guys Tots N Fries |
| Derby | Dena | Milner | Tat Two | Lions Share Of Fame | Dun Gone Mama |
| Derby | Ashton | Padon | Tex Walka | Slick by Design | Rene to Run |
| Derby | Shyann | Lucas | The Final Judgement | Dash Ta Fame | Judge Me Rapid |
| Derby | Hailey | Kinsel | TR Judges Doll | Judges Cash | TR Dashing Badger |
| Derby | Julie | Erkamaa | Transcending Ta Fame | BHR Frenchies Socks | Packin Ta Fame |
| Derby | C.J. | Vondette | Treasured Brave | Zippy Zevi Dasher | Kates Indian Treasure |
| Derby | Shelly | Shields | Tres French Kiss | Tres Fortunes | JHB Gold Jet |
| Derby | Brandee | Wardell | Trust Your Journey | Darkelly | CM Bubblin Dynamite |
| Derby | Jolene | Hambley | Unn Break Able | Frenchmans Fabulous | Brimmer Run |
| Derby | Jessica | Miller | UR Famous In Red | Dash Ta Fame | Denas Dividend |
| Derby | Julie | Erkamaa | VF Bull Stinson | Eddie Stinson | Natural Lady Bullion |
| Derby | Hailey | Kinsel | VQ Nonstop Stinson | Eddie Stinson | Honow This Nonstop |
| Derby | Noel | Cosca | Wood Get The Cash | Buzz Word | Cashy Driftwood |
| Derby | Corenne | Duba | WoodBStreakingLize | Woodbridge | Shootin Tootin Party |
| Derby | Becca | Gilley | WPH Buzzed Up Latte | Guys Dash A Latte | Bonnies Buzz |
| Derby | Billie Ann | Harmon | Zero Judgement | Judge Cash | Zeros Sassy Sugar |
| Futurity | Ashley | Peterson | Aint Seen A Love Man | Aint Seen Nothin Yet | Love Mans Darling |
| Futurity | Molly | Otto | Blink And Miss Me | Shawne Bug Leo | Blinking Ta Fame |
| Futurity | Cadyn | Nelson | Bring Back My Vodka | Triple Vodka | Dr Runaway Bride |
| Futurity | Sharin | Hall | Bulleve Ima Foose | Foose | Bulleva |
| Futurity | Kim | Sanford | Canyon Talk | Firewater Canyon | Flibberty Gibbet |
| Futurity | Vanda | Chess | Cee Hick Smokum | Cee Mr Hickory | Nu Prize |
| Futurity | Jackie | Whitcher | Chasin LBJ | Tres Seis | Last Version |
| Futurity | Alanna | Bobsin | Clays Dog | War Bird Dog | WRS Clays Cat |
| Futurity | Brandee | Wardell | CM Dancin Ta Fame | Bubblin Ta Fame | Dance N Go |
| Futurity | Mikala | Nealy | CM Driftin To Fame | French Too Fame | Cm First DownDrifter |
| Futurity | Mikala | Nealy | CM Miss Frenchy Wood | French Too Fame | Mittens FairDrift |
| Futurity | Brandilyn | Dosch | Cowgirl Candor | Keyhole Quick To Cow | More Than A Lady 04 |
| Futurity | Donna | Heinen | DH Won Tago Streak | A Streak Of Fling | CP Hoot Ta Boot |
| Futurity | Conny | Winkers | DHR Fire Up Perks | Oh Whatta Boy | DHR All Fired Up |
| Futurity | Margaret | Jones | Diamonds And Twine | Casino Heist | Famous Two Below |
| Futurity | Darcee  | Shepherd | EveryBunnyLovsDough | Silver N Dough | Sister Sophronia |
| Futurity | Emily | Griffin | Fames Fancy Firefly | NotEvenIfTheresAFire | Fancy Dashing Chic |
| Futurity | Charleen | Ornellas | Famous Blue Oceans | TKW Runaway Fame | ThreeTimesTheMoney |
| Futurity | Emily | Griffin | Famous Flittn Kitten | NotEvenIfTheresAFire | Nu Smokin Cat |
| Futurity | Karen | Gleason | Famous Libby | JD Look | Famous Lily |
| Futurity | Kalie | Anderson | FireballMakesMeHappy | FirewaterOnTheRocks | Prima Fire |
| Futurity | Anna | Pollard | Folling Around | Blazin Jetolina | Fols Dream of Cash |
| Futurity | Torrie | Edge | Francy N Famous | Dash Ta Fame | Fancy Streak |
| Futurity | Hilary | Hilzendeger | French Off Ima  Angel | Ima Talented Guy | Miss Risen Shine |
| Futurity | Sara | Pringle | FrenchmansWickedSide | Frenchmans Six Dash | The Wicked Side |
| Futurity | Shyann | Lucas | Frisky Fresca | Mr Sassy Frenchman | A Tiny Bit More |
| Futurity | Brandee | Wardell | FrostysKandyman | The Kandyman | Frosty Bar Drift |
| Futurity | Cadyn | Nelson | Furiousity | Fury Of The Wind | Six It Up |
| Futurity | Tonya | Burchard | GQH Voodoo Firewater | Caliente Firewater | An Easy Affair |
| Futurity | Hailey | Thompson | High Five Chick | Five Bar Cartel | Political Chick |
| Futurity | Haley | Huls | High Illumination | TR Illuminator Cash | BW OnA Dash |
| Futurity | Kaylee | Kobie | Hot Pursuit Of Fame | Royal and Famous | Otoe Hot |
| Futurity | Noel | Cosca | Howie Driftin TomGrl | Exclusive Red man | Cashy Driftwood |
| Futurity | Heidi | Gunderson | JD Jackson Kandyman | The Kandyman | Frenchmans Azalea |
| Futurity | Stephanie | Newman | Jess Surpize Me | French Streakin Jess | Frenchman Veronica |
| Futurity | Brandee | Wardell | JL Roc Of Ages | JL Siracco | Quint Glory |
| Futurity | Lisa | Heiser | JL Twist Of Red | JL Reddt To Charm | JL Twisted Sister |
| Futurity | Hilary | Hilzendeger | Judge The Dox Sev | Judge Cash | PC SunOrthodox |
| Futurity | Erin | Williams | JustAnuther Goodbye | The Goodbye Lane | JustAnuthrStylishWon |
| Futurity | Kay | Blandford | KB Callin All Angels | Darkelly | Talents Dark Angel |
| Futurity | Viki | Friedrich | KG DontBLeveMeJusWach | A Streak Of Fling | KG JusticeWeExpected |
| Futurity | Calley | Geigle | Lead Me Thru Fire | Firewater Canyon | She Special Leader |
| Futurity | Robin | Cary | Lenas Oceans Of Fame | TKW Runaway Fame | Chicks Beduinolena |
| Futurity | Monica | Gillespie | Littel Fame N Money | Streaking Ta Fame | DHR Littel Red Rene |
| Futurity | Abi | Price | LL Sister Christian | Jocker Tux B2B | Three Spot Soapy |
| Futurity | Karen | Gleason | Look Batman | JD Look | Buckys Star Cash |
| Futurity | Patti | Hovland | MakinNickFamous | Manors Nick Bae | Sheza Famous Bugs |
| Futurity | Amanda | Radford | Maximus Fooler | Firewater Fooler | Famous Frenchie |
| Futurity | Jamie | Harris | Mi Amore Ta Fame | Johm Fame | Me Shawas Tru Luv |
| Futurity | Sharin | Hall | Mirakul | Dash Ta Fame | Dreaming Of Foose |
| Futurity | Julie | Martindale | Mitty Perks | Lil Bo Perks | Fannys Cash Master |
| Futurity | Carly | Rudd | No Pressure On Fame | John Fame | LF The Rico Princess |
| Futurity | Lyndee | Stairs | Otro Bada Boom | Otro Fracaso | Smash Bada Boom |
| Futurity | Sonia | Gorrell | Partons My French | First Down French | Presure Points |
| Futurity | Alanna | Bobsin | Plain Radio Flyer | Bet Hesa Cat | Plain Baby Plain |
| Futurity | Sonia | Gorrell | Presure Lane | The Goodbye Lane | Presure Points |
| Futurity | Cayla | Small | RDCEyemaDashurBugOff | Dash Ta Fame | Eyema Rare Bug |
| Futurity | Billie Ann | Harmon | Reign Of Hoaxes | Shawne Bug Leo | Reign Girl |
| Futurity | Lenna | Peterson | Reigning At The Bar | BP Phoenix Reign | Rare Berry |
| Futurity | Fonda | Melby | RF Bugin For Cookies | Famous Bugs | Frosted Cookies |
| Futurity | Ashley | Day | Rockin Stilettos | JL Sirocco | Queen Of Bullets |
| Futurity | Hilary | Hilzendeger | Sadie Jess Confess | French Streakin Jess | Leal Little Frosty |
| Futurity | Kalie | Anderson | Screwdriver | FirewaterOnTheRocks | Dash Ta Vanila |
| Futurity | Hilary | Hilzendeger | Sevs One Slick Chick | Slick By Design | Moe Buzz |
| Futurity | Shelby | Bates | SH Famously Smooth | A Smooth Guy | TS Up N Famous |
| Futurity | Brandee | Wardell | Simply High | Simply Famous | Rare High |
| Futurity | Hilary | Hilzendeger | SL Avada Kedavra | Dot Com Guy | JKR Rockets Dash |
| Futurity | Megan | Albrecht | Slick Silk | Slick By Design | A Touch Of Silk |
| Futurity | Bethany | Oland | Smooth Irish Pepper | A Smooth Guy | Paddys Little Pepper |
| Futurity | Shyann | Lucas | Smooth N Silky | A Smooth Guy | Heart Driven |
| Futurity | Kimberly | Nass | So Corona Then Gin | Mister Fulton | Special French Girl |
| Futurity | Kristi | Cole | So Tres Mojitos | Frenchmans Chico | Birdie 123 |
| Futurity | Allie | Jordan | Speedy Lena Special | Ima Special KindaGuy | A Speedy Lena |
| Futurity | Allie | Jordan | SR Otta Boot Ya | Root Beer Boots | KR Ought Six |
| Futurity | Heidi | Gunderson | Streak Of FrostNFame | A Dash Ta Streak | Wilys Lil Sunfrost |
| Futurity | Kathy | Grimes | Streakin Justice | A Streak Of Fling | KG JusticeWeExpected |
| Futurity | Kelly | Cook | Streakin Lil Hayday | Streakin Boon Dox | Lil French Angel |
| Futurity | Conny | Winkers | Streakin Red Bay Bug | Streakin Lil Wayne | Red Bay Cat |
| Futurity | Cindy | Sipe | Sun Frost Biscuit | MP Jet to the sun | Lilys Nosey Rodey |
| Futurity | Hilary | Hilzendeger | The Darkside Ta Fame | Darkelly | Shez Firen Ta Fame |
| Futurity | Martha | Wright | Traffic Fame | Traffic Guy | EMW Coco Fame |
| Futurity | Peyton | Kadeg | VS Ikes Holy Cowan  | LMP Vaquero Ike | YO Holly Socks Frost |
| Futurity | Shelby | Swayne | Watered Down | NNN Firewater Alive | Miss Corona Light |
| Futurity | C.J. | Vondette | Zsa Zsa | Zippy Zevi Dasher | Whatevers Magic |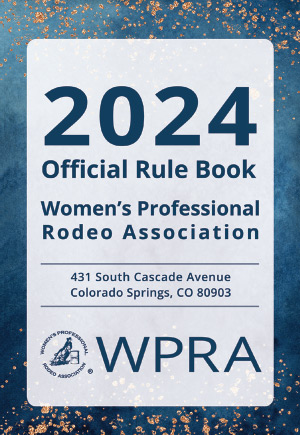 (719) 447-4627
(719) 447-4631 (fax)

431 South Cascade
Colorado Springs, CO 80903
DIRECTIONS
(719) 447-4627 | (719) 447-4631 (fax)
WORLD CHAMPIONSHIP BARREL RACING — Where the Elite Compete®
WORLD CHAMPIONSHIP
BARREL RACING
Where the Elite Compete®