General Membership Meetings
General Membership Meetings
Upcoming General Membership Meetings
---
Cheyenne, WY General Membership Meeting
Meeting #1 (Breakaway): Tuesday July 19, 2022 30 minutes after the conclusion of slack in the hospitality area.
Meeting #2 (Barrels): Wednesday July 20, 2022 at 8am in the hospitality area. Barrel slack will not start prior to 9am.
Salinas, CA General Membership Meeting
Thursday, July 21, 2022 estimated start between 2-3:00pm (no earlier than 2pm) in the Bull Crossing Tent.
Waco, TX (WPRA World Finals) General Membership Meeting
Friday, November 11, 2022 at 3:30pm in the Back Porch Club (Above the alley in the Coliseum)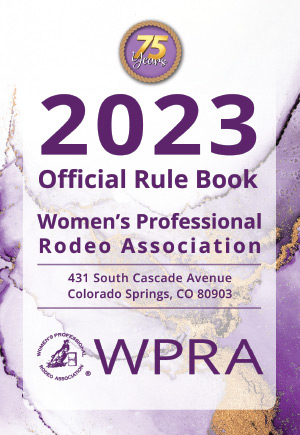 (719) 447-4627
(719) 447-4631 (fax)

431 South Cascade
Colorado Springs, CO 80903
DIRECTIONS
(719) 447-4627 | (719) 447-4631 (fax)
WORLD CHAMPIONSHIP BARREL RACING — Where the Elite Compete®
WORLD CHAMPIONSHIP
BARREL RACING
Where the Elite Compete®