Contact Us
Please direct time sensitive requests to the WPRA Office by calling 719-447-4627.
---
Women's Professional Rodeo Association
431 South Cascade
Colorado Springs, CO 80903
---
Phone: (719) 447-4627
Fax: (719) 447-4631
Email: contact@wpra.com
---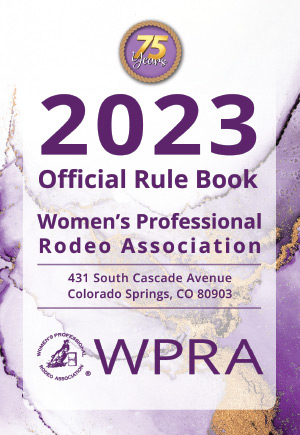 The WPRA would like to inform you of an exciting policy addition for the 2023 season. The WPRA will be implementing a Walk-Up Replacement policy at select rodeos in the 2023 season. It will not be applied at limited entry rodeos or all the rodeos that PRCA has the policy at.
The WPRA rodeos approved for the Walk-Up Replacement Policy will have additional language in the WPRA ground rules disclosing that the "Walk-Up Replacement Policy will be in effect." Please review the rodeo listing ground rules on the WPRA website. Only WPRA rodeos with this disclosure in the ground rules will have the policy in effect.
Contact the WPRA Office or your circuit director for more information.
(719) 447-4627
(719) 447-4631 (fax)

431 South Cascade
Colorado Springs, CO 80903
DIRECTIONS
(719) 447-4627 | (719) 447-4631 (fax)
WORLD CHAMPIONSHIP BARREL RACING — Where the Elite Compete®
WORLD CHAMPIONSHIP
BARREL RACING
Where the Elite Compete®