Contact Us
Please direct time sensitive requests to the WPRA Office by calling 719-447-4627.
---
Women's Professional Rodeo Association
431 South Cascade
Colorado Springs, CO 80903
---
Phone: (719) 447-4627
Fax: (719) 447-4631
Email: contact@wpra.com
---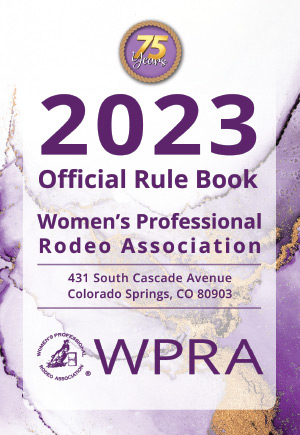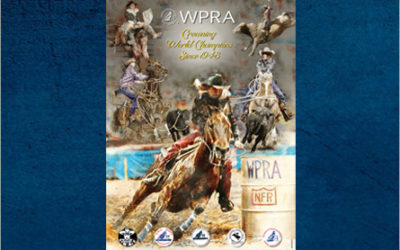 WPRA celebrates 75 years of women in professional rodeo with this limited 75th Anniversary Poster created by western sports artist Ron Bonge. A nod to the determination, athleticism, and rich history of female rodeo athletes, this art piece features WPRA's flagship event, Barrel Racing, along with Tie-Down and Breakaway Roping, as well as two former WPRA events, Bareback Riding and Bull Riding. The poster also displays a timeline of GRA and WPRA insignia from 1948 to present-day. Currently on sale at: https://wpra.store/products/wpra-75th-anniversary-poster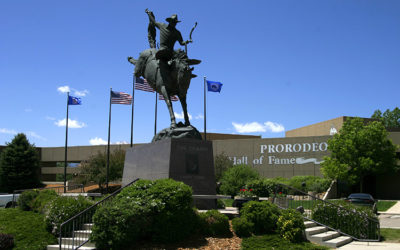 COLORADO SPRINGS, Colorado – The Class of 2023 ProRodeo Hall of Fame inductees were announced on Monday, March 27 and will mark the 44th annual induction. A total of 11 will be inducted including two representatives from the Women's Professional Rodeo Association (WPRA) on July 15.
The WPRA is celebrating 75 years in professional rodeo this year and both inductees from the WPRA have been instrumental in the foundation of the Association as well as advancing the sport for women.
(719) 447-4627
(719) 447-4631 (fax)

431 South Cascade
Colorado Springs, CO 80903
DIRECTIONS
(719) 447-4627 | (719) 447-4631 (fax)
WORLD CHAMPIONSHIP BARREL RACING — Where the Elite Compete®
WORLD CHAMPIONSHIP
BARREL RACING
Where the Elite Compete®