Cowboy Christmas
Beisel and Boisjoli Best Over Fourth of July
By Ann Bleiker
Photo by Jeremy Wombold
---
COLORADO SPRINGS, COLORADO – Emily Beisel and Shelby Boisjoli turned in A-plus performances over the Fourth of July known as Cowboy Christmas to lead their respective events in total money won at rodeos that were contested between June 26 and July 5.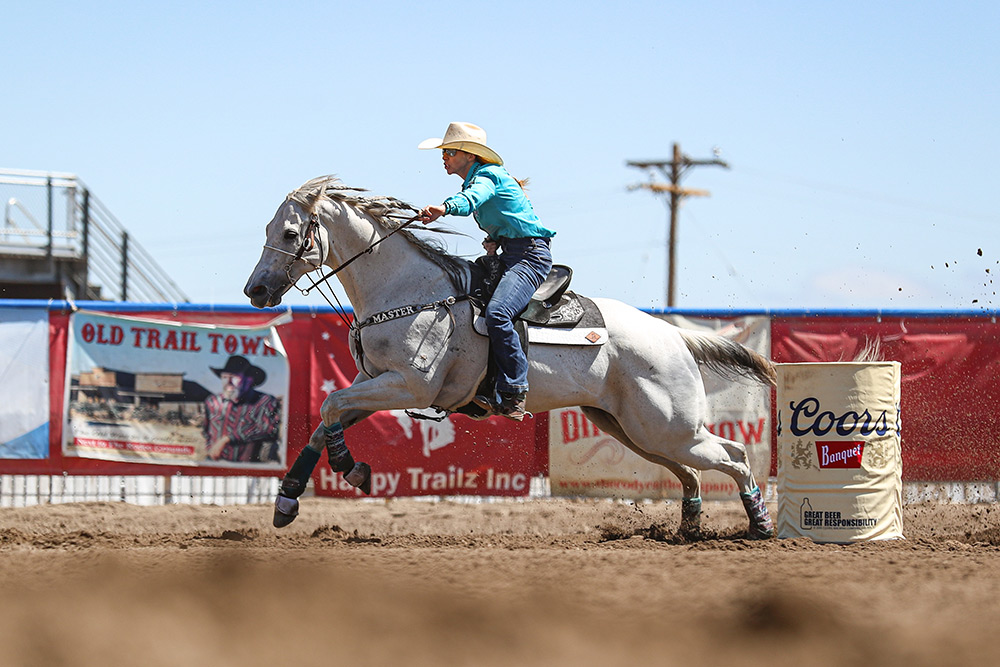 Emily Beisel
Photo by Hailey Rae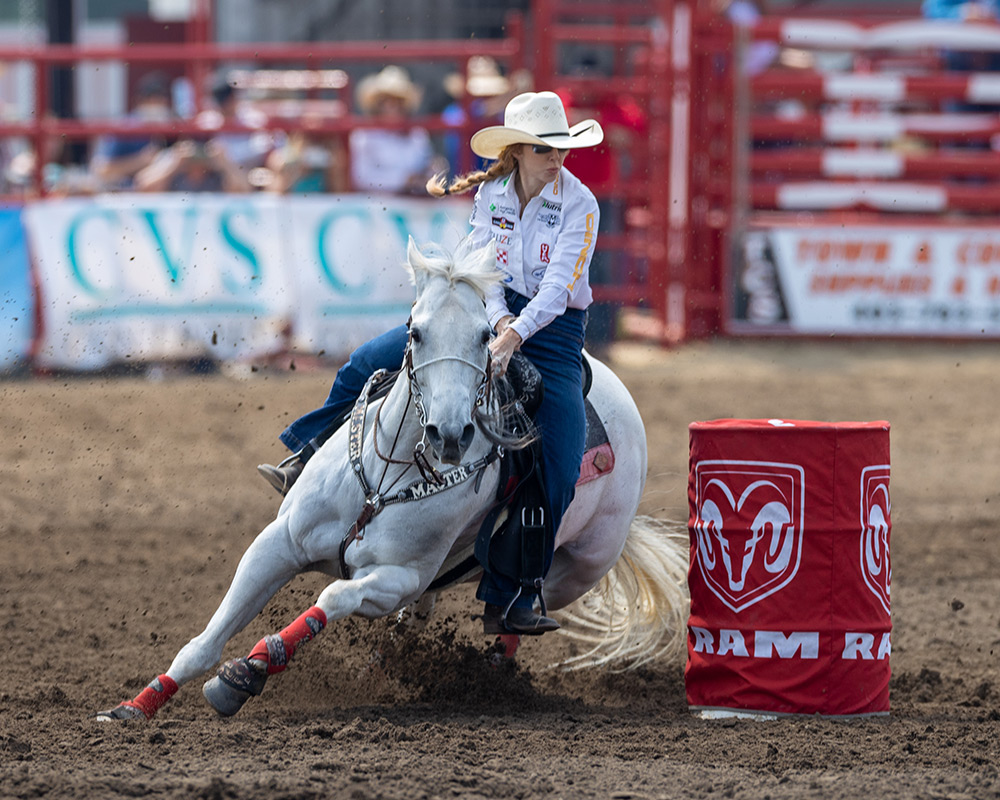 Emily Beisel
Photo by Jeremy Wombold
This is the second time for Beisel to capture this accomplishment, first was in 2019, but first for Boisjoli. Beisel won a total of $25,277, while Boisjoli led all breakaway ropers with $15,397. Both had some major competition with Beisel edging Paige Jones by just over $500. Jones finished with $24,776 and Carlee Otero was third with $22,795. Boisjoli narrowly edged Beau Peterson who finished with $15,186 and Kelsie Domer with $13,980. Peterson won the Basin City (WA) Freedom Rodeo to close out the Fourth of July run and almost overtook Boisjoli, who also picked up one final check to push total over $15,000 and hold onto the top spot.
Beisel collected her biggest check North of the border at the Ponoka Stampede. She took the title aboard Chongo and added $16,835 to her 2023 earnings. She also picked up checks at the Cody (WY) Stampede – $4,019, Home of Champions (Livingston, MT) – $2,410 and the Molalla (OR) Buckaroo Rodeo – $2,013.
The timing of Beisel and Jones finishing 1-2, couldn't have been better especially when looking at their horsepower and the ranch their mounts came from. As the 2003 WPRA World Champion Janae Ward Massey posted on her social media page:
"What a 4th of July in the rodeo arena for Youree Ranch horses. Emily Beisel and Paige Jones banked over $50,000 between them on Bazinga, Pipewrench, Chongo and Beau. Way to go girls, can't wait to see you in the bright lights of Vegas! You make the ranch proud."
The Youree family has played a big part in the history of the WPRA and their horse breeding program continues to make headlines.
For Boisjoli her biggest check came at the World's Oldest Rodeo in Prescott (AZ) where she won the title and $7,896. She also collected checks at the Greeley (CO) Independence Stampede – $1,106, the Black Hills Roundup (Belle Fourche, SD) – $1,961, the Mandan (ND) Rodeo Days – $3,917 and Basin City (WA) Freedom Rodeo – $517 to bring her 2023 Fourth of July to a close. Boisjoli has sure been on a hot streak as of late winning the Reno (NV) Rodeo the weekend prior to Cowboy Christmas getting underway.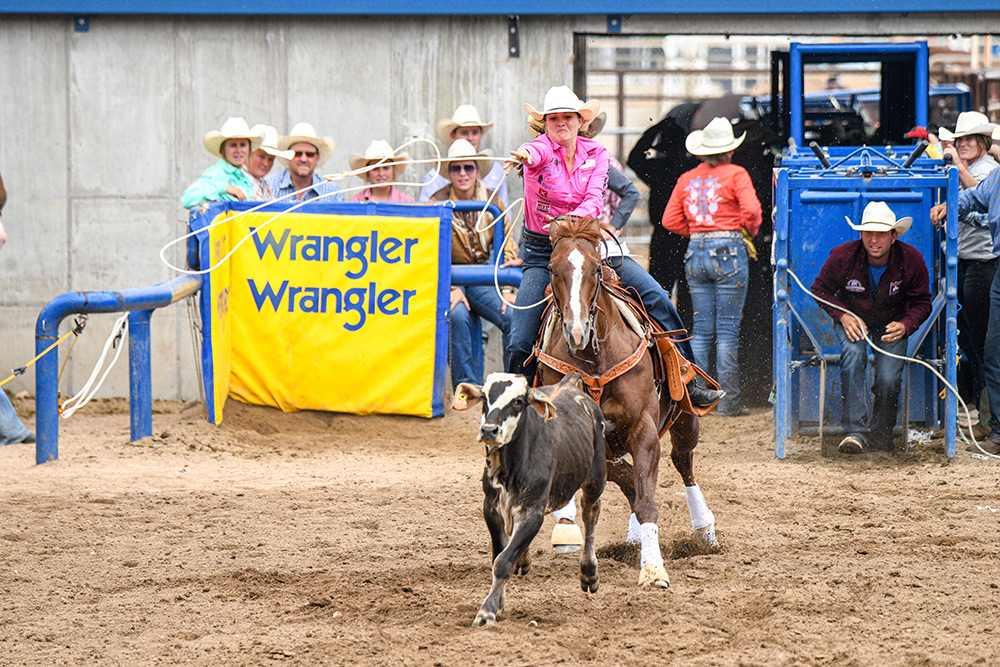 Shelby Boisjoli
Photo by Tanya Hamner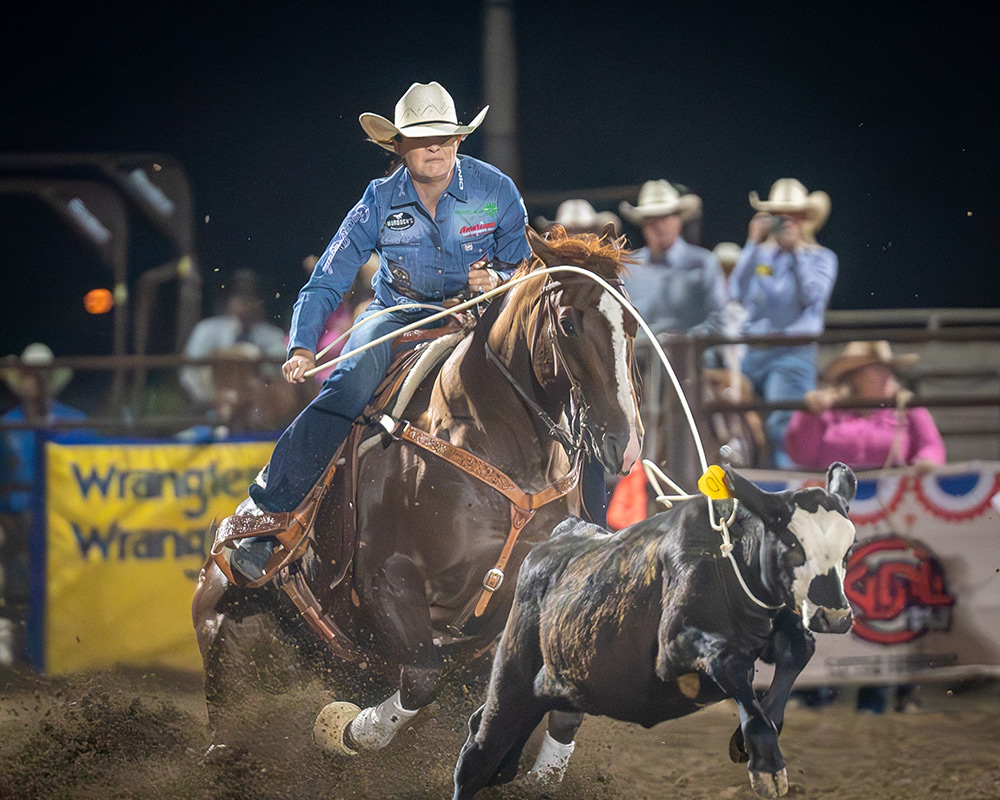 Shelby Boisjoli
Photo by Fernando Sam Sin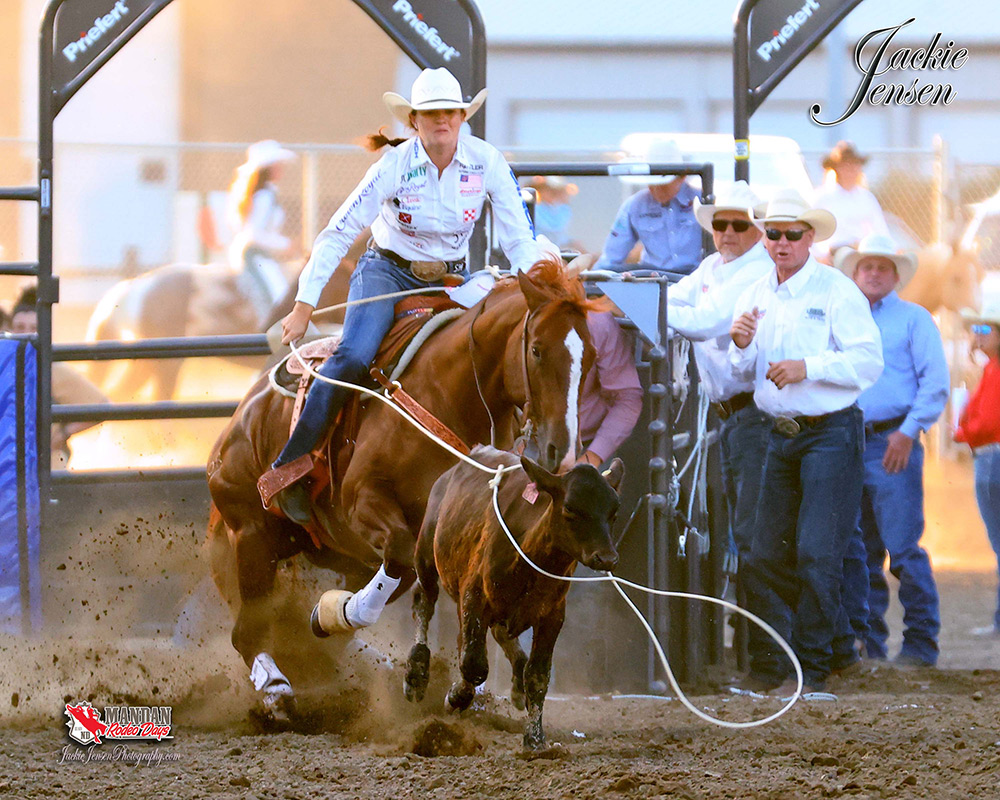 Shelby Boisjoli
Photo by Jackie Jensen
Boisjoli's No. 1 fan is no doubt her husband Haven Meged, who won the PRCA Tie-Down Roping World Title in 2019. He is now trying to help his wife do the same on the breakaway side.
Stay tuned to how all these ladies finish out their already spectacular 2023 rodeo season. Full coverage will be in the August issue of the WPRA News.
Cowboy Christmas – Top 10
Barrel Racing
1. Emily Beisel $25,277
2. Paige Jones $24,776
3. Carlee Otero $22,795
4. Stevi Hillman $17,161
5. Tracy Nowlin $16,484
6. Dona Kay Rule $16,029
7. Ashley Castleberry $14,352
8. Ilyssa Riley $13,703
9. Hailey Kinsel $12,893
10. Tarryn Lee $12,234
Breakaway Roping
1. Shelby Boisjoli $15,397
2. Beau Peterson $15,186
3. Kelsie Domer $13,980
4. Rickie Engesser $13,010
5. Madalyn Richards $11,144
6. Martha Angelone $10,663
7. Taylor Munsell $8,459
8. Cheyanne Guillory $8,101
9. Danielle Lowman $7,518
10. Nicole Baggarley $7,331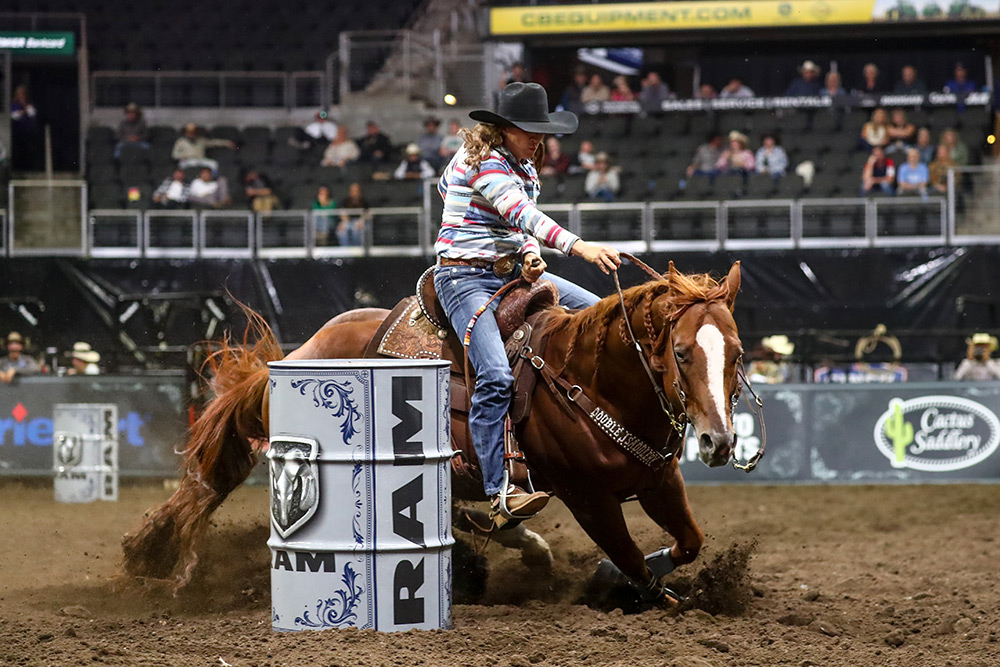 Brittany Pozzi Tonozzi Member Spotlight Pozzi Tonozzi Sets New WPRA Regular Season Earnings Record By Ann Bleiker Photo by Roseanna Sales Brittany Pozzi Tonozzi officially set a new WPRA regular season earnings record during the first round of the inaugural Cinch...
(719) 447-4627
(719) 447-4631 (fax)

431 South Cascade
Colorado Springs, CO 80903
DIRECTIONS
(719) 447-4627 | (719) 447-4631 (fax)
WORLD CHAMPIONSHIP BARREL RACING — Where the Elite Compete®
WORLD CHAMPIONSHIP
BARREL RACING
Where the Elite Compete®