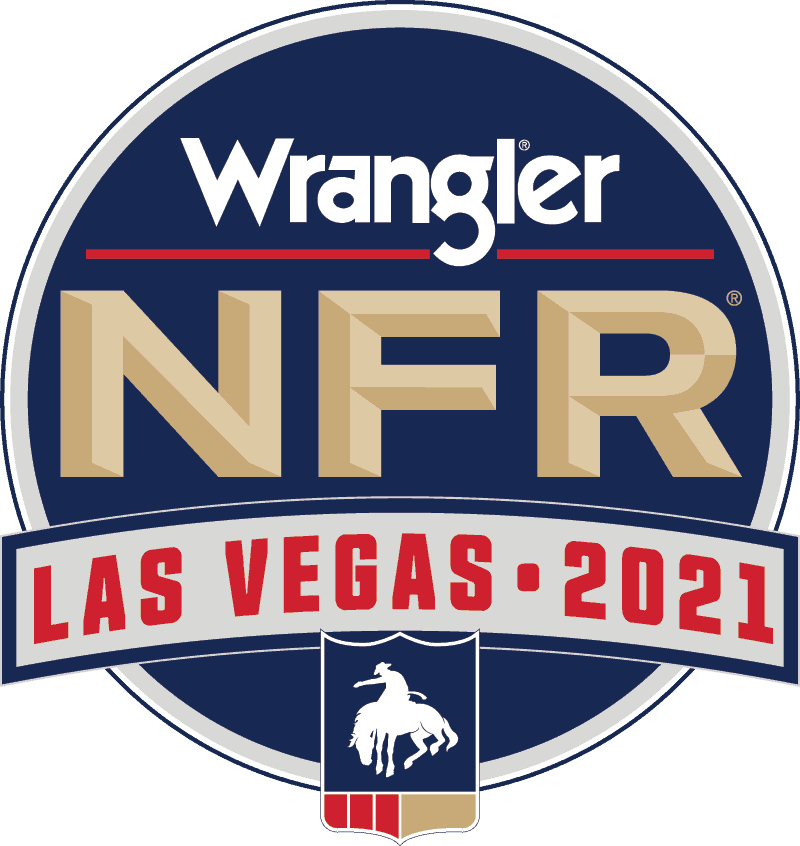 Jordon Briggs and Stevi Hillman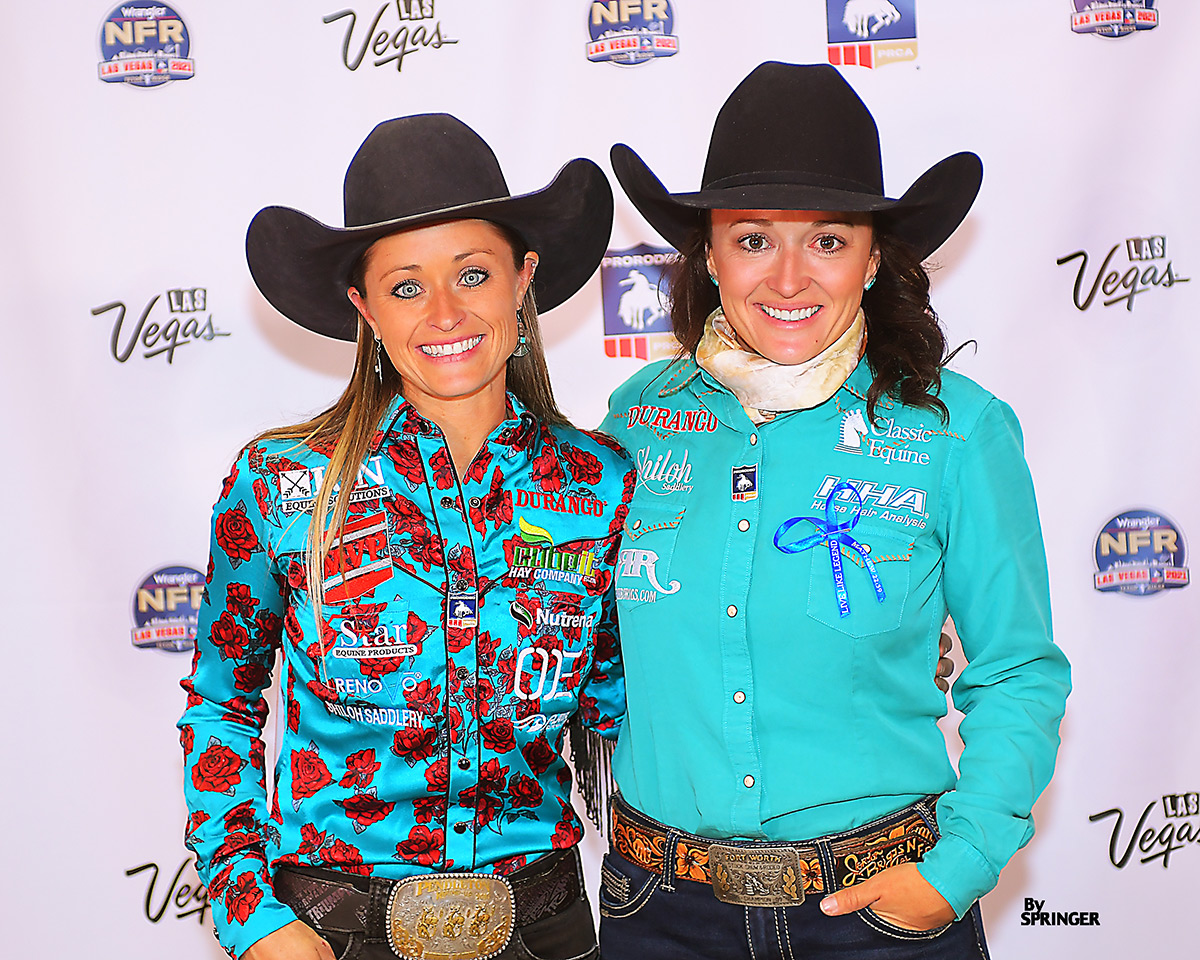 Briggs and Hillman Share Ninth Round Win

By Ann Bleiker
Photo by KENNETH SPRINGER
12/10/2021-LAS VEGAS, NEVADA – This year's WPRA barrel racing action has seen the most variety of winners than any year in the past and Jordon Briggs and Stevi Hillman are the first to break through to get a second round win during the 2021 edition.
Briggs who finished atop the leaderboard in the eighth round returned as the first gunner out in the ninth round setting the bar at 13.48 seconds. Hillman was the 10th barrel racer out on the night and matched the winning time of 13.48 seconds.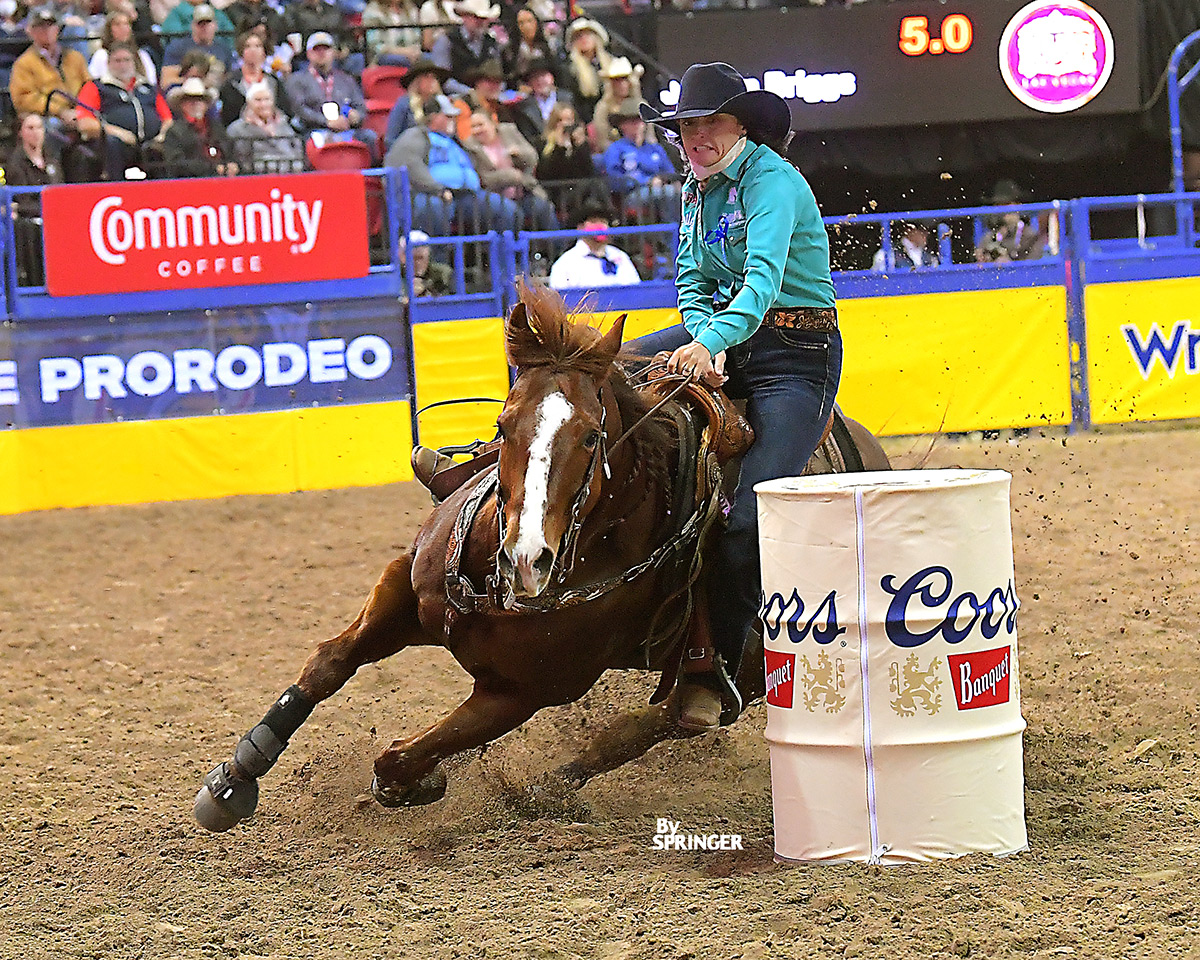 Jordon Briggs
WPRA photo by Kenneth Springer
"My goal is to always win a check and so the higher up it gets the more money you get," said a very humble Briggs. "I am just happy to be here and happy to share this win with Stevi because we are both on young horses. This is their (the horses) first NFR and to be the first ones to win a second go round buckle is great. Everyone has been so dominate this year so cool to see these young horses feed off this adrenaline."
With the shared win Briggs inches ever closer to her first world title and first NFR average title. She goes into the final round second in the world standings with $223,872, while Kinsel has $236,742. However, Briggs leads the average with a total time of 123.11 and Kinsel is second with 127.81.
"It is hard to get a round win in this field so to get two is great," stated Briggs. "I feel blessed that I was able to add another to my resume."
With the shared win Hillman crossed the $1 million mark in career earnings to join the likes of Sherry Cervi, Charmayne James, Brittany Pozzi Tonozzi and a handful of other great barrel racers.
"I am not sure where it has gone but it is a neat thing to have accomplished," commented Hillman after learning of the milestone. "I am just grateful for all the horses that have gotten me here."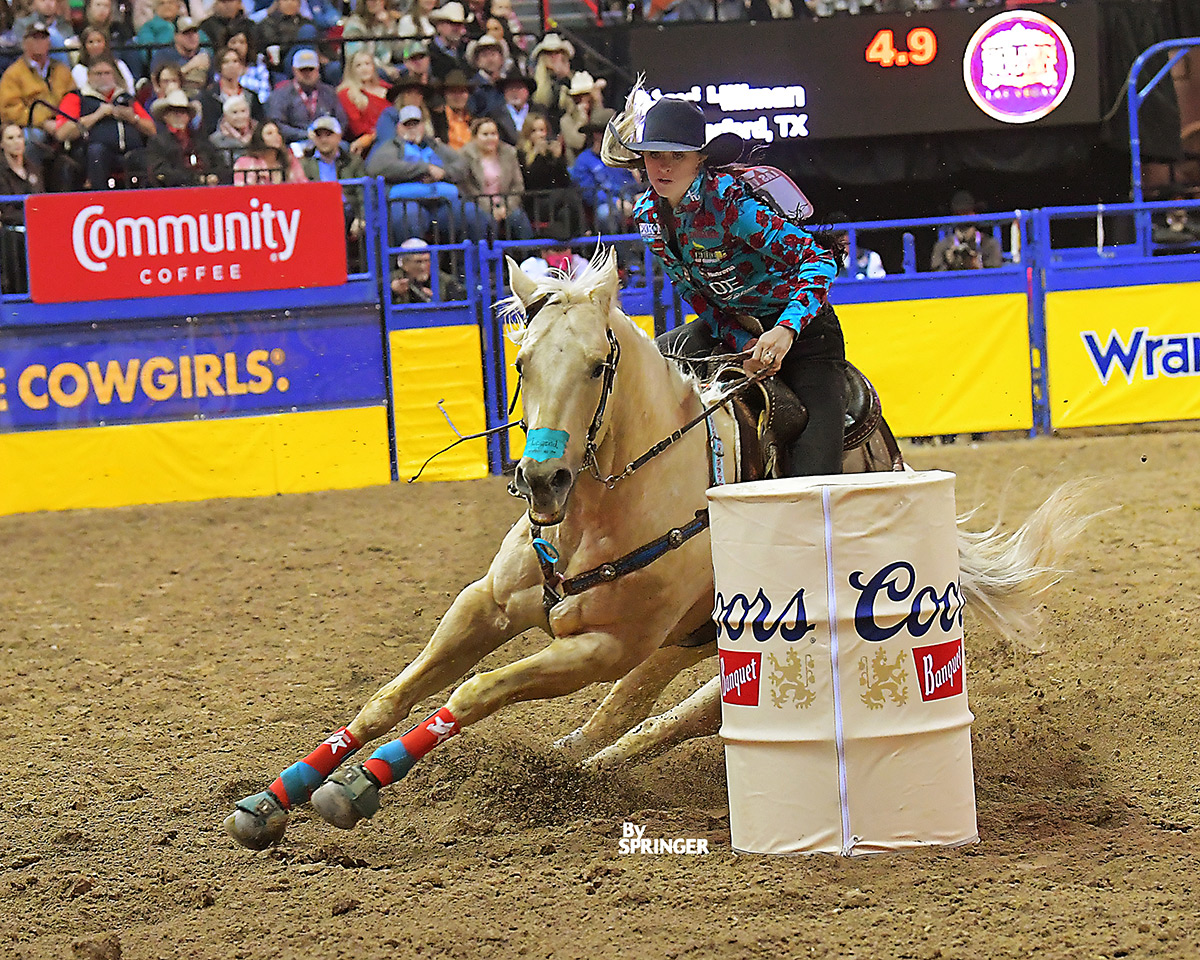 Stevi Hillman
WPRA photo by Kenneth Springer
Reigning world champion Jackie Crawford will back in the box at the Orleans Arena looking to defend her title from a year ago but she will have an uphill climb as she enters the event ranked seventh with $36,318. In 2020, Crawford won her third breakaway world title and 20th WPRA world title overall while six months pregnant with her daughter Journey. This December, Journey, along with brother, Creed, will no doubt be their mom's biggest fans in the stands.
Kelsie Chace narrowly missed qualifying for the NFBR a year ago so you can bet the newlywed has a thing or two to prove this year on breakaway's biggest stage. Chace, who married Ryan Domer in October, enters the finals ranked 10th but is no stranger to WPRA breakaway world titles having won three straight (2017-2019). So while she might be an NFBR rookie, she is far from a rookie in the sport of breakaway roping.
Making a little history of her own is Taylor Jacob, now Taylor Hanchey after marrying PRCA World Champion Shane Hanchey. Hanchey secured the 15th and final spot in this year's NFBR field and in so doing became the first WPRA member to ever qualify in two events. She previously qualified for the NFR in barrel racing in 2013 and 2015. She is now looking forward to making a name for herself as a roper.
It is a stacked field now matter how you slice it for this year's Wrangler National Finals Breakaway Roping and all the action can be seen LIVE for FREE on the Wrangler Network.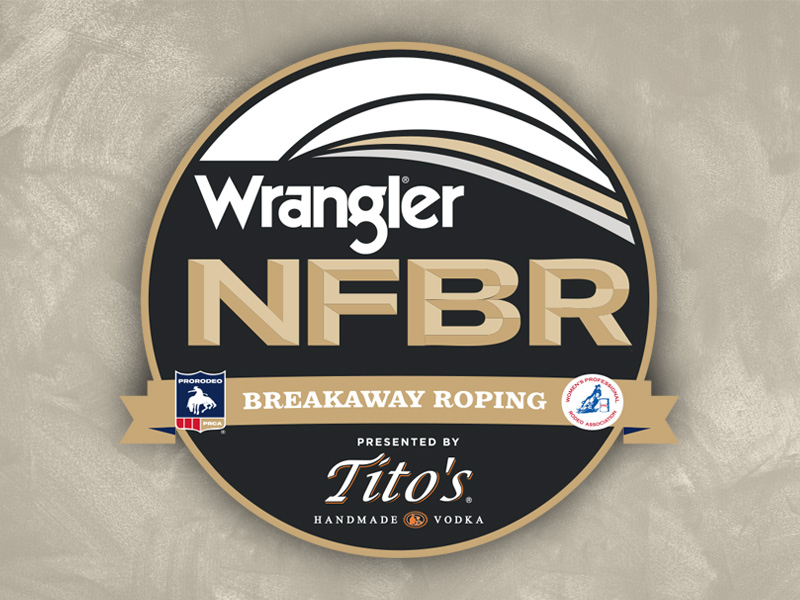 Nominations for Outstanding Committee Woman of the Year Tito's Handmade Vodka Named Official Vodka Sponsor of the WPRA Sponsorship Includes Presenting Sponsor for 2023 Wrangler National Finals Breakaway Roping By Ann Bleiker COLORADO SPRINGS, Colo. (November 21, 2023)...
(719) 447-4627
(719) 447-4631 (fax)

431 South Cascade
Colorado Springs, CO 80903
DIRECTIONS
(719) 447-4627 | (719) 447-4631 (fax)
WORLD CHAMPIONSHIP BARREL RACING — Where the Elite Compete®
WORLD CHAMPIONSHIP
BARREL RACING
Where the Elite Compete®