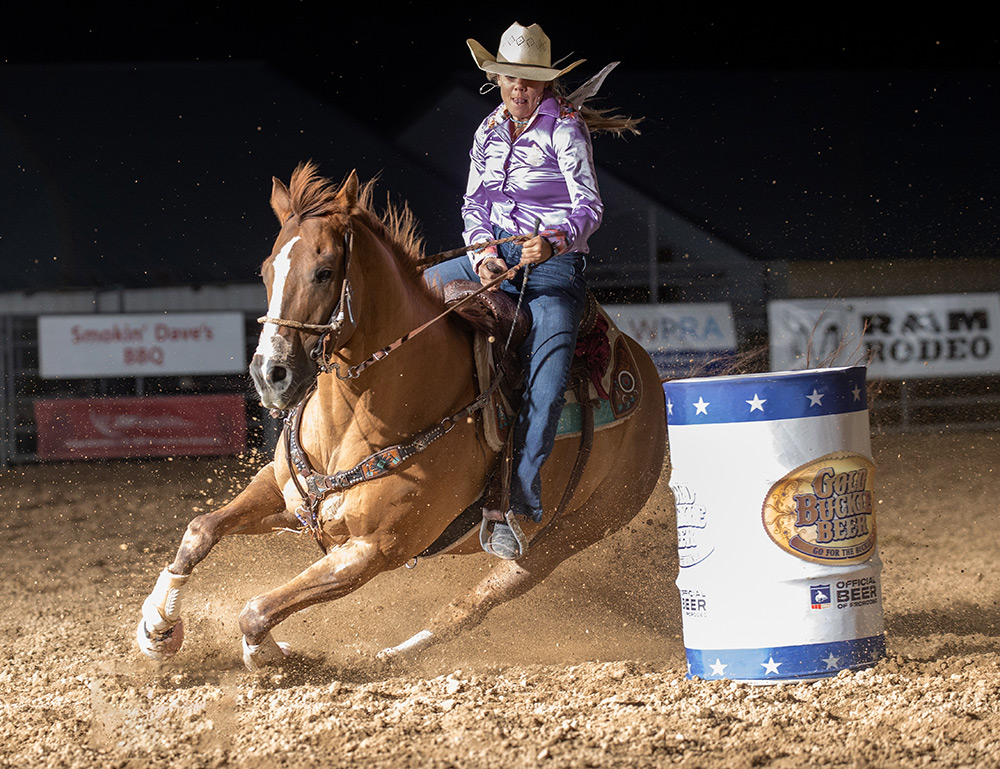 Tarryn Lee
Photo by Phillip Kitts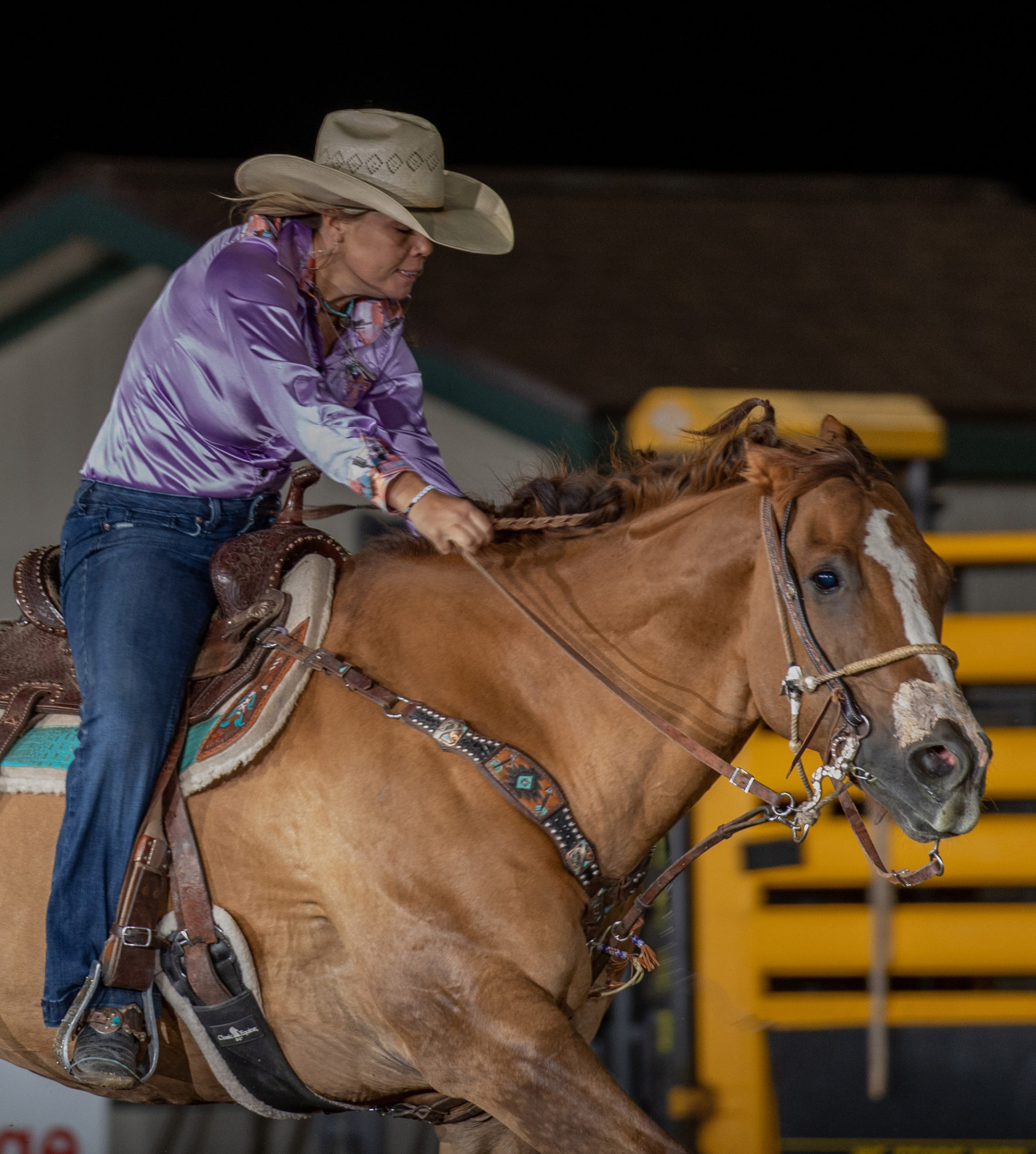 Fast Feet Ends Drought For Lee
By Ted Harbin
---
WPRA Barrel Racer Tarryn Lee hadn't won a check for 32 days prior to her win in Estes Park, Colorado in July, where she also set an arena record.
"I didn't win a check for 32 days. I was on the road and never went home. I knew it was bound to turn around, because I knew I have the horse to do it.
"Everybody was pushing me to stay out here, and I kept going, and it turned around in Estes Park."
Now she is leading the way at the Dodge City Roundup with a time of 17.28 seconds.
Read more: https://online.flippingbook.com/view/241947470/34/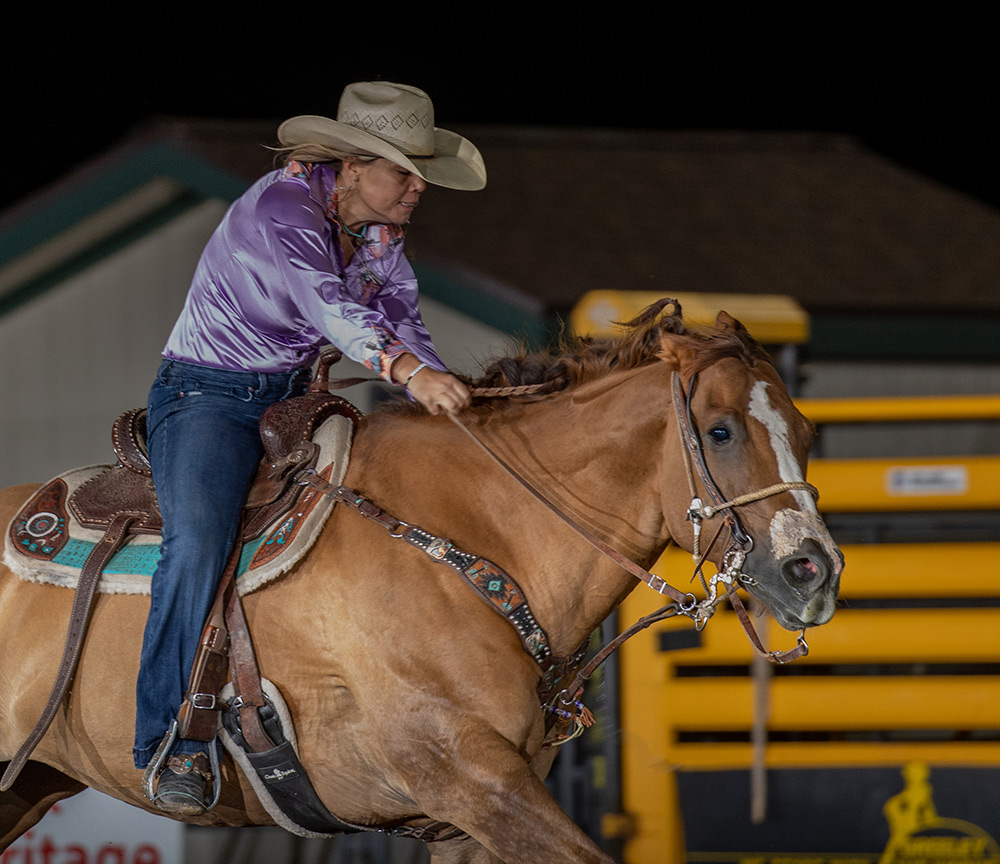 Tarryn Lee
Photo by Phillip Kitts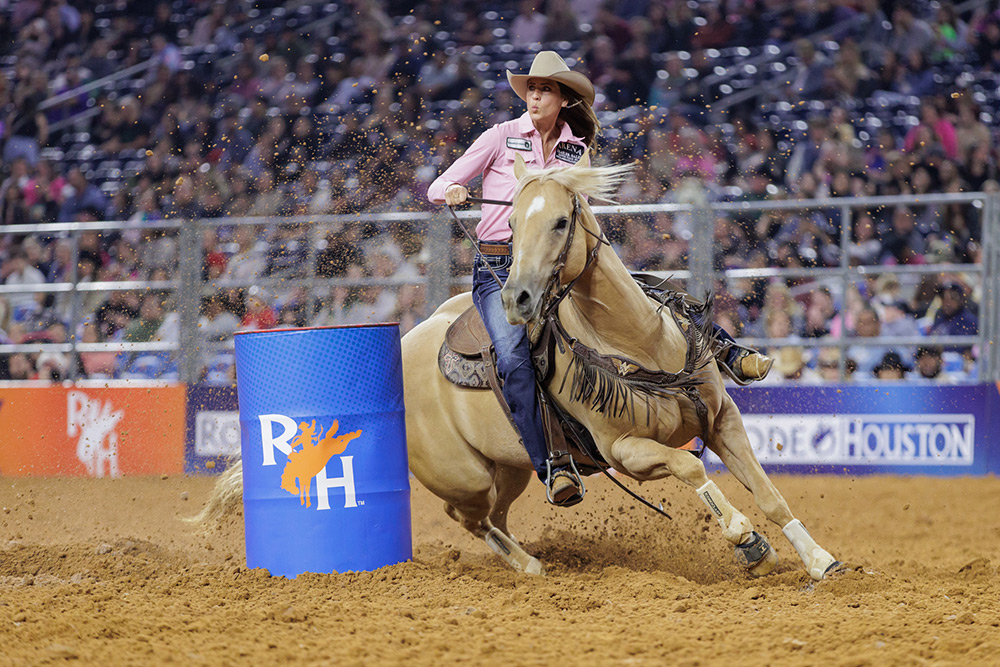 Molly Otto RodeoHouston Championship Field Taking Shape at RODEOHOUSTON Ann Bleiker PHOTO Courtesy RodeoHouston by Impulse Photography RODEOHOUSTON will crown their 2023 champions on Sunday, March 19 and will dole out $50,000 to the winners. The winners will no doubt...
(719) 447-4627
(719) 447-4631 (fax)

431 South Cascade
Colorado Springs, CO 80903
DIRECTIONS
(719) 447-4627 | (719) 447-4631 (fax)
WORLD CHAMPIONSHIP BARREL RACING — Where the Elite Compete®
WORLD CHAMPIONSHIP
BARREL RACING
Where the Elite Compete®