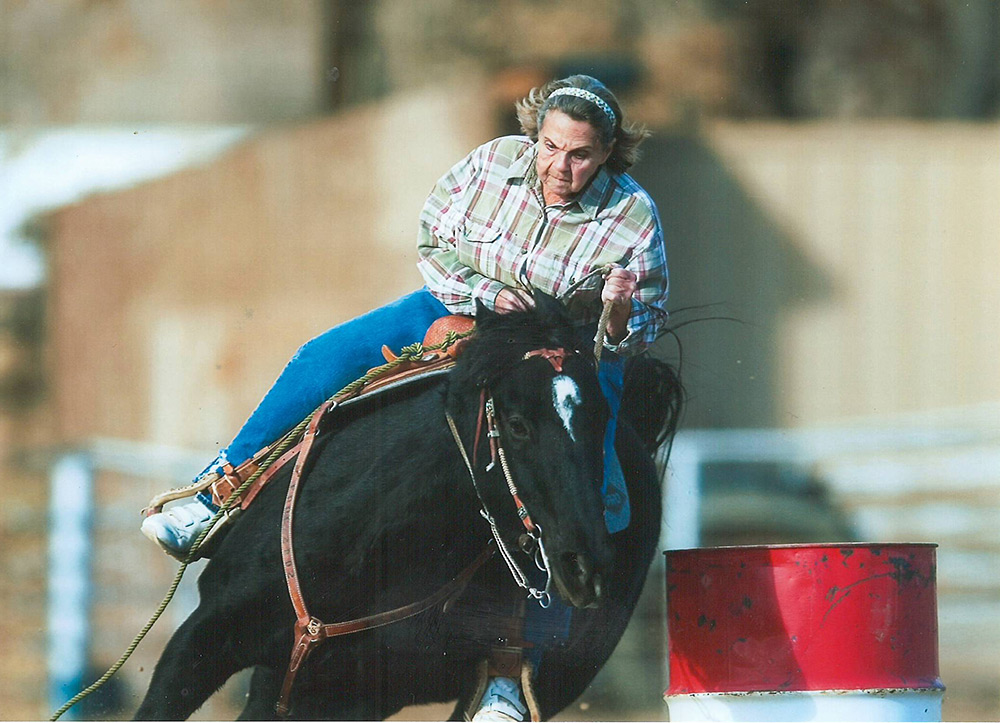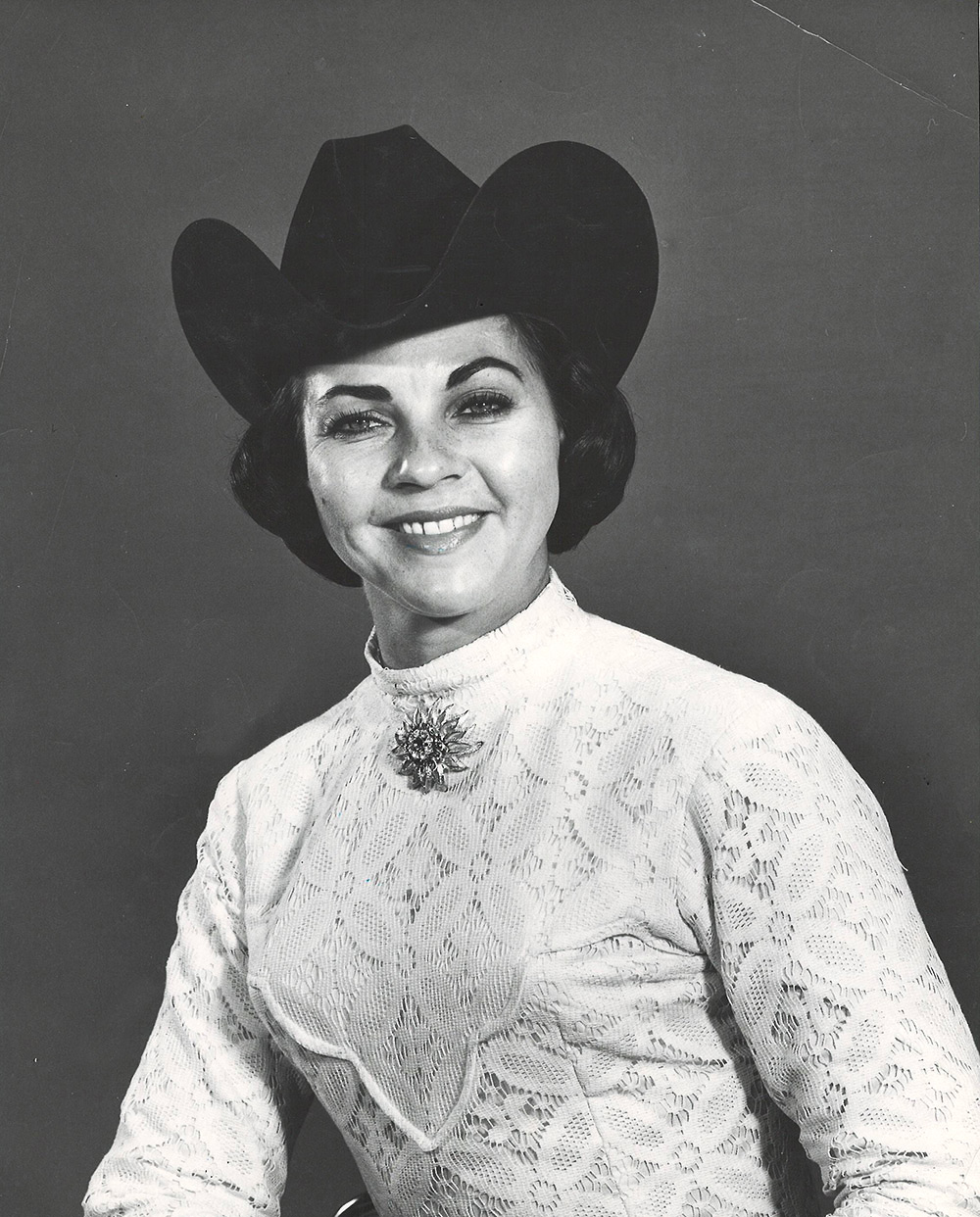 Hall of Famer Ardith Bruce Passes Away
By Ann Bleiker
---
A larger than life personality, Ardith Bruce, lived life to the fullest and was tough as nails competing in barrel racing into her 80s. However, on Monday, June 27, 2022, she bid farewell to her earthly body just two and a half weeks short of enshrinement into to the ProRodeo Hall of Fame and three and a half weeks from her 91st birthday. She was so looking forward to her induction but her heart just gave out.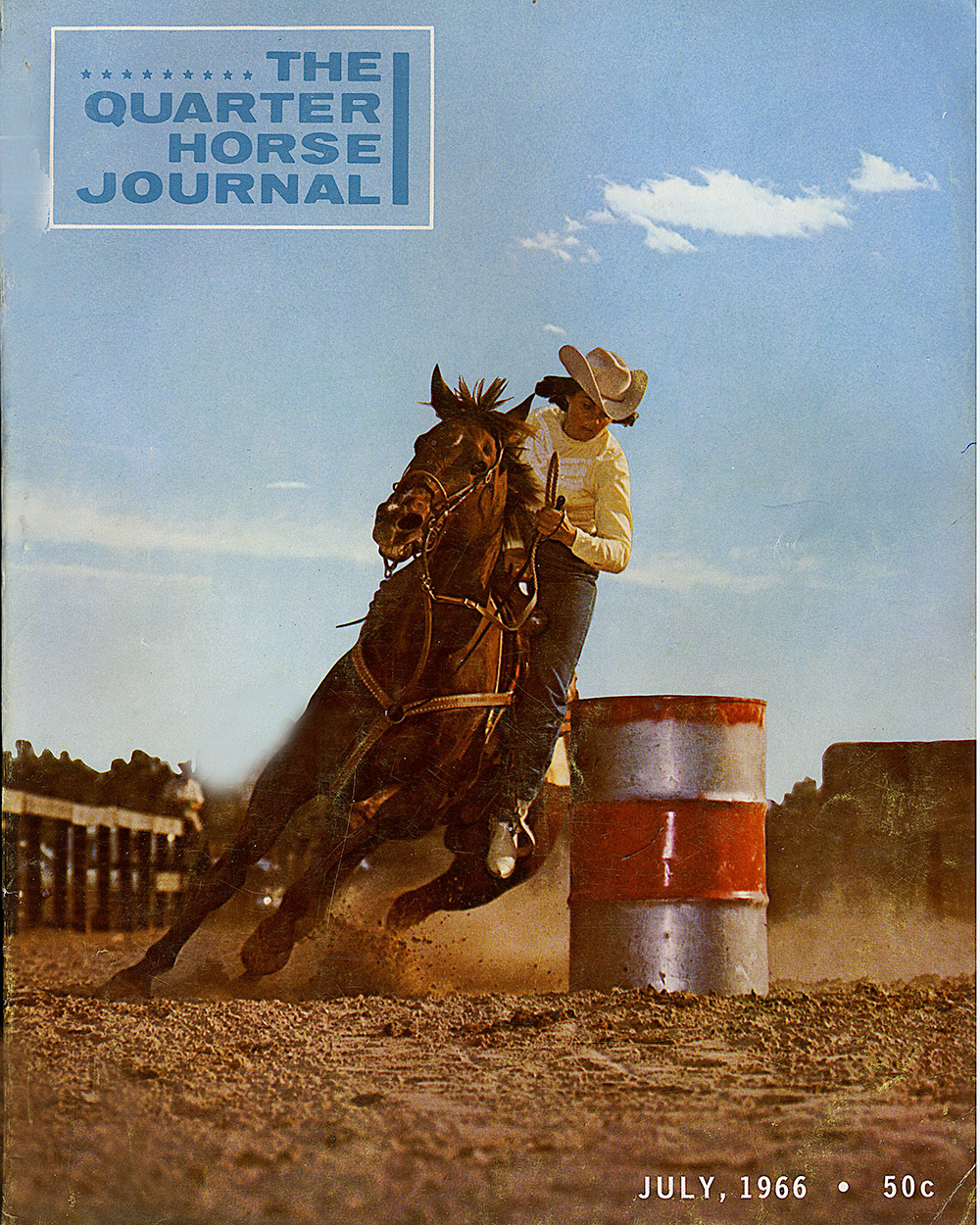 She passed away from cardiac arrest at Memorial Hospital in Colorado Springs during a procedure being performed to remove blood clots that had formed in her lungs. In true Ardith fashion, she told the doctors before the surgery began that she wasn't ready to pass from this life because she had a Hall of Fame induction coming up.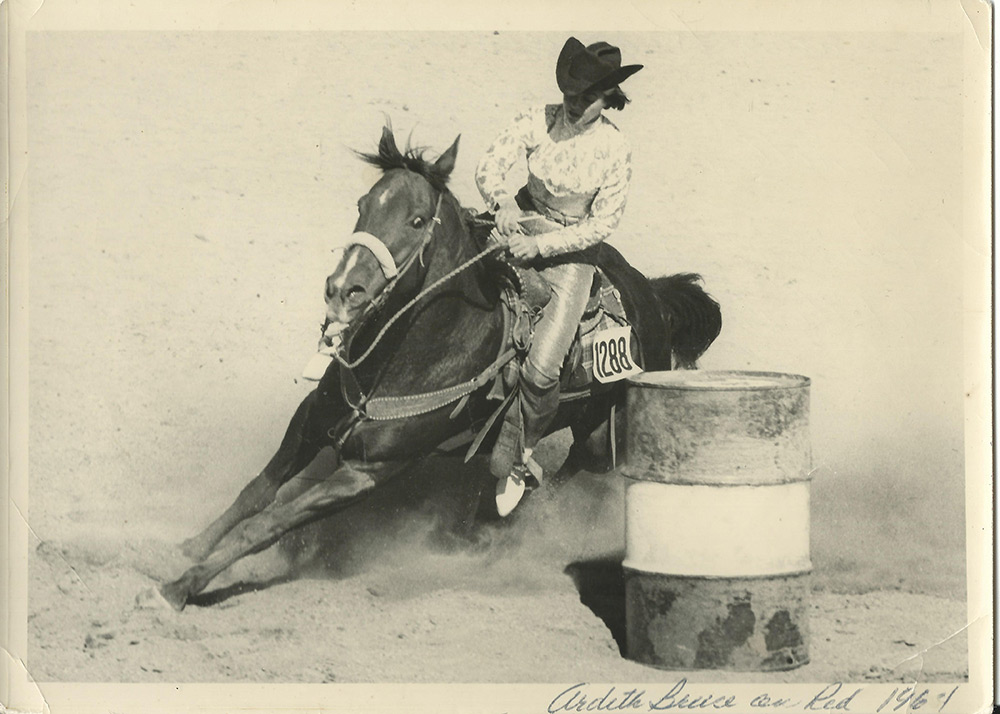 According to her daughter, Deb Thompson, she made an impact on the surgeon even though he had only visited with her briefly before the surgery. He was a quick study and knew she was a special lady, so even up to the end she was making an impact on people.
Ardith joined the Girls Rodeo Association (GRA) now the Women's Professional Rodeo Association (WPRA) in 1960 reaching the pinnacle of the sport in 1964 when she won the world title aboard a horse known as Red, registered as Shaws Kingwood Snip. That same year, Red was the AQHA Reserve World Champion Barrel Horse and in 1965 was the first GRA/WPRA barrel horse to ever be featured in color on the cover of the Quarter Horse Journal.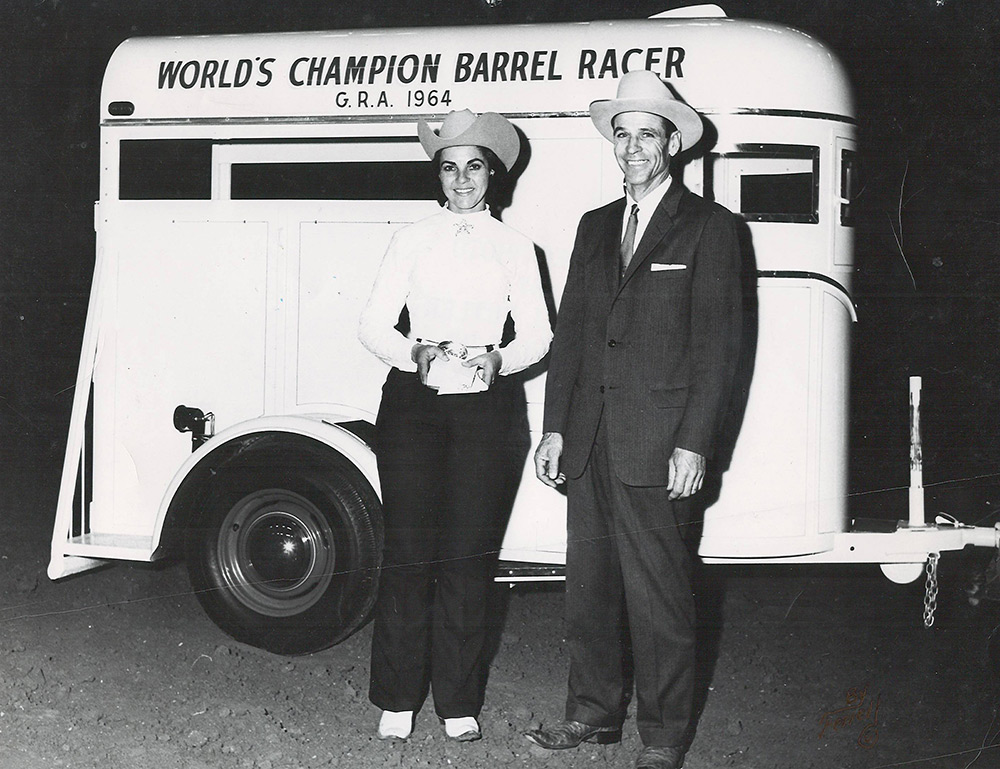 Ardith and Red would become the first WPRA world champion duo to go to the left barrel first. They had been hitting some barrels, so Ardith decided to change things up and go to the left. From then on, if a set-up was better for the left horses, she would run Red left. If not, they went to the right.
She landed among the top 15 seven consecutive years from 1963 thru 1969.
Red loved running close to home – he won the Pikes Peak or Bust Rodeo in Ardith's hometown of Colorado Springs six times. She was inducted into the Pikes Peak or Bust Rodeo Hall of Fame in 1997.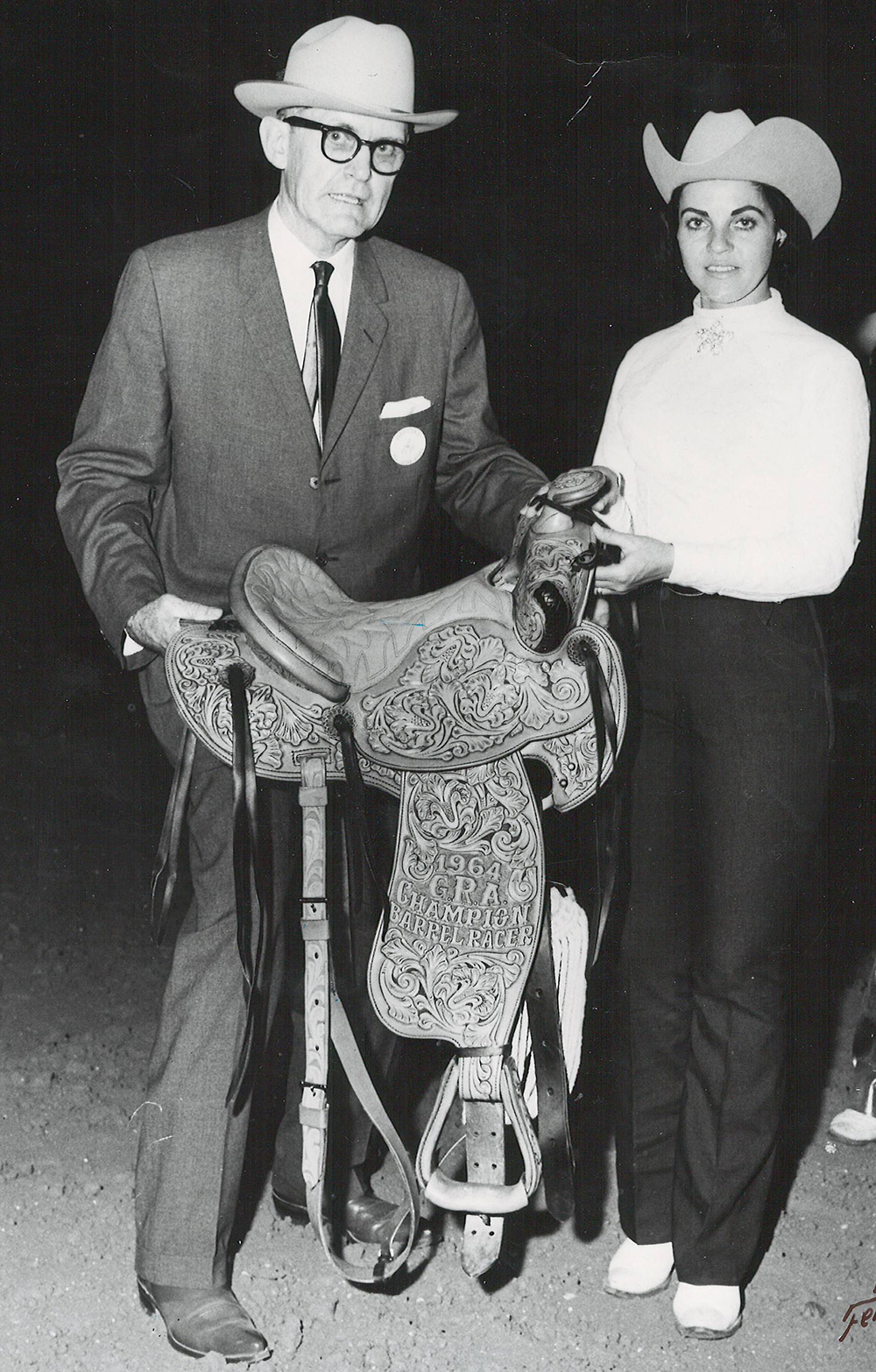 Ardith was among the early GRA members to conduct barrel racing clinics and often traveled to Hawaii to conduct them. In addition to barrel racing, she spent a great deal of time on the racetrack and became the first female licensed outrider in the State of Colorado.
She gave back and remained loyal to the association for decades even after retiring from full-time competition. When the Association's headquarters was moved to Colorado Springs, Bruce helped get things up and running. Her dedication and loyalty to the association carried over to the next generation with her granddaughter, Amber Bruce West, serving a term on the WPRA Board of Directors.
As well as her horses, family and animals she loved her garden and flowers and was an amazing cook.
She will be inducted posthumously on July 16 at the ProRodeo Hall of Fame as a proud member of the Class of 2022.
More information on funeral services will be posted as the family makes arrangements. She was preceded in death by husband, Jim Bruce, and son, Dan Bruce.
World Championships: 1 world title – 1964 Barrel Racing
Born: July 22, 1931, in Clay Center, Kansas
Died: June 27, 2022, in Colorado Springs, Colorado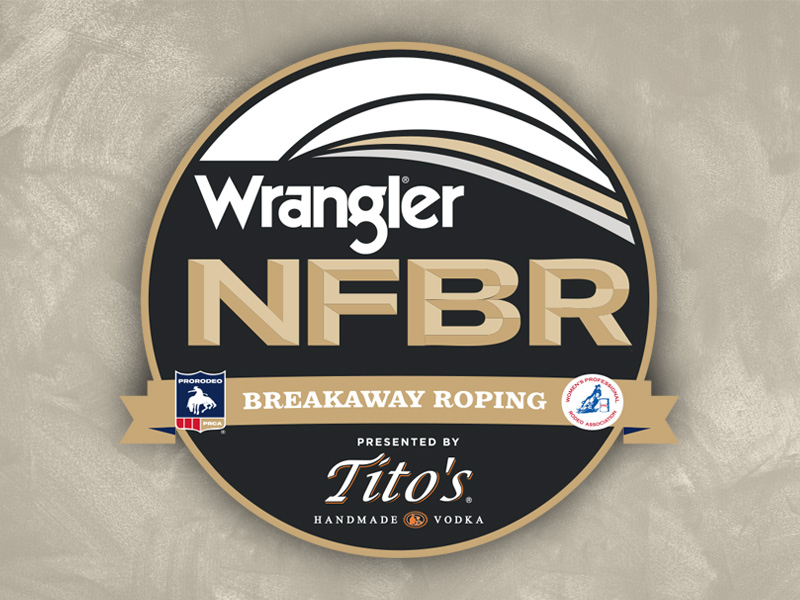 Nominations for Outstanding Committee Woman of the Year Tito's Handmade Vodka Named Official Vodka Sponsor of the WPRA Sponsorship Includes Presenting Sponsor for 2023 Wrangler National Finals Breakaway Roping By Ann Bleiker COLORADO SPRINGS, Colo. (November 21, 2023)...
(719) 447-4627
(719) 447-4631 (fax)

431 South Cascade
Colorado Springs, CO 80903
DIRECTIONS
(719) 447-4627 | (719) 447-4631 (fax)
WORLD CHAMPIONSHIP BARREL RACING — Where the Elite Compete®
WORLD CHAMPIONSHIP
BARREL RACING
Where the Elite Compete®