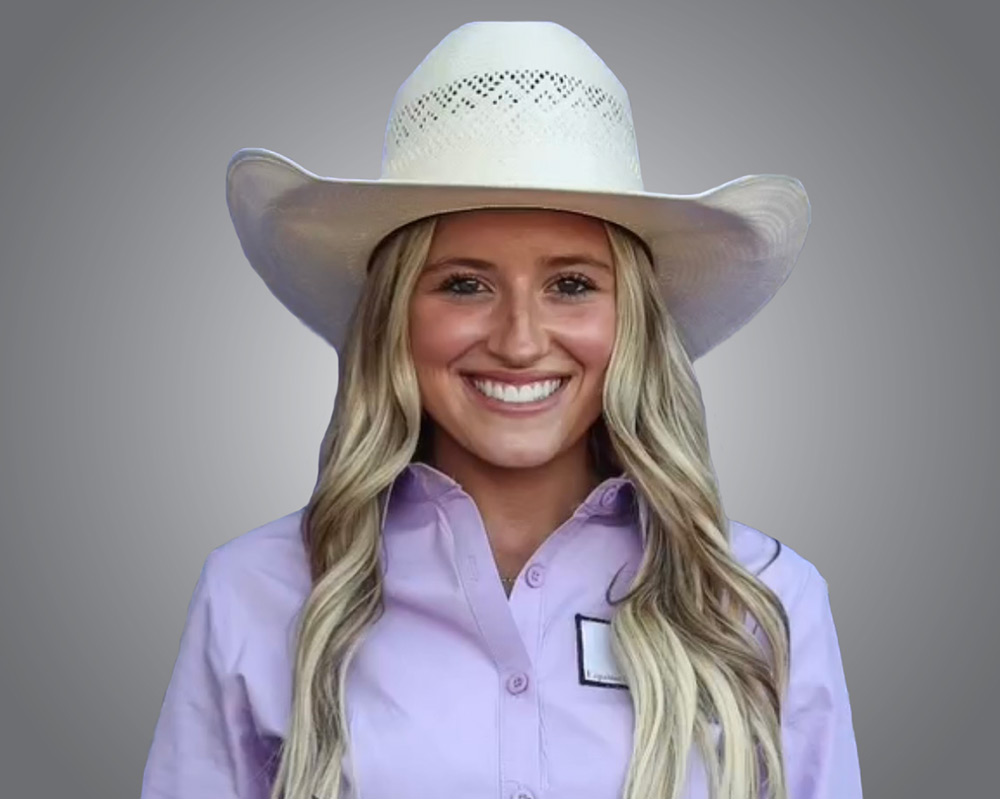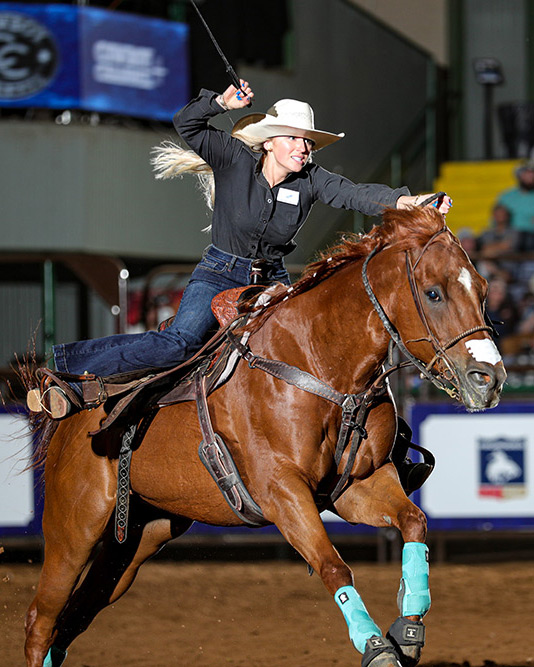 Kalli McCall Wins 2023 Resistol Rookie of the Year
Texas Cowgirl Battled All Season to Fulfill Her Rookie Title Dream
By Tim Gentry
Photo by Ric Andersen
---
When barrel racer Kalli McCall made the decision to turn pro for 2023, she had one goal in mind: to be crowned the Resistol Rookie of the Year. She could have turned pro a year earlier when she turned 18, but she knew she needed more horsepower to be a serious contender.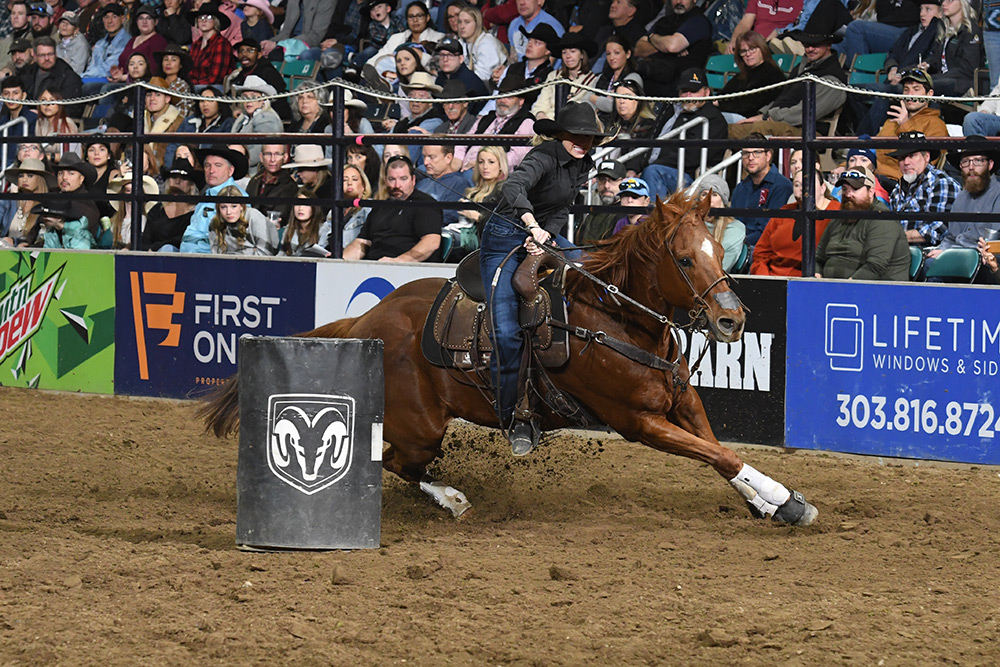 Kalli McCall
Photo by Ric Andersen
Her go-to mount for the first half of the season was 16-year-old "Mohawk" (Dr Nicks Cash), a horse she'd had her entire rodeo career, plus she'd added some younger horses to share the load, especially in longer, outdoor pens.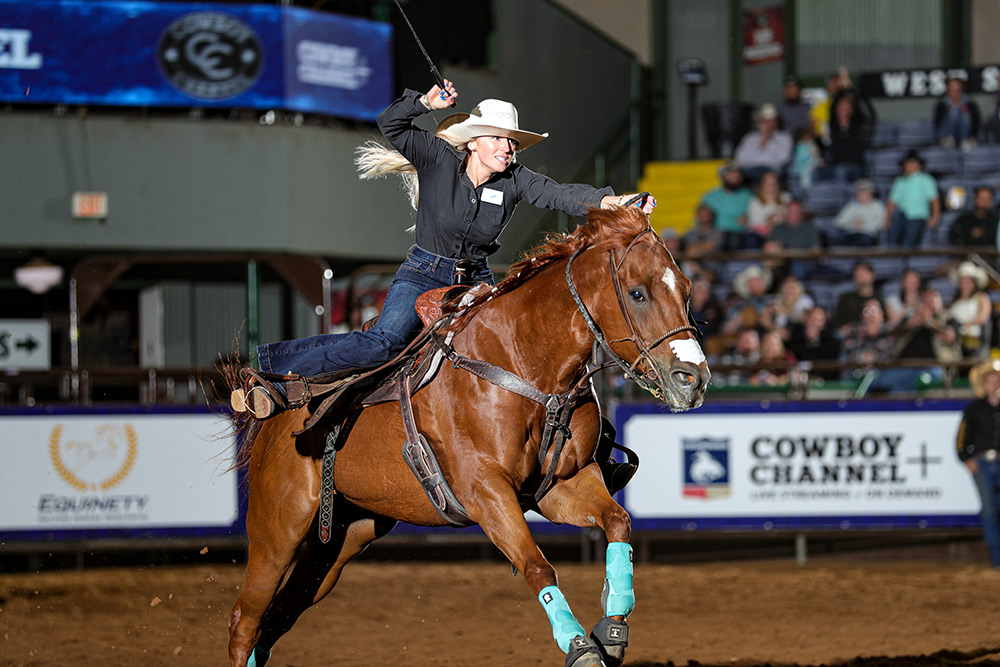 McCall started off hot with a second-place finish in Denver, which she says was the most memorable of the entire season and jumped out to an early lead in the Rookie standings. Another highlight was winning the Resistol Rookie Roundup in April, which gave her a nice cushion atop the standings. Everything was going to plan. Then Reno happened.
The run there was fine, but Mohawk came up lame the following day and had to be sent home. Truck and trailer troubles kept her stranded in Reno for over a week and forced her to turn out of several rodeos. It was definitely the low point of her season and threatened to derail her rookie title run.
"I was the little rookie out there and didn't have a clue what I was doing." said McCall of the breakdown in Reno. "At the end of that week and a half, I was almost ready to pack up and go home. But I said, 'No, I'm out here. I came out here for a reason and I'm going to stick through it because this is part of it.' I gathered myself and stuck it out."
Even after she was back on the road, a cloud of bad luck seemed to follow her. She had fallen out of the rookie standings lead, and the young prospects she'd brought to back up Mohawk weren't panning out. Things wouldn't turn around for her until she went north to Canada.
McCall had seen a horse for sale that she was very interested in, Moons Dyna ("Dyna"), a 14-year-old bay mare who had everything McCall said she was looking for: "little, gritty and turn-y." She had wanted to fly north earlier in the year to preview Dyna, but her first opportunity was when her rodeo schedule took her there.
As luck would have it, she was up at a rodeo in the same performance as Dyna and had the chance to watch her work up close. The next day she got to make a practice run on Dyna and the pair "just clicked." McCall purchased Dyna and they pulled a check together the very next day in what was only their second run together.
McCall says Dyna has been everything she was advertised to be and then some. Together they pulled checks at several Canadian rodeos, including a pair of second place finishes at Strathmore and Langley that she singled out as very special to her.
In fact, McCall had nothing but good things to say about her time in Canada. The rodeos and the people they brought together left a very positive impression on her.
"It was a great experience," she said of her first trip to Canada. "The rodeos are awesome up there, and the people are so nice. My little horse absolutely loved it up there."
Now that the season is over and she's had a chance to reflect on what she's been able to accomplish, McCall is understandably proud. It's the fulfillment of a dream she's carried for many years, and one that she'd only have one chance at.
"It means everything," said the new rookie titlist. "I've put in a lot of hard work and dedication to this. To come out on top in the end, this is what I worked for. It paid off. All the struggles and the long nights and all the crazy stuff. It feels great because this is what I worked so hard for."
Altogether, McCall's official earnings for the 2023 season were $37,407. Second place honors went to Rainey Skelton, daughter of team roping legend Rich Skelton, of Llano, TX, with $29,990.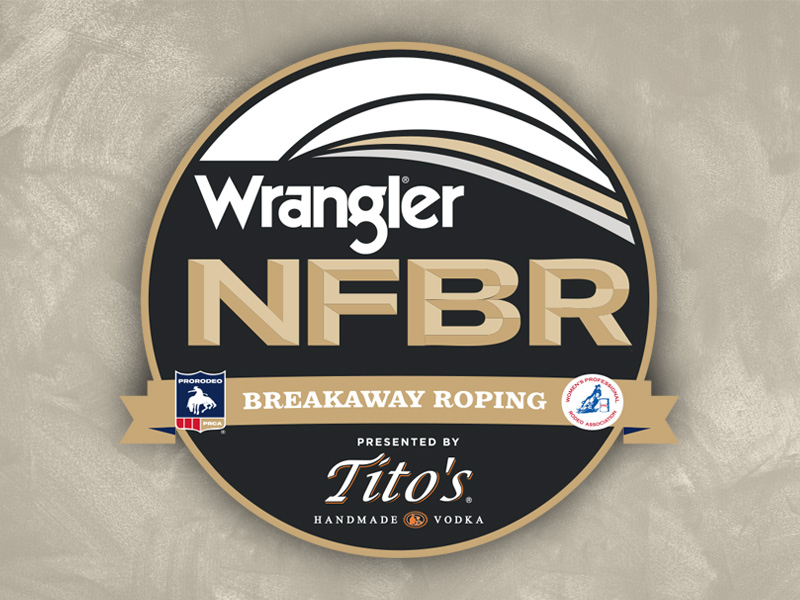 Nominations for Outstanding Committee Woman of the Year Tito's Handmade Vodka Named Official Vodka Sponsor of the WPRA Sponsorship Includes Presenting Sponsor for 2023 Wrangler National Finals Breakaway Roping By Ann Bleiker COLORADO SPRINGS, Colo. (November 21, 2023)...
(719) 447-4627
(719) 447-4631 (fax)

431 South Cascade
Colorado Springs, CO 80903
DIRECTIONS
(719) 447-4627 | (719) 447-4631 (fax)
WORLD CHAMPIONSHIP BARREL RACING — Where the Elite Compete®
WORLD CHAMPIONSHIP
BARREL RACING
Where the Elite Compete®