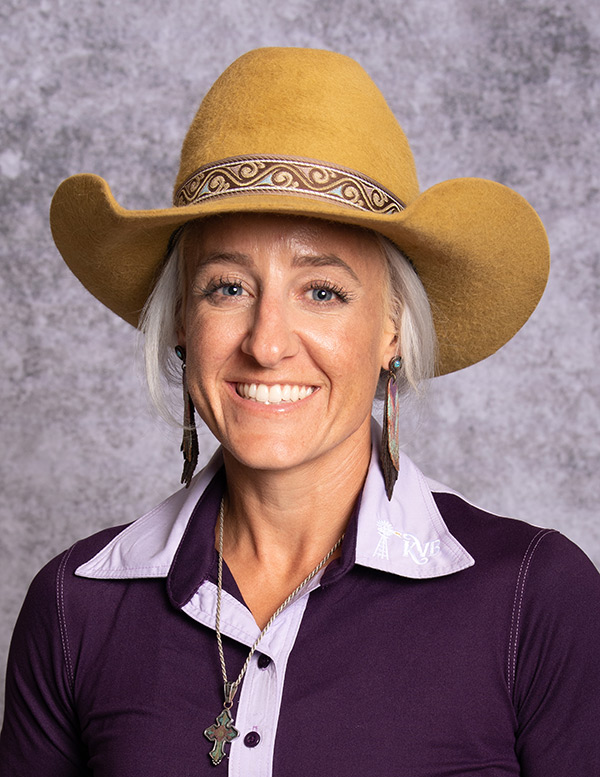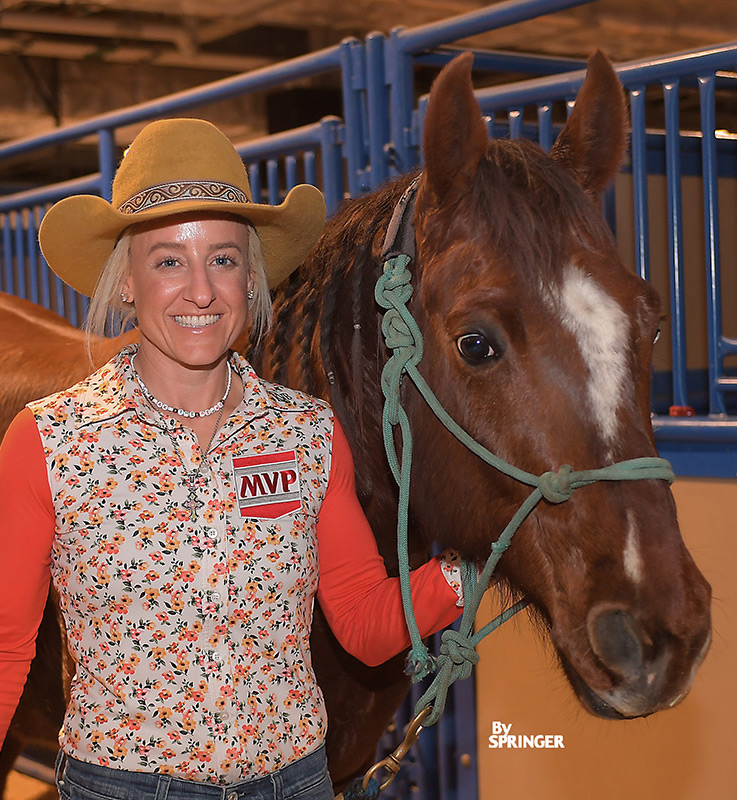 Kosel Cruises to Title in Guymon
Ted Harbin
Photo by Kenneth Springer
---
Before she could even walk, Summer Kosel was horseback.
Her father raised racehorses, so she grew up on the racetrack. Now, the wife and mother of four is testing all her years of horsemanship in rodeo, racing her horses around the cloverleaf pattern that is barrel racing.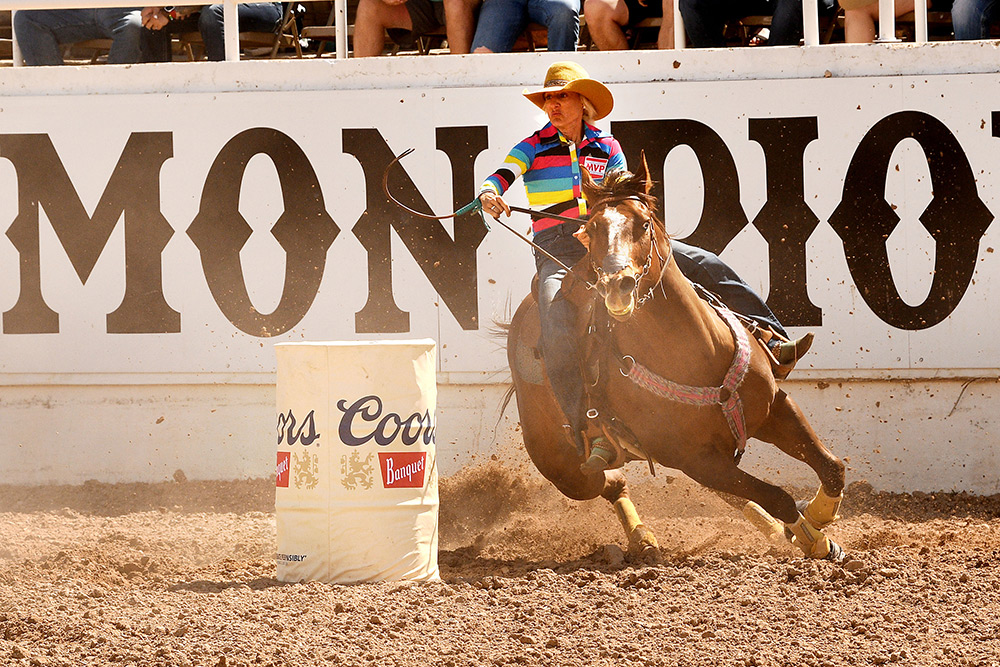 Summer Kosel
Photo by Dale Hirschman
During Sunday's fourth performance of the Guymon Pioneer Days Rodeo, Kosel and her mount, Apollo, stopped the clock in 17.12 seconds to finish third in the second go-round and claim the overall championship at Oklahoma's richest rodeo. She also won the first go-round, which took place Friday morning, so she pocketed $6,256.
Guymon Pioneer Days Rodeo
Photo by Dale Hirschman
"I was very blessed last year to do well enough to get into the Texas rodeos," she said of the indoor events that cover the schedule through the winter months. "From there, I actually went to California, and this was just the spot I hit on my way home."
She lives in Glenham, in the northern portion of South Dakota. She's held her WPRA membership since 2017 and is making a run through the ranks as she raises her children. She was 19th in the world standings heading into this weekend's competition.
"I had four kids before I bought my pro card, but I barrel raced all my life," she said. "I've ridden horses since before I could walk. I had a seatbelt on my saddle to doctor cattle in the pasture. After I got married and had my kids, I was taking blown-up horses that nobody wanted and fixing them and making them barrel horses.
"My husband asked if I wanted to barrel race again, and my kids were old enough to do peewee, so I got back into it. For a while, I just did barrel races in South Dakota and amateur rodeo."
She has something special in Apollo, an 8-year-old bay gelding. Previous owners had hoped to use him as a tie-down roping horse; fortunately, a friend started the gelding on the barrel pattern before Kosel got ahold of him.
Now, she loves what she has. The tandem set a new arena record in Cheyenne, Wyoming, last year and now they have the Guymon title to boot.
"He's very efficient," said Kosel, whose children are 17, 13, 12 and 8. "He's just really broke. If I wiggle a pinky or squeeze a butt cheek, he's moving to get under me."
Like every contestant that competes in rodeo, there are gold buckle dreams. Should she make her way to the National Finals Rodeo in December, she'll relish it; she's just not going to worry about it.
"We're going to give it a go, but it's always in God's hands."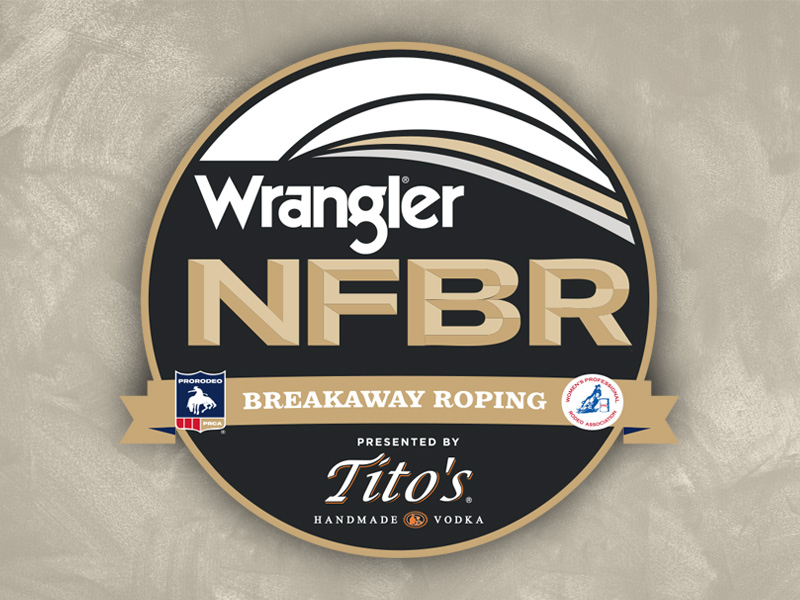 Nominations for Outstanding Committee Woman of the Year Tito's Handmade Vodka Named Official Vodka Sponsor of the WPRA Sponsorship Includes Presenting Sponsor for 2023 Wrangler National Finals Breakaway Roping By Ann Bleiker COLORADO SPRINGS, Colo. (November 21, 2023)...
(719) 447-4627
(719) 447-4631 (fax)

431 South Cascade
Colorado Springs, CO 80903
DIRECTIONS
(719) 447-4627 | (719) 447-4631 (fax)
WORLD CHAMPIONSHIP BARREL RACING — Where the Elite Compete®
WORLD CHAMPIONSHIP
BARREL RACING
Where the Elite Compete®