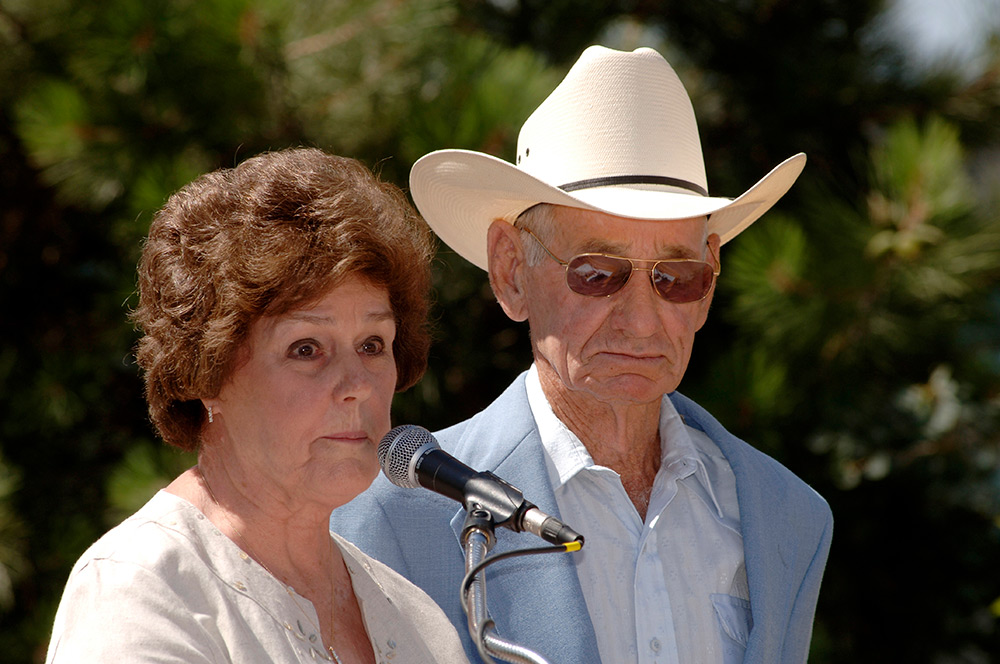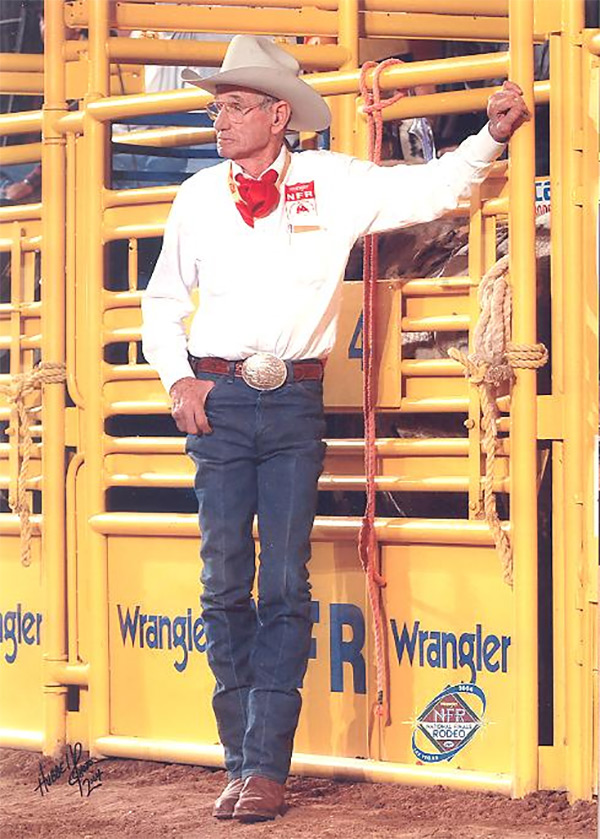 Longtime NFR Timed Event Chute boss John Farris passed away Friday, August 4, at Duncan Regional Hospital, at the age of 95.
---
John was born March 21, 1928, in Iowa Park, Texas. On May 31, 1955, John married fellow rodeo contestant Mildred Cotten Farris and the two eventually made their home on the Farris Family's Ranch outside of Addington, Oklahoma. Mildred passed away May of 2013.
Joining the RCA in 1959, John rode saddle bronc, bulls, bareback, roped and even did a little steer wrestling. Riding rough stock till the age of 44, when most would hang up their spurs John transitioned to working behind the scenes. From 1967 until 2011, he worked every National Finals Rodeo in some capacity. Most notably as the timed-event chute boss and he staked of the barrel-racing each year. He was named Texas Circuit Man of the Year in 1997, and inducted into the ProRodeo Hall of Fame in 2006, along with Mildred. Both were inducted into the Texas Rodeo Cowboy Hall of Fame, in 2004. In June 2023, John was awarded the Ring of Honor by the Gladewater Roundup Rodeo. In 1999, he was named the WPRA Outstanding Individual.
Funeral service for John Allen Farris will be at 10:30 on Wednesday, August 9 at the First Baptist Church of Waurika, Oklahoma with Mike Bates and Mike Mathis officiating. A burial will follow at Waurika Cemetery under the direction of Dudley Funeral Home; visitation will be held at the Dudley Funeral Home. The family will receive visitors from 6 p.m. to 7 p.m. Tuesday evening.
In lieu of flowers a donation may be made to ProRodeo Hall of Fame in Colorado Springs, Colorado, Rodeo Historical Society Hall of Fame at the National Cowboy & Western Heritage Museum in Oklahoma City, or National Cowgirl Hall of Fame in Ft. Worth, Texas, or to American Cancer Society.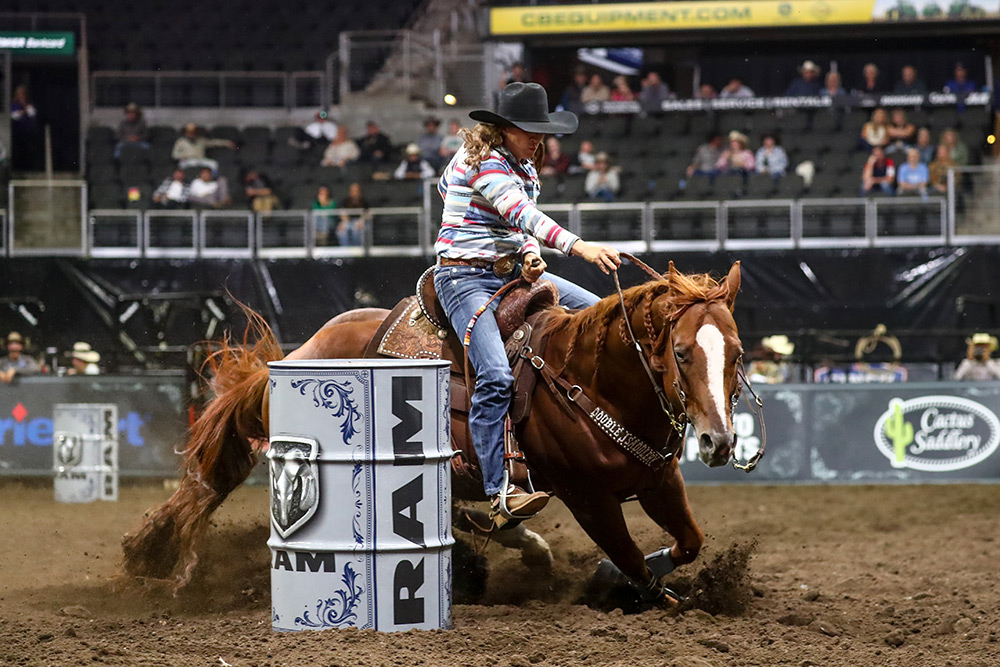 Brittany Pozzi Tonozzi Member Spotlight Pozzi Tonozzi Sets New WPRA Regular Season Earnings Record By Ann Bleiker Photo by Roseanna Sales Brittany Pozzi Tonozzi officially set a new WPRA regular season earnings record during the first round of the inaugural Cinch...
(719) 447-4627
(719) 447-4631 (fax)

431 South Cascade
Colorado Springs, CO 80903
DIRECTIONS
(719) 447-4627 | (719) 447-4631 (fax)
WORLD CHAMPIONSHIP BARREL RACING — Where the Elite Compete®
WORLD CHAMPIONSHIP
BARREL RACING
Where the Elite Compete®