Never Give Up—Shepherd's No Quit Attitude Leads to Rookie of the Year Title
By Ted Harbin
---
Roping in the arena was easy.
Getting to the arena to rope proved to be a bit more difficult.
Enduring enough adversity to fill a sad country song, Braylee Shepherd's perseverance, focus and the help of family and friends during the 2023 rodeo season created an award-winning tune.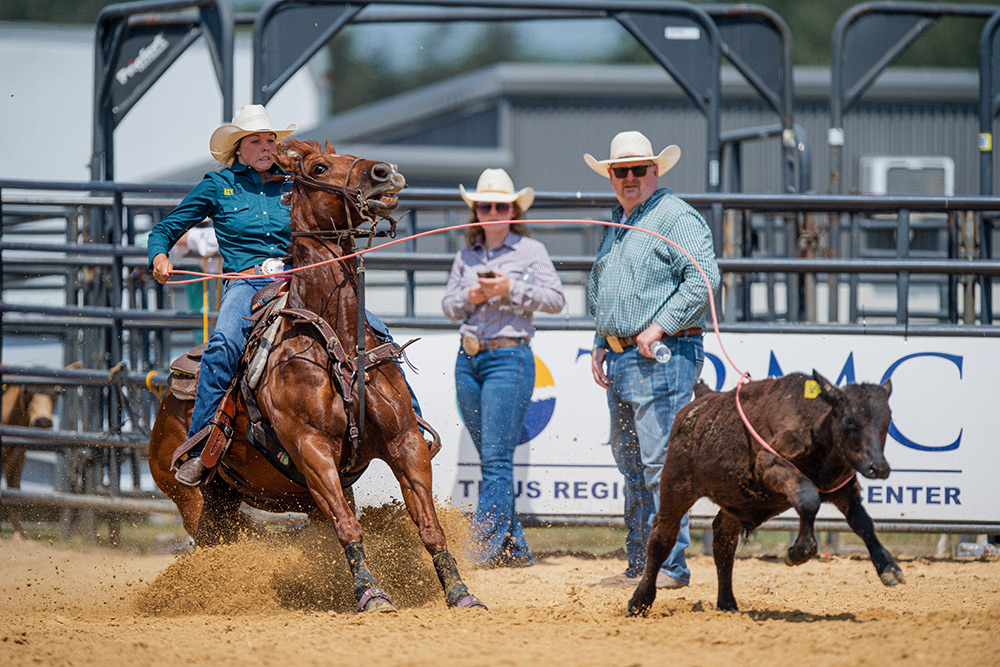 Braylee Shepherd
Photo by Click Thompson
The talented teenager is the WPRA Resistol Rookie of the Year for breakaway roping.
"It means a lot to me," said Shepherd. "Just a lot of ups and downs this year. I feel like with everything that happened, this is special. I still got it done."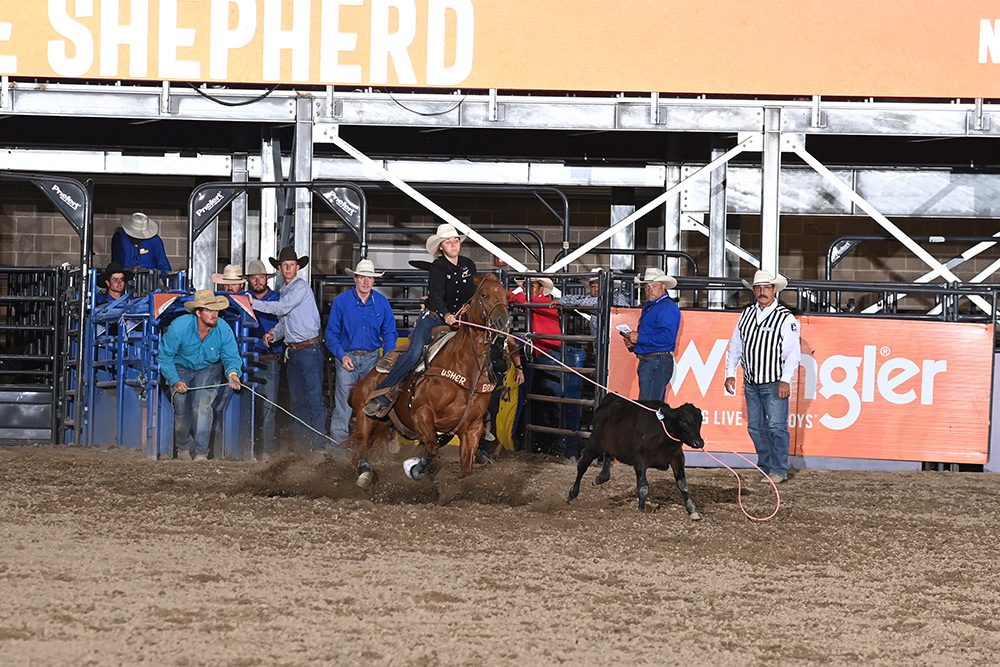 Braylee Shepherd
Photo by Ric Andersen
Shepherd overcame a list of troubles that would have sent most people home, but she didn't quit and finished with $38,772 at 67 rodeos. She finished $8,073 ahead of Shaya Biever of Vernon, Texas in the WPRA breakaway roping rookie standings.
            Shepherd was 30th overall in the final WPRA standings and qualified for the Wilderness Circuit Finals, Nov. 3-4 in Heber City, Utah.
            Originally from Nephi, Utah, the family moved to Fitzhugh, Oklahoma last November for more roping opportunities.
            Shepherd's rodeo season included the loss of Dollar, "A once in a lifetime horse," to cancer in February, a blown tire in the middle of the night enroute to Sheridan, Wyoming and an almost catastrophic encounter with a semitrailer on a curved road along the Oregon-Washington border that drove her into a rock-strewn ditch, leaving the bottom of her trailer shredded.
            "Yeah, for sure it was tough," the 19-year-old cowgirl said of her troubles. "I don't know how I kept functioning. I had to keep moving, one calf at a time. I never gave up. There were a few times when I was like, 'I'm going home.' But my plan was to take one calf at a time.
            "I learned so much. It truly takes an army to keep going."
            Dollar had inoperable cancer along his nose. Shepherd was hoping to use him at RodeoHouston but was forced to put him down the week before.
            "Dollar was a once in a lifetime horse. I didn't know if I would find another one like that again," Shepherd said. "Dollar was the reason I bought my card."
            She tried Wrangler, half-sibling to Dollar and Book Smart, her brother Tate's horse.
            Shepherd reached out to family friend Lari Dee Guy to see if the nine-time WPRA world champion had a horse for sale. Guy and four-time world champion Hope Thompson had put on some roping clinics at the Shepherd family facility in Nephi.
            Guy loaned her Promise, a seven-year-old sorrel mare.
            "The first time off the line, the power of that horse, the first time I roped, I knew, 'I can't say no to this opportunity,' " said Shepherd. "Promise knows she is special if you let her get away with just a little bit, she will take it."
            The Sheridan wheel problem was in July while the major wreck on the way to Missoula, Montana was in August.
            Through it all, Shepherd kept entering, backing in the box and throwing her rope.
            "That horse helped. It motivated me to keep going," she said. "I had to keep changing my goals because everything kept coming at me.
            "However, I was just not giving up. A lot of times I could have done that, but I kept coming back since February."
            Shepherd adopted a simple approach among all the chaos. "Score sharp, rope sharp," she said. "I wanted to stay sharp and focused. I kept working and doing the basics."
            After regrouping, she won at Gooding, Idaho with a 1.9-second run after the August wreck.
            "I didn't have a lot of huge checks. We just kept picking away," said Shepherd. Among her biggest checks were $3,788 at Big Fork, Montana, $2,408 at Salt Lake City and $2,077 at Mount Pleasant, Texas.
            Guy has agreed to let Shepherd use Promise through the 2024 winter rodeos.
            Shepherd is already working with another gelding, Peso, in preparation for next year.
            "He's there. Peso just needs to be a seasoned a little bit more," she noted.
            A day after returning home from the WPRA regular season, Shepherd competed at a jackpot the next day.
            "I've got some goals for next year. I want to rodeo. I want to be able to go again," she said. "I tried to look at this year as a positive. It felt like more of a fight to get down the road than the fight in the arena.
            "It made me a better person. I feel like now I can't be stopped."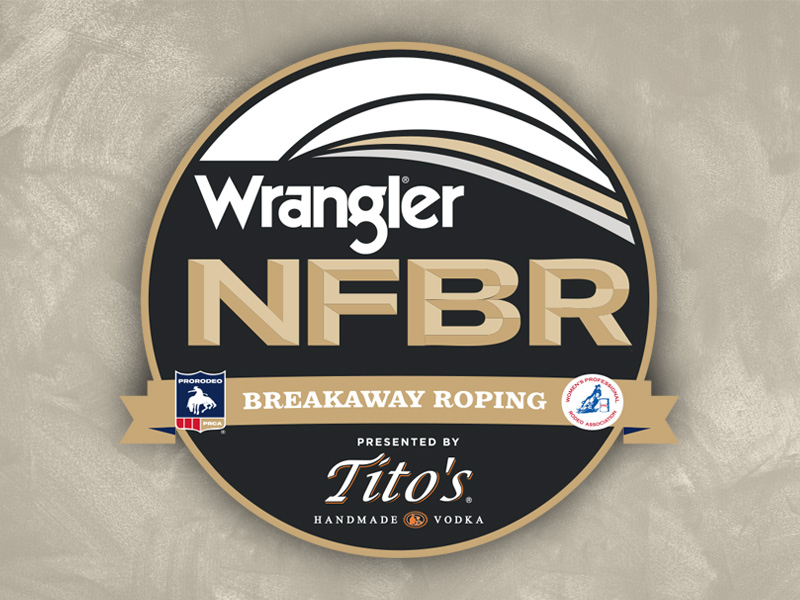 Nominations for Outstanding Committee Woman of the Year Tito's Handmade Vodka Named Official Vodka Sponsor of the WPRA Sponsorship Includes Presenting Sponsor for 2023 Wrangler National Finals Breakaway Roping By Ann Bleiker COLORADO SPRINGS, Colo. (November 21, 2023)...
(719) 447-4627
(719) 447-4631 (fax)

431 South Cascade
Colorado Springs, CO 80903
DIRECTIONS
(719) 447-4627 | (719) 447-4631 (fax)
WORLD CHAMPIONSHIP BARREL RACING — Where the Elite Compete®
WORLD CHAMPIONSHIP
BARREL RACING
Where the Elite Compete®