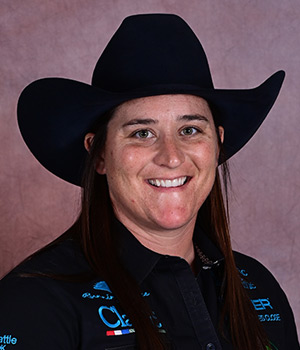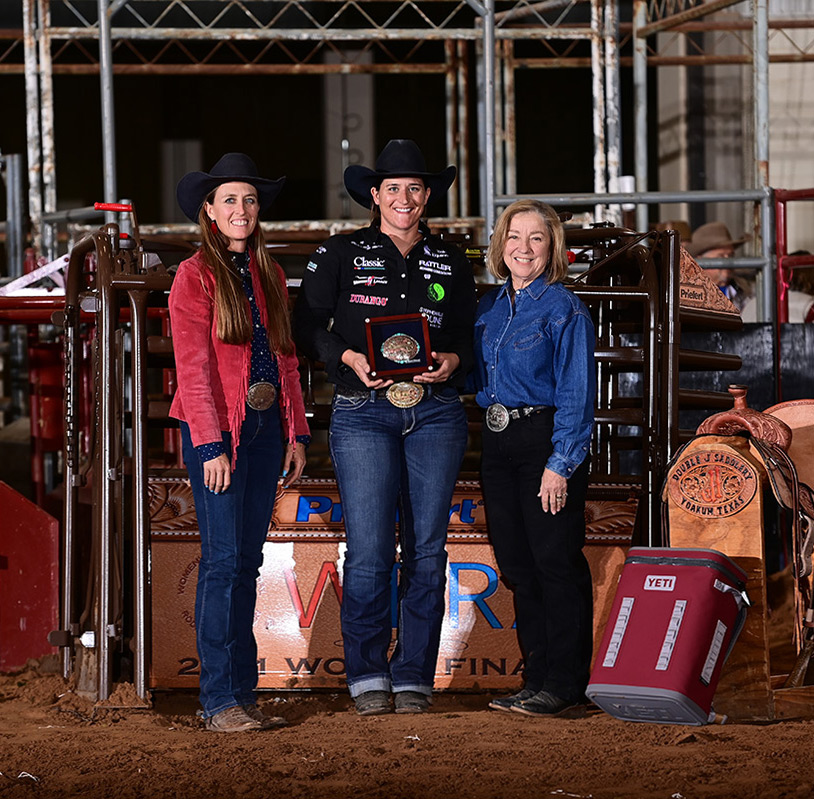 Repeat Champion
New Last Name, Same Result for Kelsie Chace Domer
By Ted Harbin
WPRA photo by James Phifer, Rodeobum.com
---
1/6/2022-It's a family affair for Kelsie Chace Domer, who has no problem sharing the limelight.
In fact, it seems to be the perfect fit for her personality. She didn't just become a nine-time WPRA world champion by herself, and she knows that.
Read more: https://online.flippingbook.com/view/672797017/37/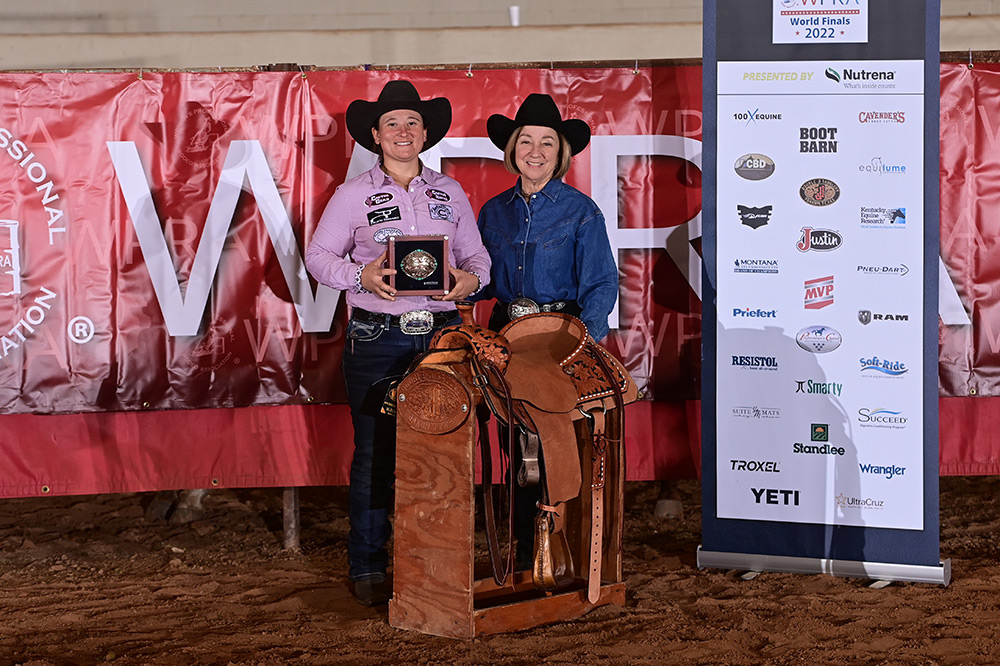 Lorraine MorenoUnexpected Title Moreno Makes Headlines With Team Roping Heeling World Title By Kristen M. White WPRA Photos by James Phifer Lorraine Moreno didn't always notice this season whether the team roping events she was going to were WPRA approved or...
(719) 447-4627
(719) 447-4631 (fax)

431 South Cascade
Colorado Springs, CO 80903
DIRECTIONS
(719) 447-4627 | (719) 447-4631 (fax)
WORLD CHAMPIONSHIP BARREL RACING — Where the Elite Compete®
WORLD CHAMPIONSHIP
BARREL RACING
Where the Elite Compete®