Nominations for Outstanding Committee Woman of the Year – Presented by Montana Silversmiths Now Being Accepted
---
The backbone of any rodeo is no doubt the rodeo committee and their countless volunteers that donate their time and skills to put on a good show for the fans. While the contestants and animals are the stars, they would never shine if it were not for the work of a large supporting cast of volunteers that come together, working for a common goal of making the event a success.
In 1948, the Girls Rodeo Association, now Women's Professional Rodeo Association was Built For Women By Women by 38 strong female leaders in the western industry. In honor of them and in partnership with Montana Silversmiths, we will be recognizing one female committee member/volunteer that has gone above and beyond in their local community to make the rodeo a success and/or who has been a staple of the local rodeo for numerous years keeping the tradition alive and well.
The inaugural recipient in 2022 was Cindy Williams, a staple of the rodeo community in Vernal, Utah and the Dinosaur Roundup Rodeo.
We are now accepting nominations for the 2023 Committee Woman of the Year. Please use this link: https://www.surveymonkey.com/r/RN985H2 to submit your nomination. All nominations must be received by October 2nd. The winner will be announced later that month with our other contract personnel award winners.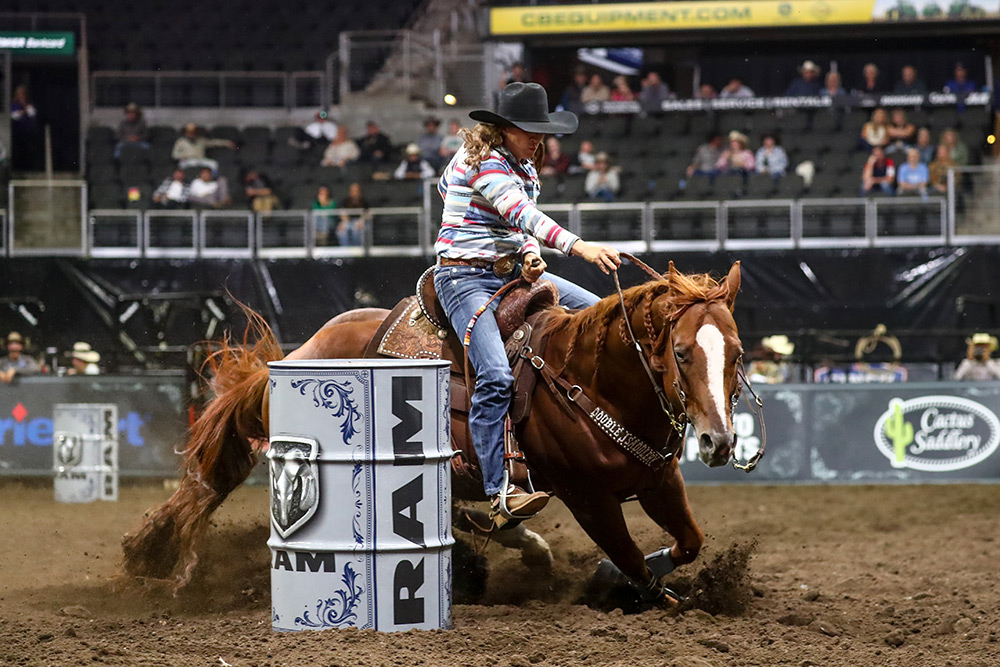 Brittany Pozzi Tonozzi Member Spotlight Pozzi Tonozzi Sets New WPRA Regular Season Earnings Record By Ann Bleiker Photo by Roseanna Sales Brittany Pozzi Tonozzi officially set a new WPRA regular season earnings record during the first round of the inaugural Cinch...
(719) 447-4627
(719) 447-4631 (fax)

431 South Cascade
Colorado Springs, CO 80903
DIRECTIONS
(719) 447-4627 | (719) 447-4631 (fax)
WORLD CHAMPIONSHIP BARREL RACING — Where the Elite Compete®
WORLD CHAMPIONSHIP
BARREL RACING
Where the Elite Compete®