Member Spotlight
Pozzi Tonozzi Sets New WPRA Regular Season Earnings Record
By Ann Bleiker
Photo by Roseanna Sales
---
Brittany Pozzi Tonozzi officially set a new WPRA regular season earnings record during the first round of the inaugural Cinch Playoffs Governor's Cup in Sioux Falls, S.D., on Thursday night, September 28.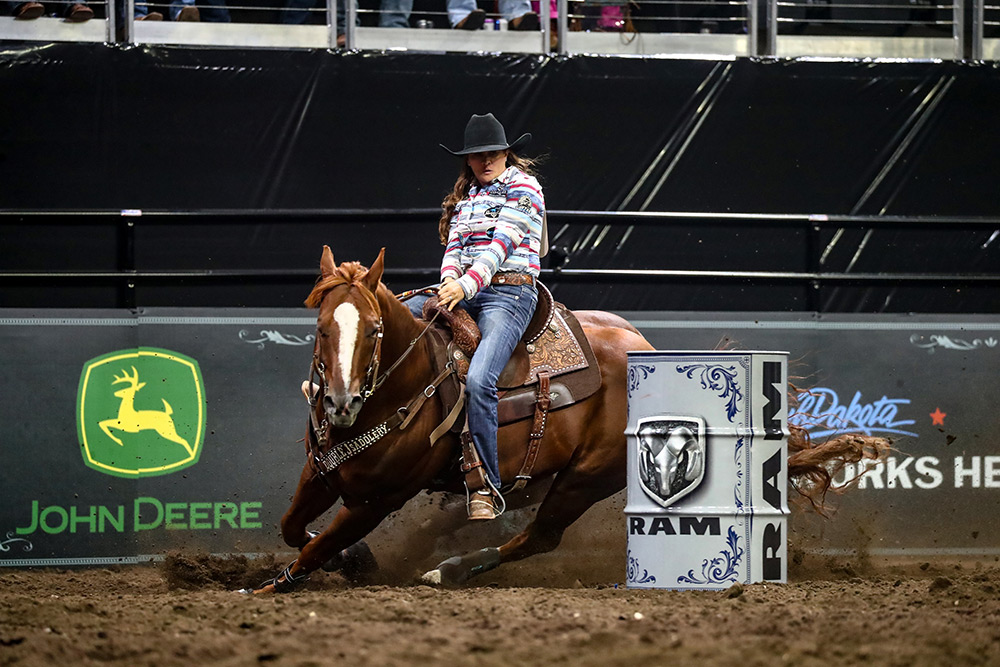 Brittany Pozzi Tonozzi
Photo by Roseanna Sales
Pozzi Tonozzi aboard SR Industry Titan was the last barrel racer on the night, and she tied Emily Beisel's time of 13.95 seconds ran just before she went. Bottom two on the ground take top honors on night No. 1 and added $8,750 to both their 2023 earnings.
"It is great to get the record on night No. 1 as now I can just let the rest of the weekend play out," stated Pozzi Tonozzi just minutes after surpassing Tiany Schuster's regular season record of $250,378 set in 2017.
Pozzi Tonozzi will be heading to her 17th Wrangler NFR in the driver's seat with her next focus being a third world title. With a chance to win another $35,000 in Sioux Falls only time will tell what her final regular season earnings will tally. She currently has $258,313.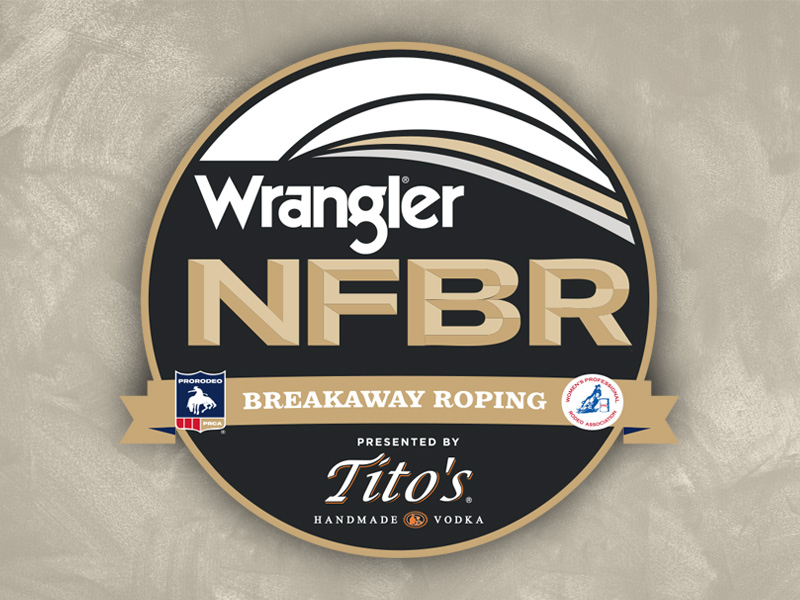 Nominations for Outstanding Committee Woman of the Year Tito's Handmade Vodka Named Official Vodka Sponsor of the WPRA Sponsorship Includes Presenting Sponsor for 2023 Wrangler National Finals Breakaway Roping By Ann Bleiker COLORADO SPRINGS, Colo. (November 21, 2023)...
(719) 447-4627
(719) 447-4631 (fax)

431 South Cascade
Colorado Springs, CO 80903
DIRECTIONS
(719) 447-4627 | (719) 447-4631 (fax)
WORLD CHAMPIONSHIP BARREL RACING — Where the Elite Compete®
WORLD CHAMPIONSHIP
BARREL RACING
Where the Elite Compete®