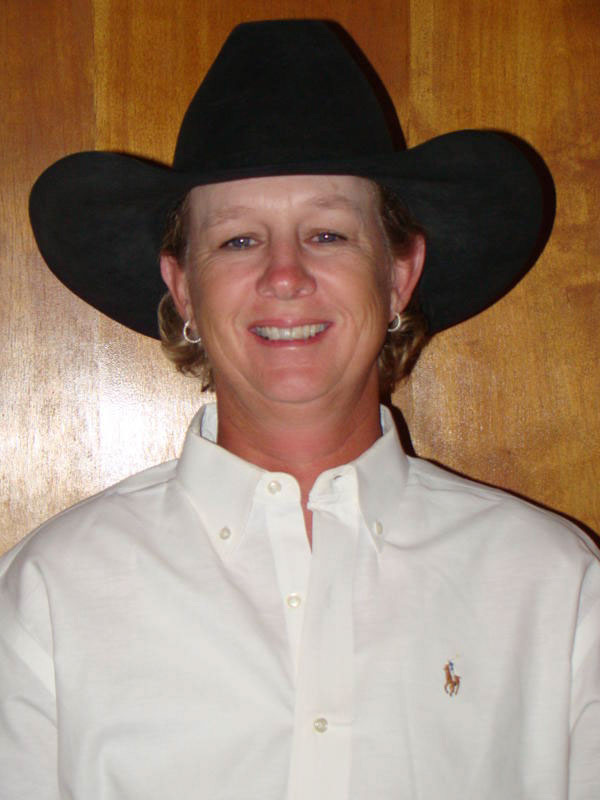 Jeana Brooks
World Champion Roper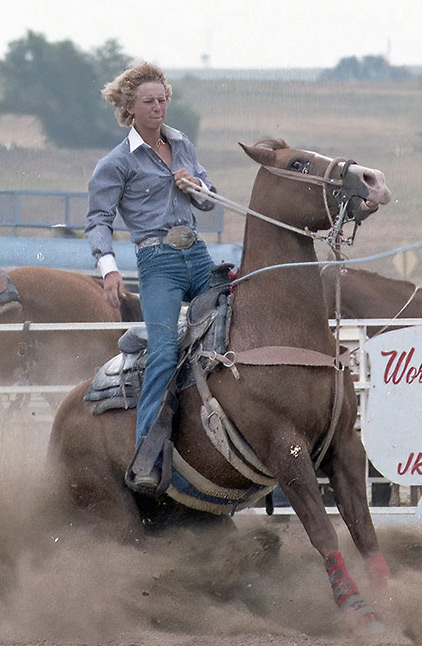 World Champion Roper
World Champion Roper Jeana Brooks Passes Away
---
Jeana Elaine Brooks was born to J.F. and Edith Brooks in Hillsboro, Texas on June 6, 1962, and passed away on June 19 after a long battle with cancer.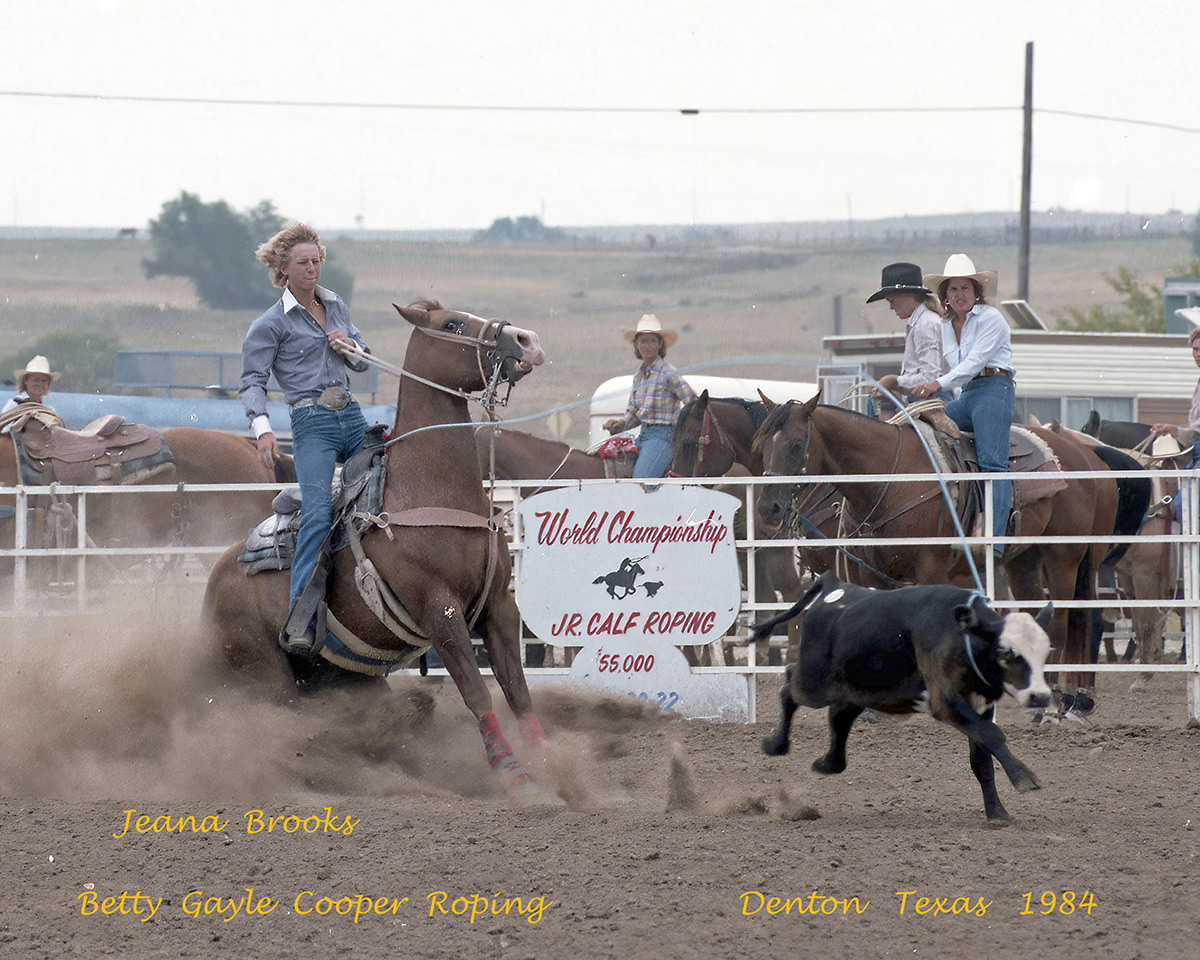 Jeana Brooks
Photo by Dudley Barker – dudleydoright.com
Jeana's love of rodeo began at an early age. Her father bought her a pony when she was four years old. Jeana began competing in speed events, but roping became her passion. Jeana started training a young filly named Baby and they teamed up to win many roping championships for over twenty years.
After graduation from Hillsboro High School, Jeana attended Hill College on a basketball and rodeo scholarship. Jeana won the Southern Region College Breakaway Championship in 1981 and 1982. Sam Houston State University awarded Jeana a rodeo scholarship for the next two years. In 1984, Jeana was a member of the SHSU Rodeo Team that won the National Collegiate Rodeo Championship. Jeana graduated in 1984 with a bachelor's degree in physical education.
In 1986, Jeana joined the Women's Professional Rodeo Association. Over the next ten years, she became a dominant force in tie-down roping, winning the world titles the first three years of her membership. In all, Jeana won seven World Championships in tie-down roping (1986, 1987, 1988, 1991, 1992, 1995, and 1996). In 1992, Jeana captured the WPRA's All-Around Championship.
"Jeana was one of the best tie down ropers I have ever seen," said current WPRA Roping Director Christi Braudrick when talking about Brooks. "She was super-fast getting to the calves. She was competing when I first started competing in the WPRA. She had a long battle with cancer and had high hopes of competing in the breakaway again before her illness got worse."
After over twenty years of roping, riding, and winning championships, one of the greatest partnerships in the history of women's roping came to an end when Jeana's top horse Baby died in 1996 at the age of twenty-five.
Jeana bought a gelding she called Toad in 1997 and he went on to win the AQHA/WPRA Calf Roping Horse of the Year. In 1999 and 2001, Jeana added UPRA Breakaway titles to her resume. In 2000, she won the USCRA Breakaway Championship.
Jeana made her home in Aledo, Texas where she taught at Aledo I.S.D. for over twenty-five years. Roping remained her passion until her passing.
Services are scheduled for Friday, June 23 at 10 a.m. at the Parker County Cowboy Church in Aledo. Visitation set for Thursday from 6 p.m. to 8 p.m. at Whites Funeral Home in Weatherford, TX.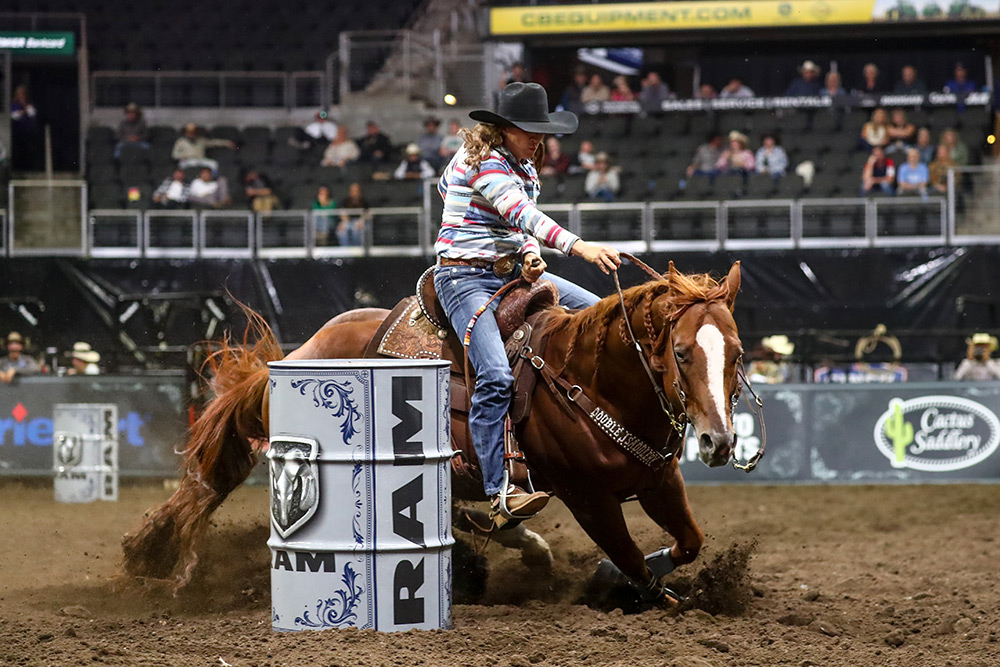 Brittany Pozzi Tonozzi Member Spotlight Pozzi Tonozzi Sets New WPRA Regular Season Earnings Record By Ann Bleiker Photo by Roseanna Sales Brittany Pozzi Tonozzi officially set a new WPRA regular season earnings record during the first round of the inaugural Cinch...
(719) 447-4627
(719) 447-4631 (fax)

431 South Cascade
Colorado Springs, CO 80903
DIRECTIONS
(719) 447-4627 | (719) 447-4631 (fax)
WORLD CHAMPIONSHIP BARREL RACING — Where the Elite Compete®
WORLD CHAMPIONSHIP
BARREL RACING
Where the Elite Compete®