Poster
WPRA 75th Anniversary
---
WPRA celebrates 75 years of women in professional rodeo with this limited 75th Anniversary Poster created by western sports artist Ron Bonge.
A nod to the determination, athleticism, and rich history of female rodeo athletes, this art piece features WPRA's flagship event, Barrel Racing, along with Tie-Down and Breakaway Roping, as well as two former WPRA events, Bareback Riding and Bull Riding.  The poster also displays a timeline of GRA and WPRA insignia from 1948 to present-day.
Currently on sale at: https://wpra.store/products/wpra-75th-anniversary-poster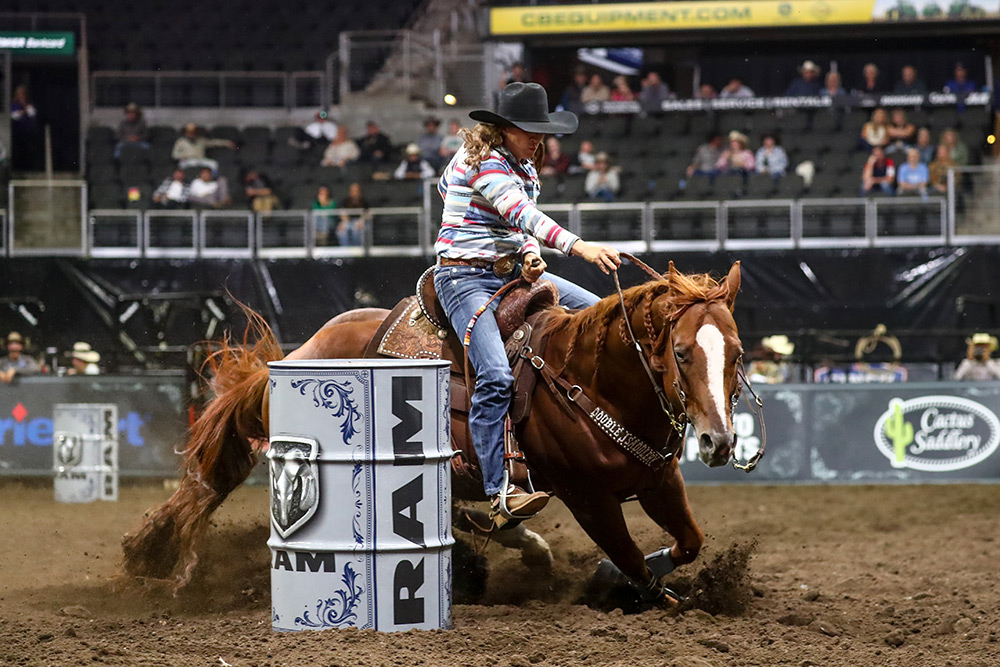 Brittany Pozzi Tonozzi Member Spotlight Pozzi Tonozzi Sets New WPRA Regular Season Earnings Record By Ann Bleiker Photo by Roseanna Sales Brittany Pozzi Tonozzi officially set a new WPRA regular season earnings record during the first round of the inaugural Cinch...
(719) 447-4627
(719) 447-4631 (fax)

431 South Cascade
Colorado Springs, CO 80903
DIRECTIONS
(719) 447-4627 | (719) 447-4631 (fax)
WORLD CHAMPIONSHIP BARREL RACING — Where the Elite Compete®
WORLD CHAMPIONSHIP
BARREL RACING
Where the Elite Compete®