WPRA 75th Exhibit Set To Open at ProRodeo Hall of Fame on May 1
By Ann Bleiker
---
COLORADO SPRINGS, Colorado – The Women's Professional Rodeo Association (WPRA) and the ProRodeo Hall of Fame have teamed up for the second time to bring fans and visitors an inside look at the history, members, and legends of the oldest women's sports organization in the world through a special exhibit. This year the exhibit is in honor of the WPRA's 75th anniversary.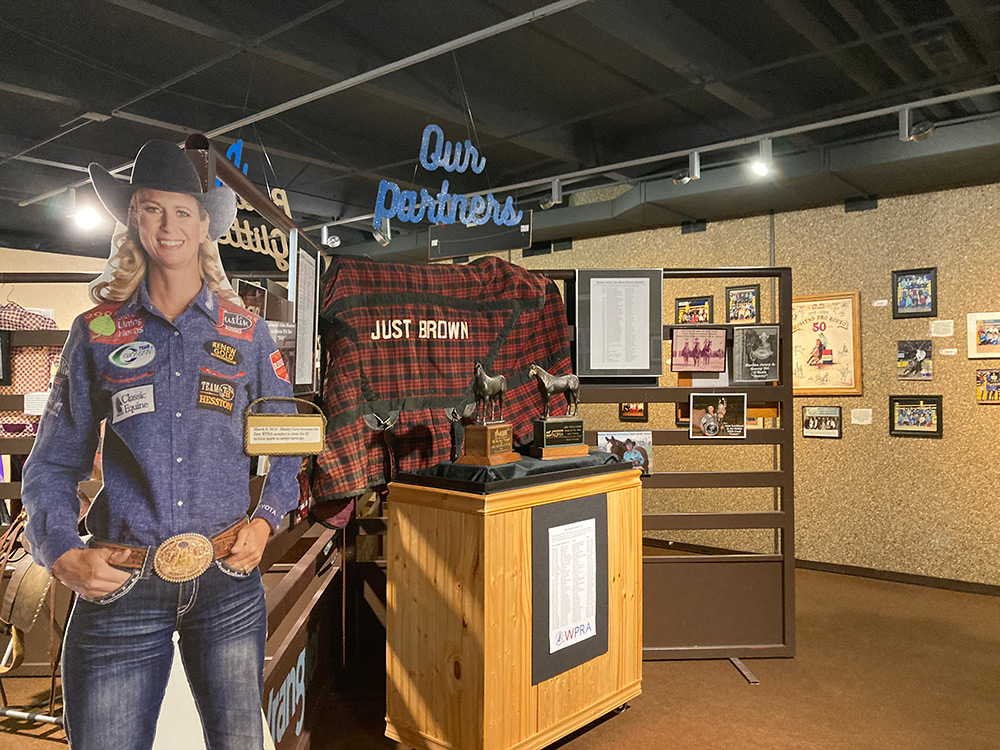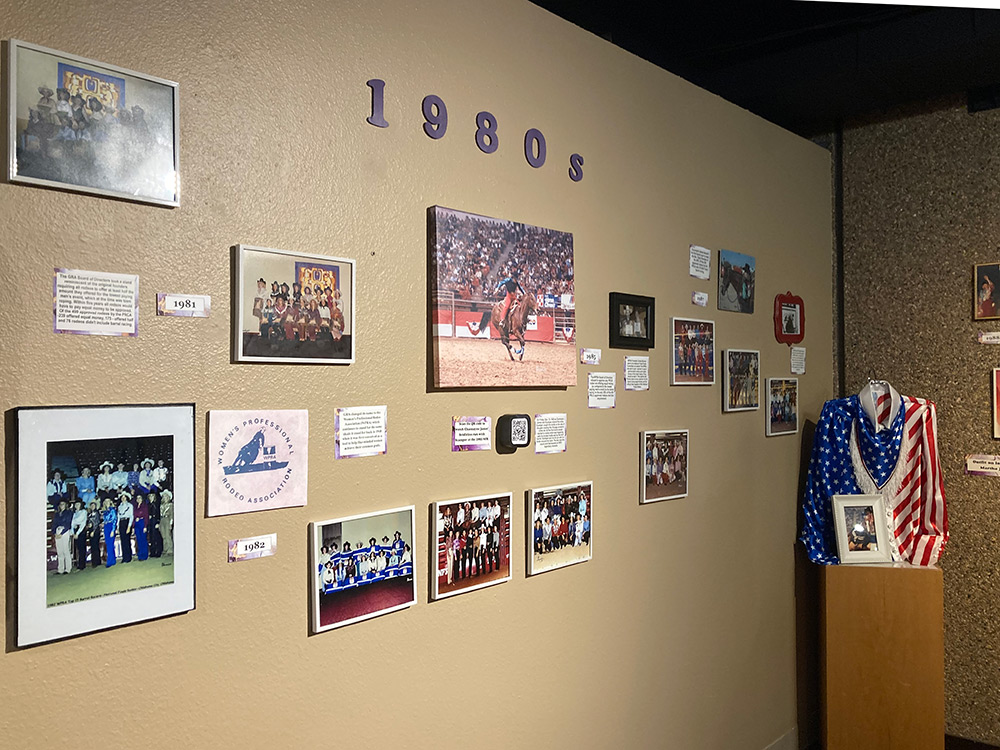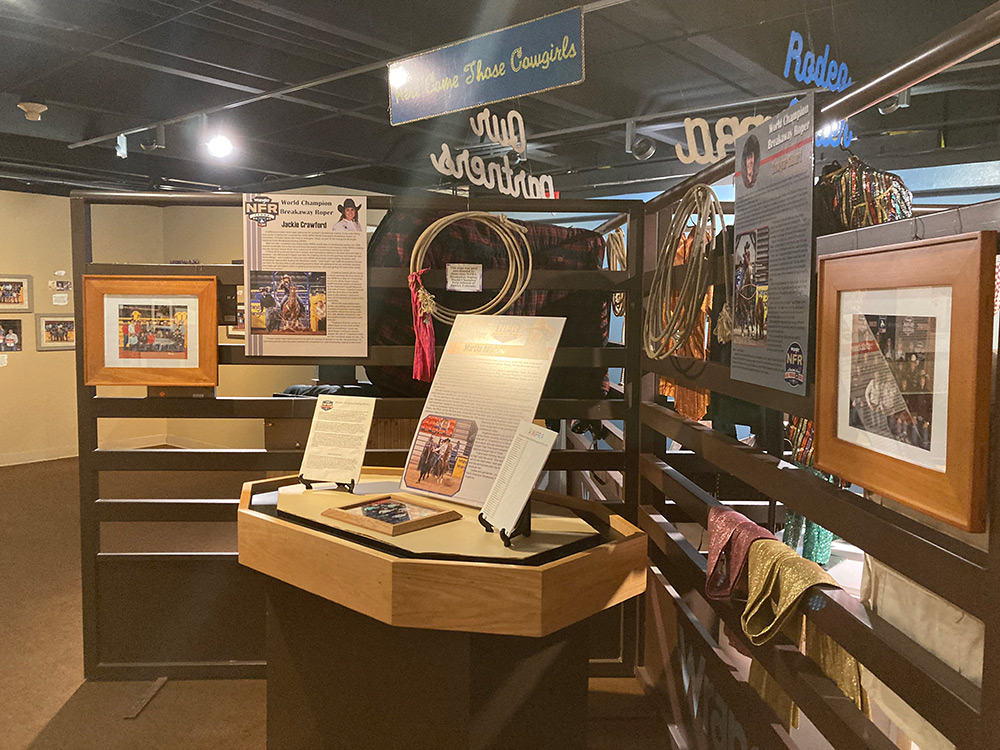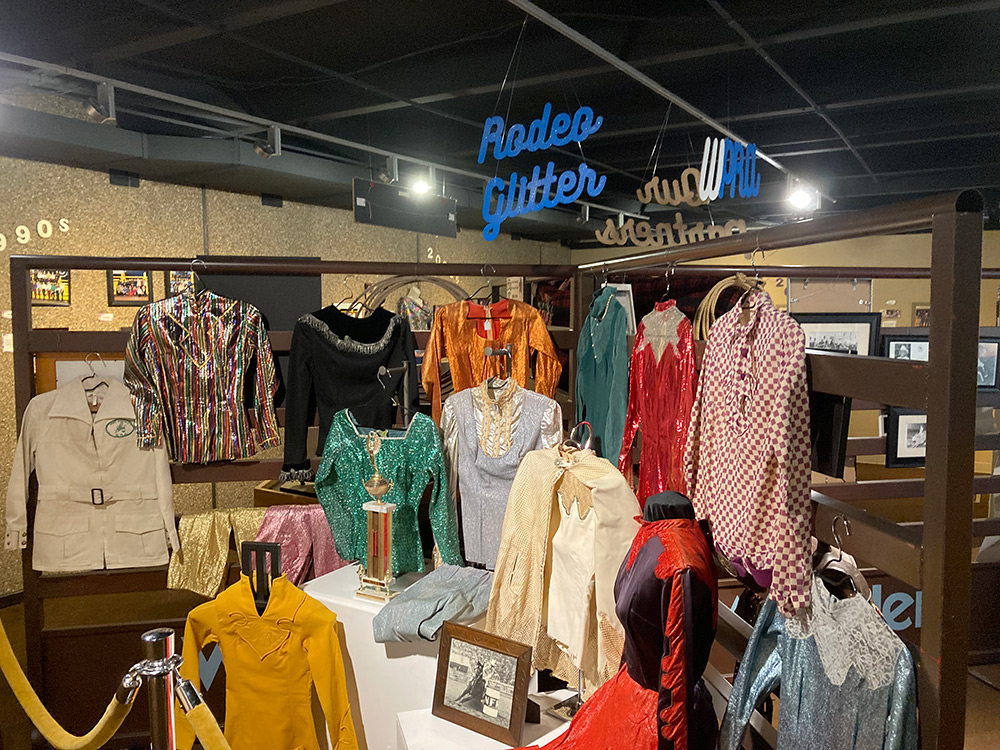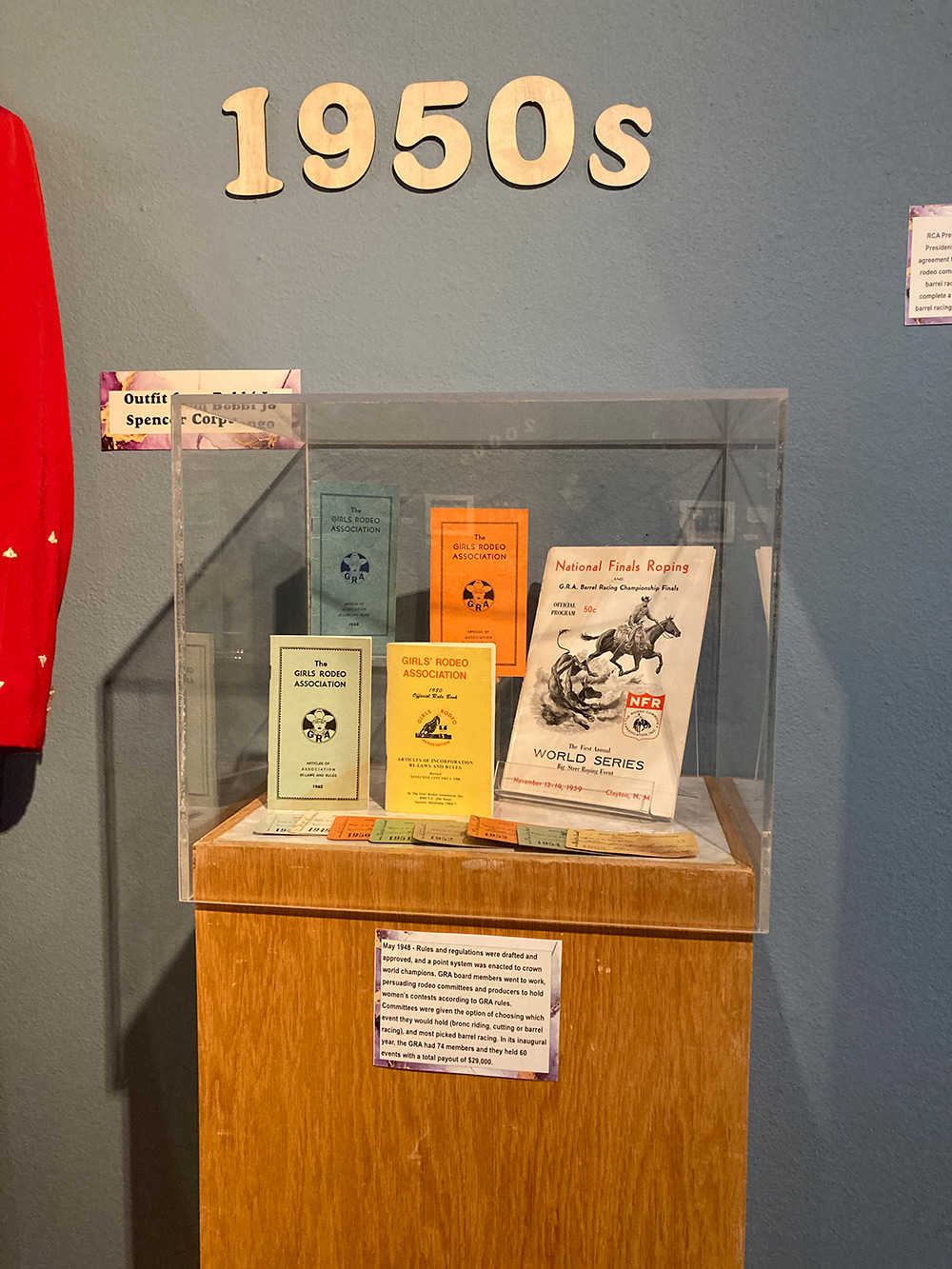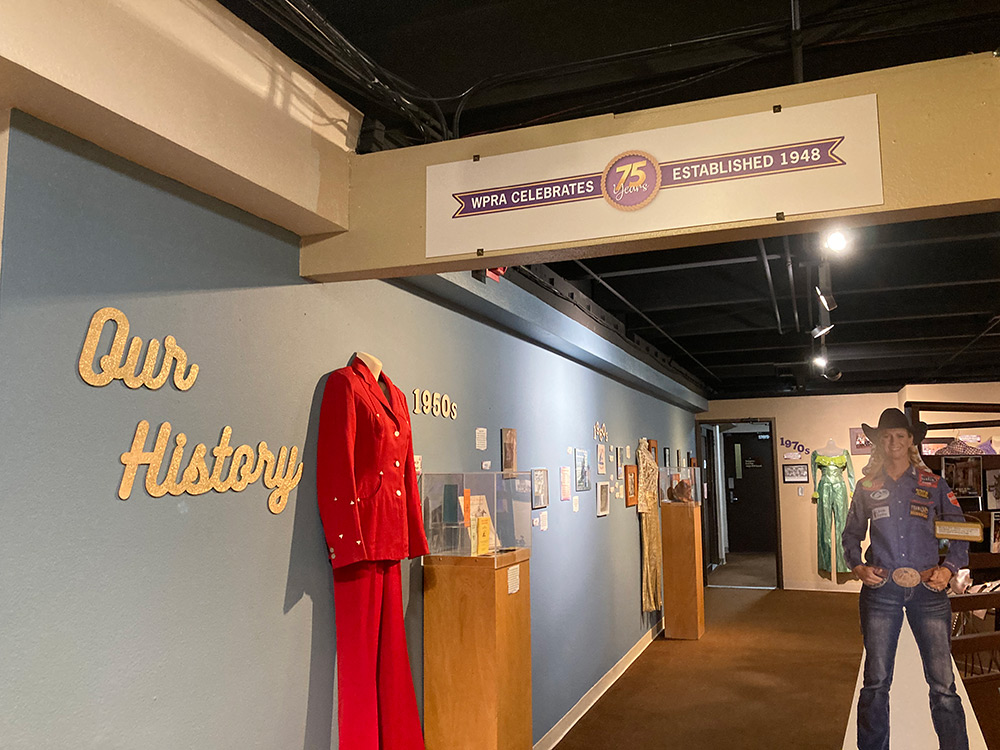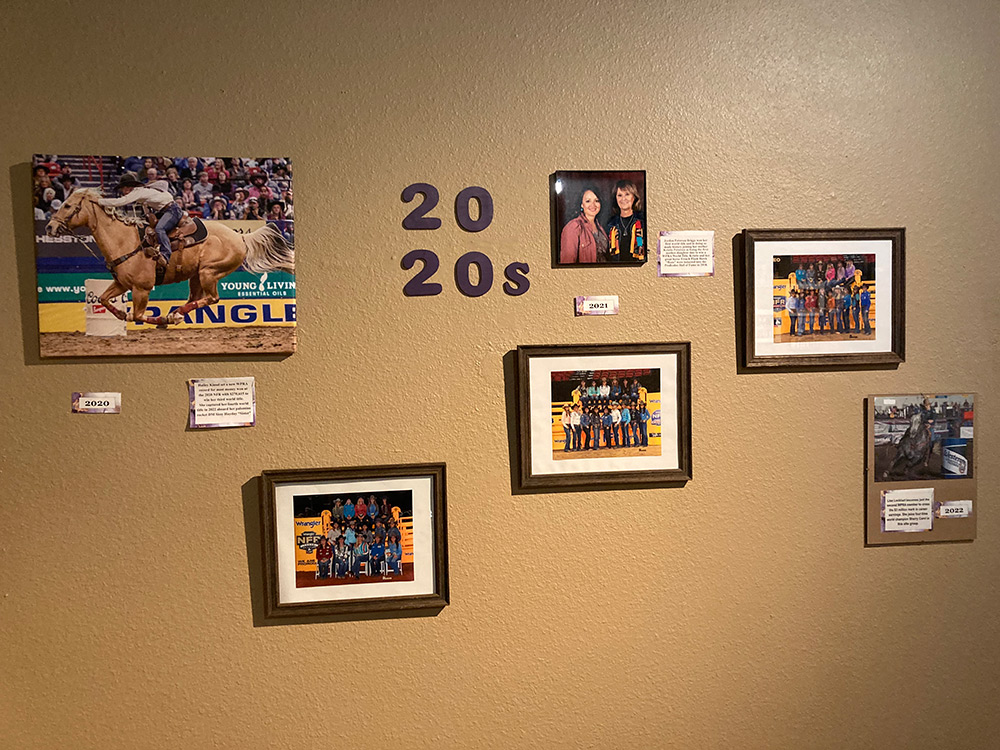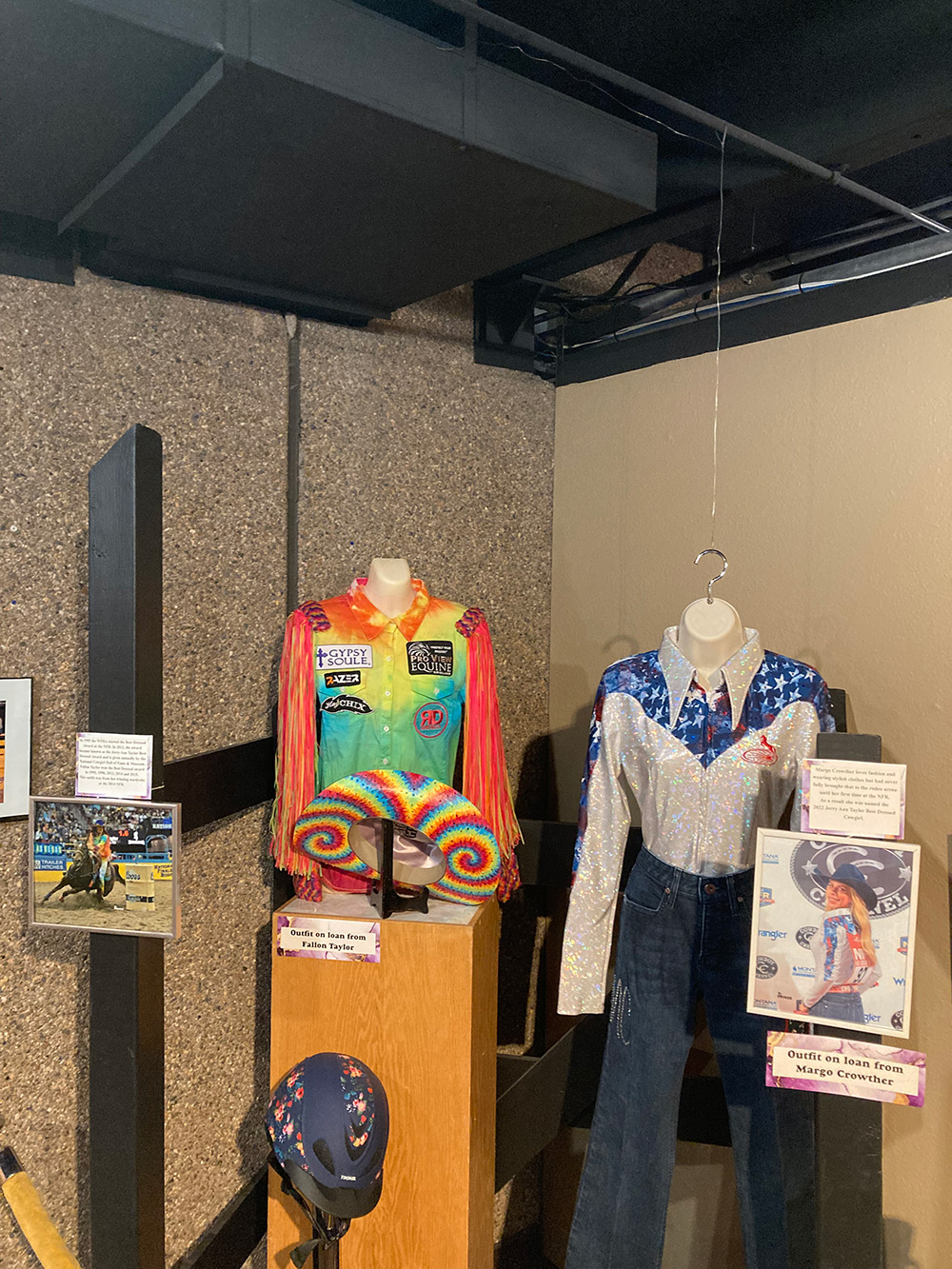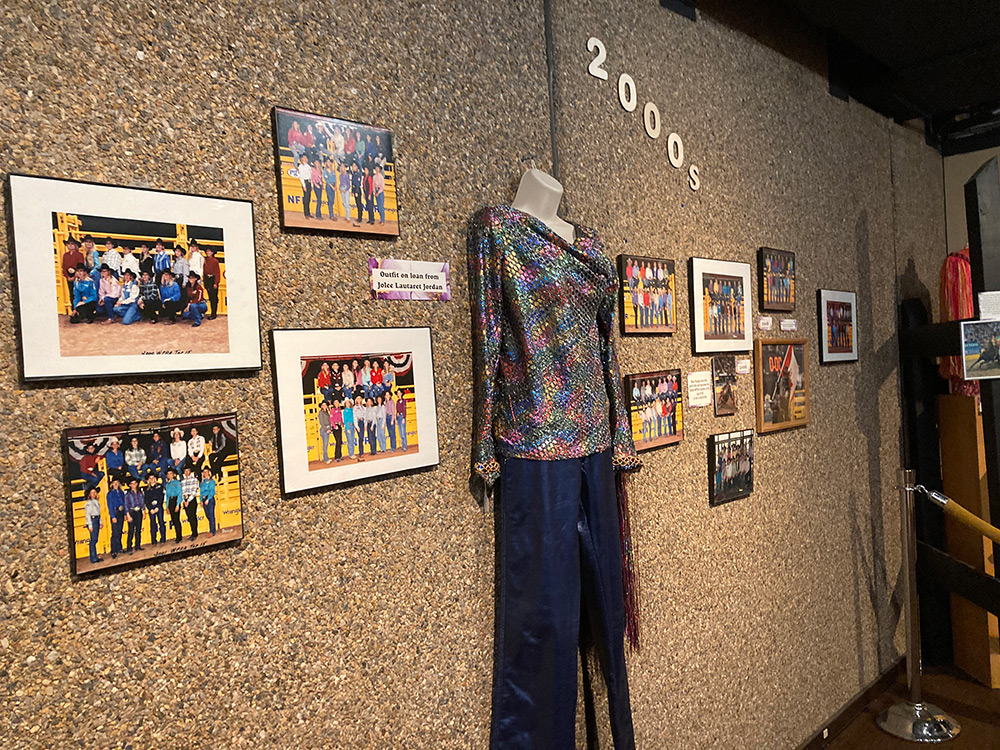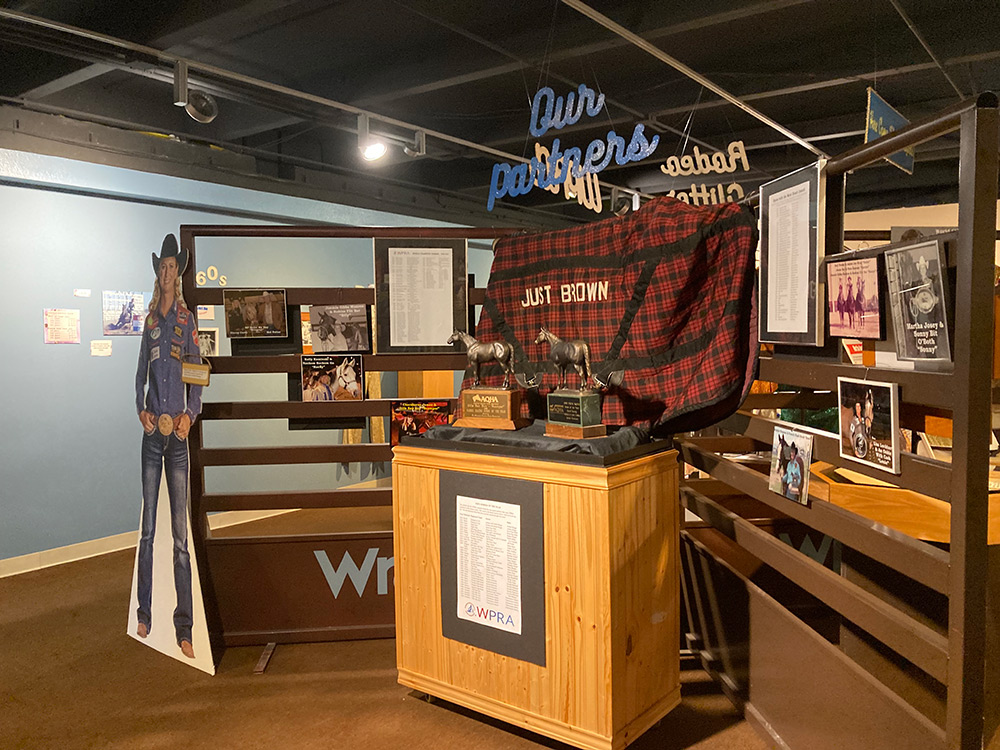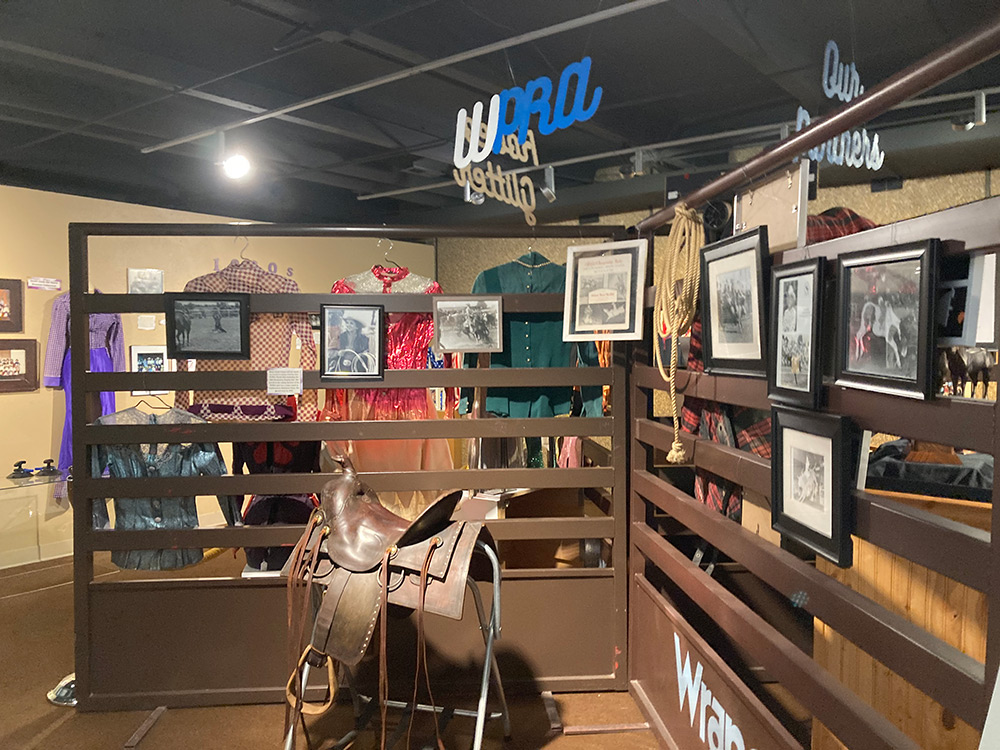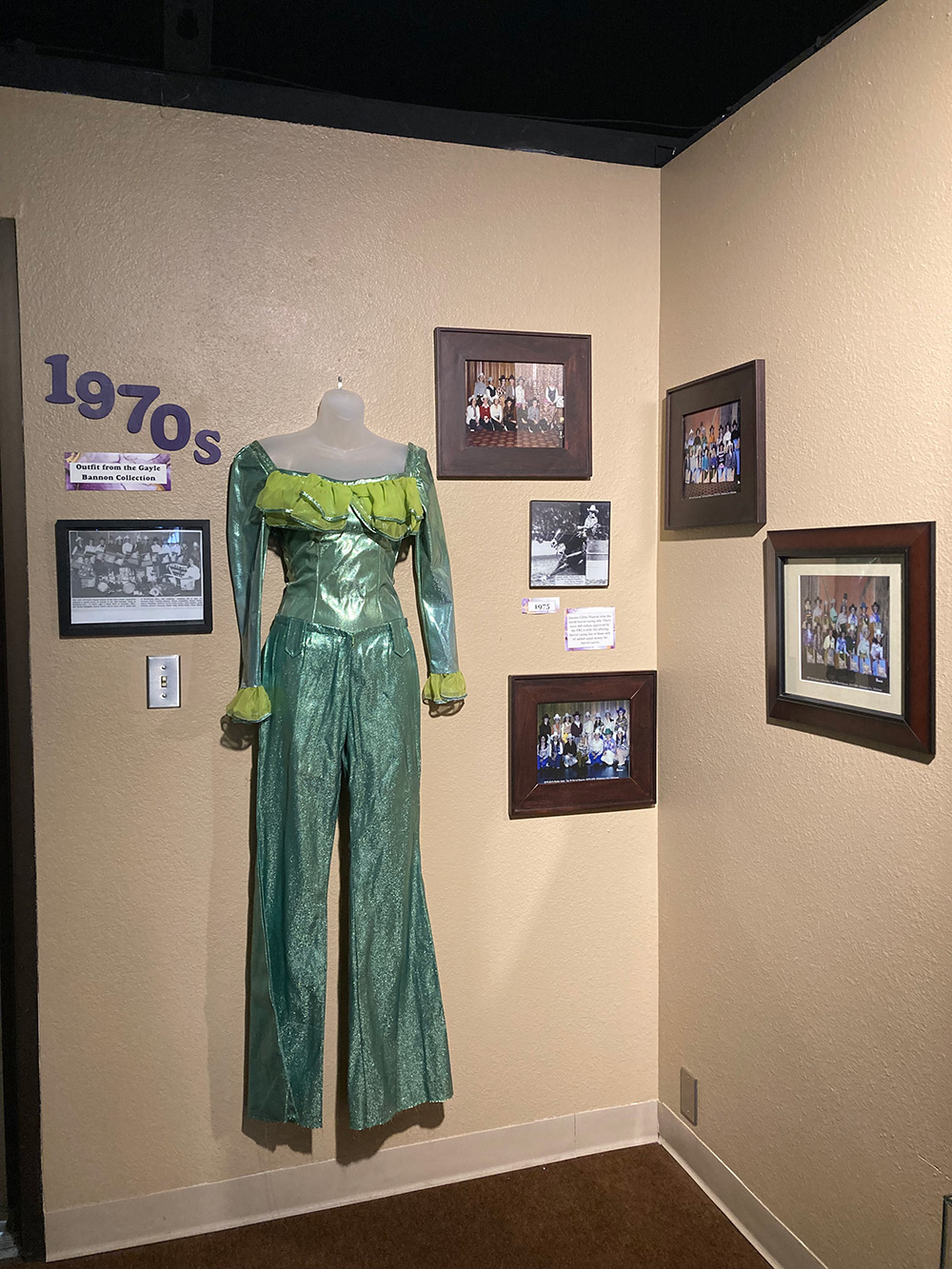 The exhibit will officially open on Monday, May 1, 2023, when the ProRodeo Hall of Fame transitions from winter hours to summer hours. The exhibit is featured in the 101 Gallery and will remain up through mid-September.
"We are excited for all our visitors to see this special exhibit," said Kent Sturman, Director of the ProRodeo Hall of Fame. "We couldn't think of a better way to honor and celebrate WPRA's 75th and we believe our visitors will love this very unique and informative display."
The gallery is filled with major milestones of the WPRA during its 75 years in existence complete with clothing styles throughout the various decades. The largest clothing display was made possible by the family of the late Gayle Ann Brannon, who qualified for the NFR in 1973. Also featured in the exhibit are Top 15 NFR group images spanning 64 years with every year represented from 1974 through 2022 courtesy of Kenneth Springer. There is also special recognition to the All-Girls Rodeo, WPRA Breakaway Roping and the equine partners.
"We would like to thank the ProRodeo Hall of Fame for giving us this opportunity to bring our history to life through this special exhibit during our anniversary year," said Jimmie Munroe, President of the WPRA. "We invite all rodeo fans and fans of women's sports to come check out this exhibit. From the clothing to the history to the walk down memory lane with the Top 15 images it is a must-see exhibit."
The colorful history and equally colorful legends of professional rodeo live on at the ProRodeo Hall of Fame and Museum of the American Cowboy in Colorado Springs, Colorado. Since the Hall's opening in 1979, 294 people, 38 animals and 32 rodeo committees have been inducted (doesn't include the Class of 2023 in these numbers). Beginning in 2017, athletes of the WPRA were officially recognized with the addition of the barrel racing category in the ProRodeo Hall of Fame. The ProRodeo Hall of Fame summer hours are 9 a.m. to 5 p.m. seven days a week.
For more information on the ProRodeo Hall of Fame visit www.prorodeohalloffame.com.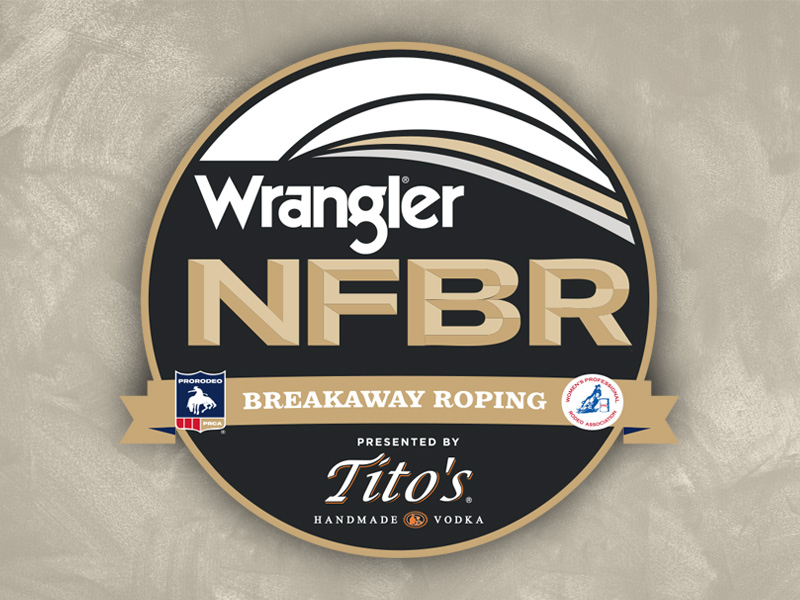 Nominations for Outstanding Committee Woman of the Year Tito's Handmade Vodka Named Official Vodka Sponsor of the WPRA Sponsorship Includes Presenting Sponsor for 2023 Wrangler National Finals Breakaway Roping By Ann Bleiker COLORADO SPRINGS, Colo. (November 21, 2023)...
(719) 447-4627
(719) 447-4631 (fax)

431 South Cascade
Colorado Springs, CO 80903
DIRECTIONS
(719) 447-4627 | (719) 447-4631 (fax)
WORLD CHAMPIONSHIP BARREL RACING — Where the Elite Compete®
WORLD CHAMPIONSHIP
BARREL RACING
Where the Elite Compete®