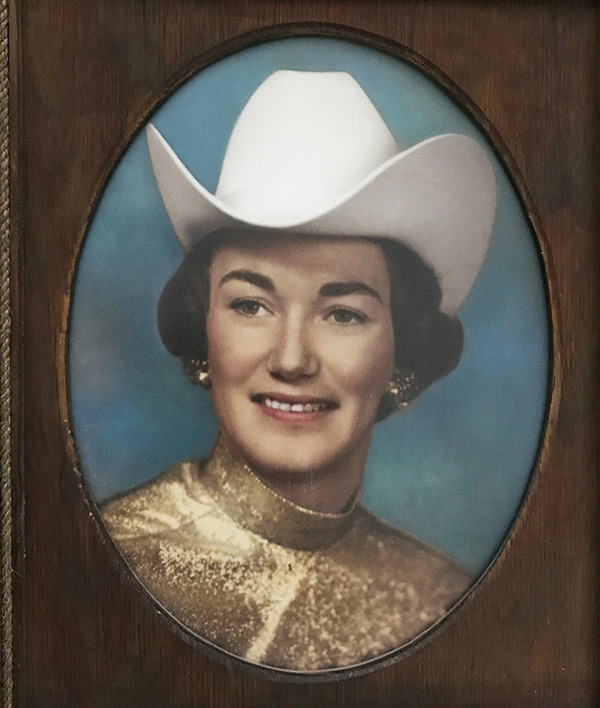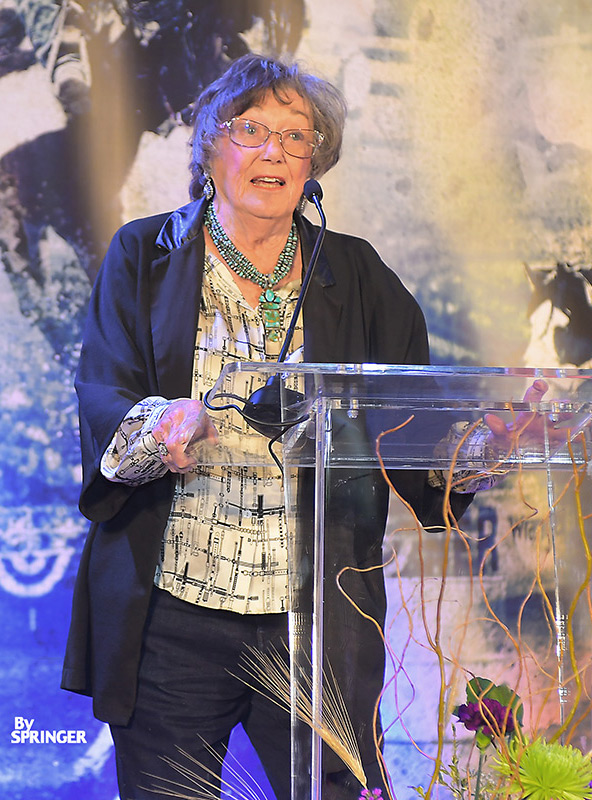 WPRA World Champion and ProRodeo Hall of Famer Sherry Johnson Passes Away
By Ann Bleiker
Photo by Kenneth Springer
---
With heavy hearts the WPRA announces the passing of Sherry (Combs) Johnson. Johnson of Addington, Oklahoma, passed away overnight (August 2, 2023) at the Duncan (OK) Regional Hospital after her battle with chronic obstructive pulmonary disease (COPD).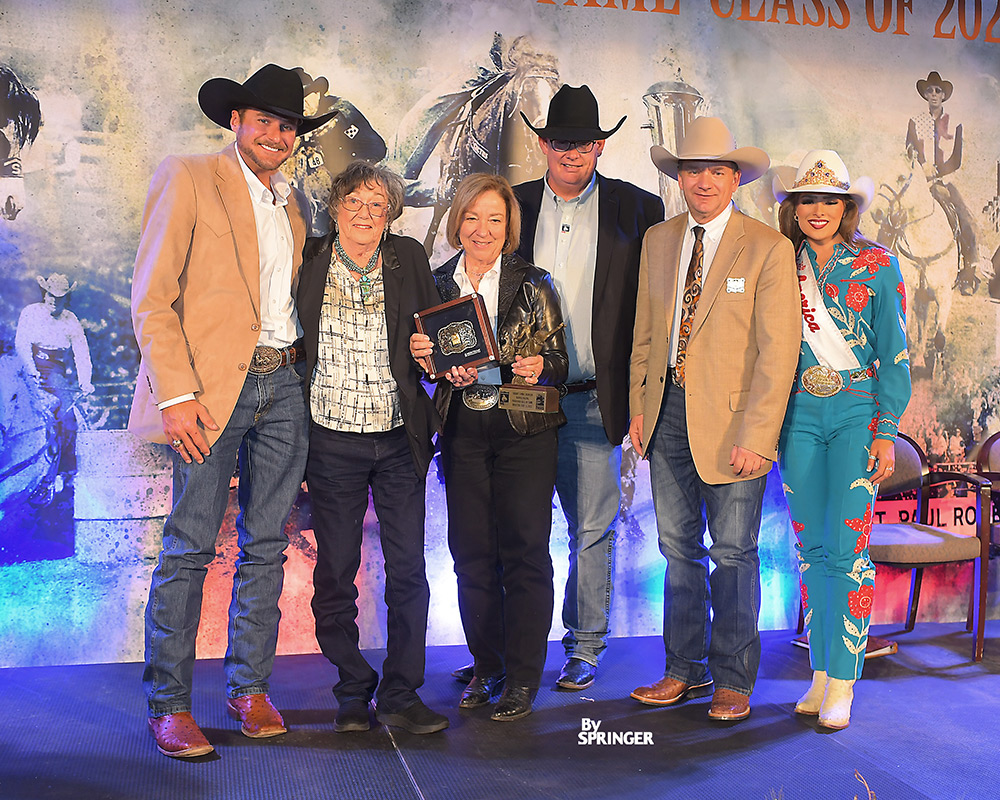 2023 ProRodeo Hall of Fame Inductions
Johnson recently completed the family trifecta on July 15 when she joined the ProRodeo Hall of Fame alongside her world champion horse Star Plaudit "Red," who earned induction in 2017 and her sister Florence Youree, who was inducted as part of the Class of 2019 in the notable category for the WPRA.
During Johnson's WPRA career she qualified for 12 National Finals Rodeos, the first coming in 1959 at the first GRA (predecessor to the WPRA) Finals in Clayton, N.M. and the last in 1991 under the bright lights of Las Vegas, a span of four decades (1959-68, 1970, 1991).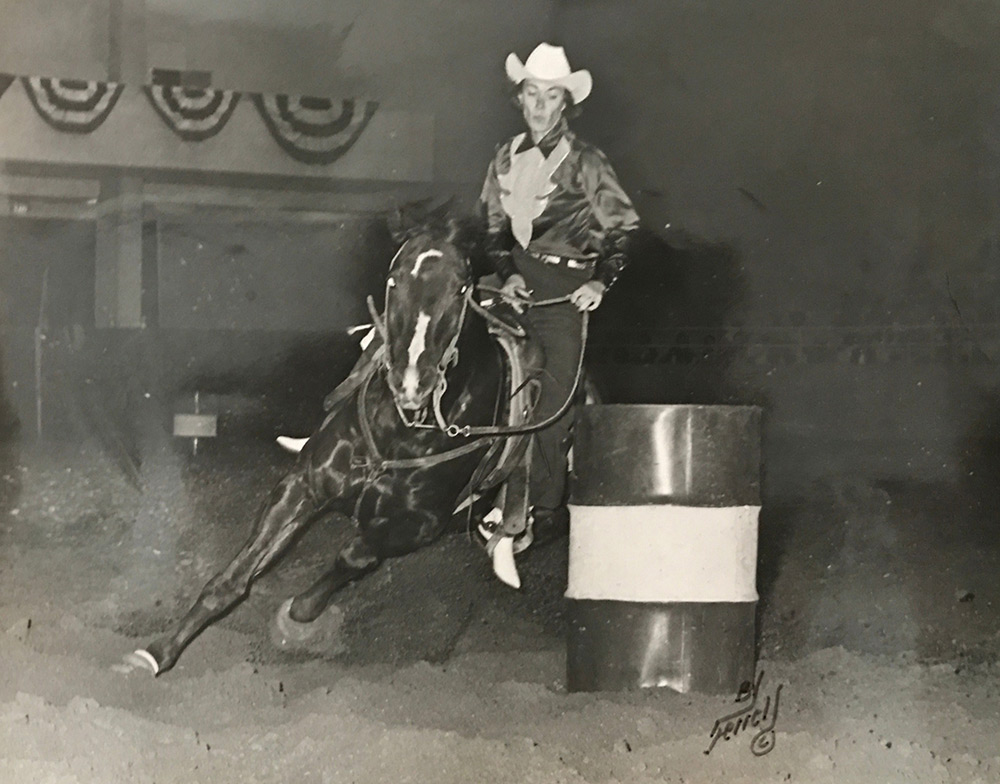 Sherry Johnson and Red made their mark in WPRA history winning the world title in 1962.
She won her first WPRA world title in 1961 in the all-around category, but the highlight of her career would come in 1962 when she won the barrel racing world title aboard Star Plaudit "Red." Star Plaudit holds a very unique record in the world of professional rodeo, one that is not likely to ever be duplicated.  The sorrel gelding won two World Championships in the sport in a single year and contributed to a third, at the age of 12. Red carried his owner Johnson to the GRA World title in the barrel racing and close family friend Tom Nesmith to the RCA world title in the steer wrestling and helped the Oklahoman also claim the RCA All Around championship, all in 1962.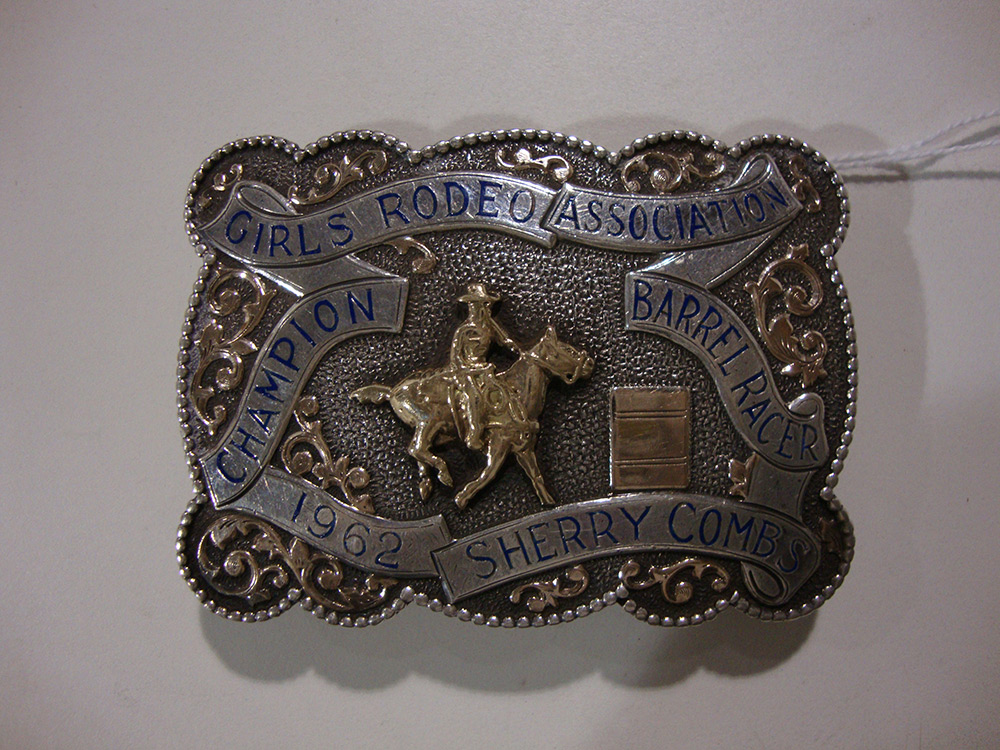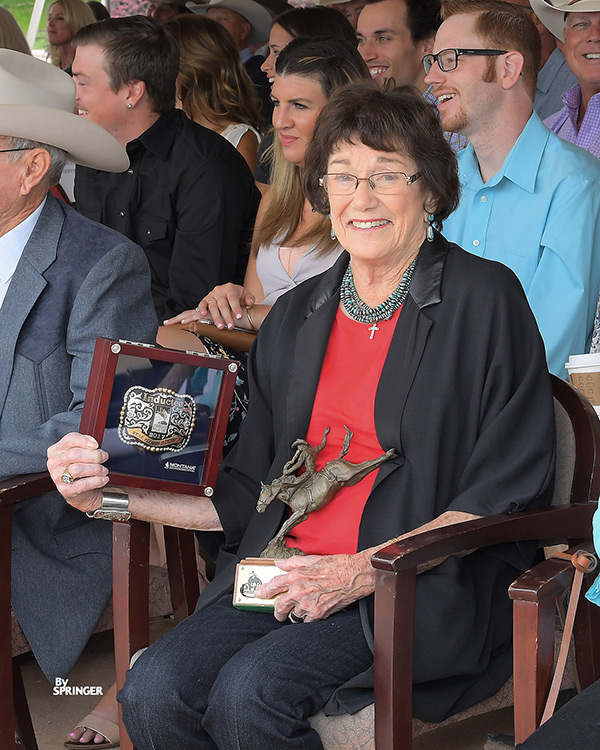 While Red is considered Johnson's once-in-a-lifetime horse, she also trained six other horses that carried her to the NFR and an additional three that carried other competitors to the "super bowl" of rodeo.
Johnson gave back to the WPRA serving on the Board of Directors from 1963-1971, including a stint as the Vice President. She was named Coca-Cola Woman of the Year in 1997 and was inducted into the National Cowboy and Western Heritage Museum in Oklahoma City in 2005.
Johnson would have turned 85 on August 16. Her funeral will be held Tuesday, August 8, 2023 at the Addington (OK) Baptist Church at 11 am CT.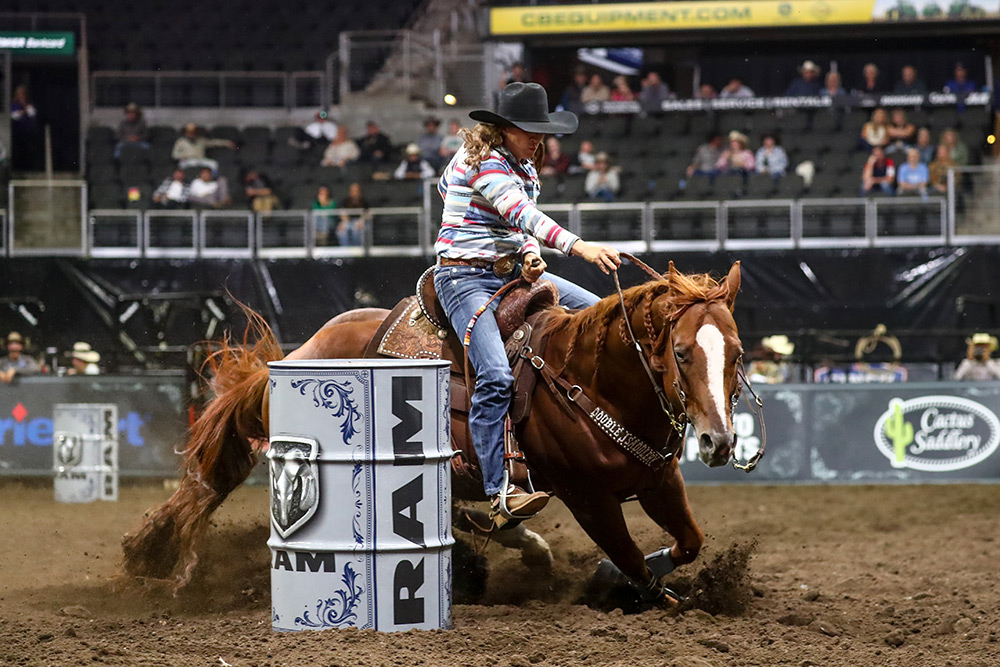 Brittany Pozzi Tonozzi Member Spotlight Pozzi Tonozzi Sets New WPRA Regular Season Earnings Record By Ann Bleiker Photo by Roseanna Sales Brittany Pozzi Tonozzi officially set a new WPRA regular season earnings record during the first round of the inaugural Cinch...
(719) 447-4627
(719) 447-4631 (fax)

431 South Cascade
Colorado Springs, CO 80903
DIRECTIONS
(719) 447-4627 | (719) 447-4631 (fax)
WORLD CHAMPIONSHIP BARREL RACING — Where the Elite Compete®
WORLD CHAMPIONSHIP
BARREL RACING
Where the Elite Compete®