Crowther Survives Hurricane Ian, Preparing for First NFR
By Ann Bleiker
---
Like other WPRA barrel racers, Margo Crowther has dreamed of competing at the Wrangler National Finals Rodeo. However, she never dreamed she would have to ride out the biggest and most destructive hurricane in Florida's history just weeks after securing her first NFR qualification.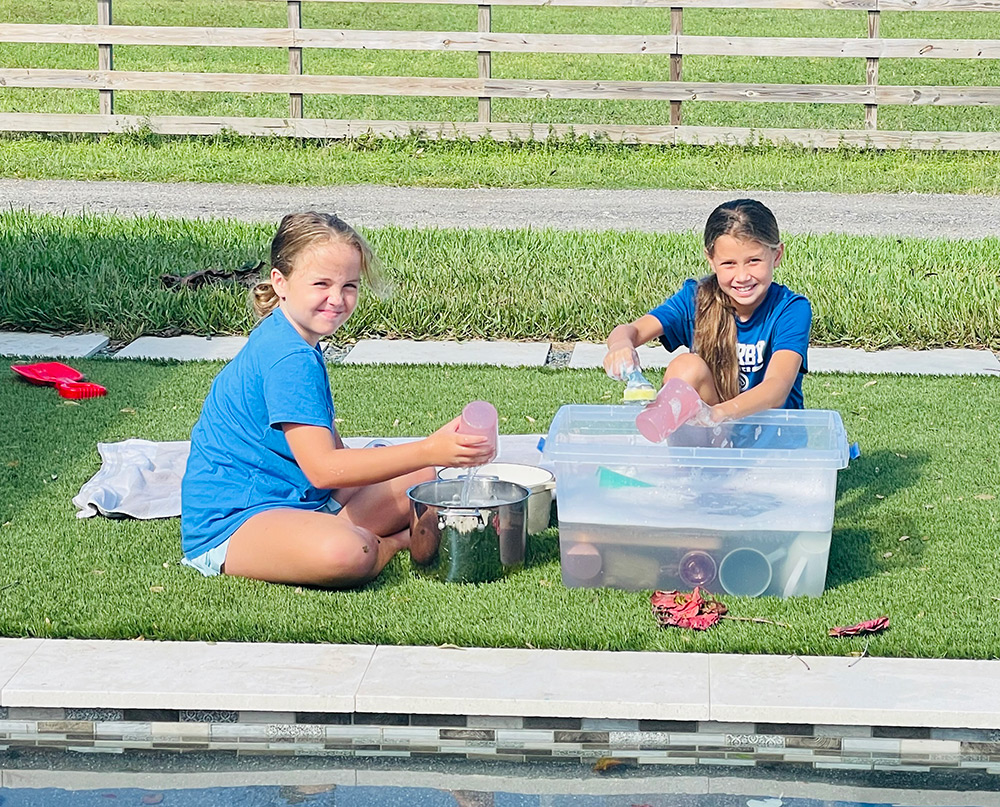 Margo Crowther's girls spent an afternoon outside washing dishes during the time the family was without power and running water. Kids making the most of the situation at hand. Photo courtesy Margo Crowther.
That's exactly what happened.
Crowther – who has lived near Fort Myers, Florida, all her life – had never experienced a hurricane quite like Hurricane Ian that hit the area Sept. 28, as a Category 4 with a deadly storm surge.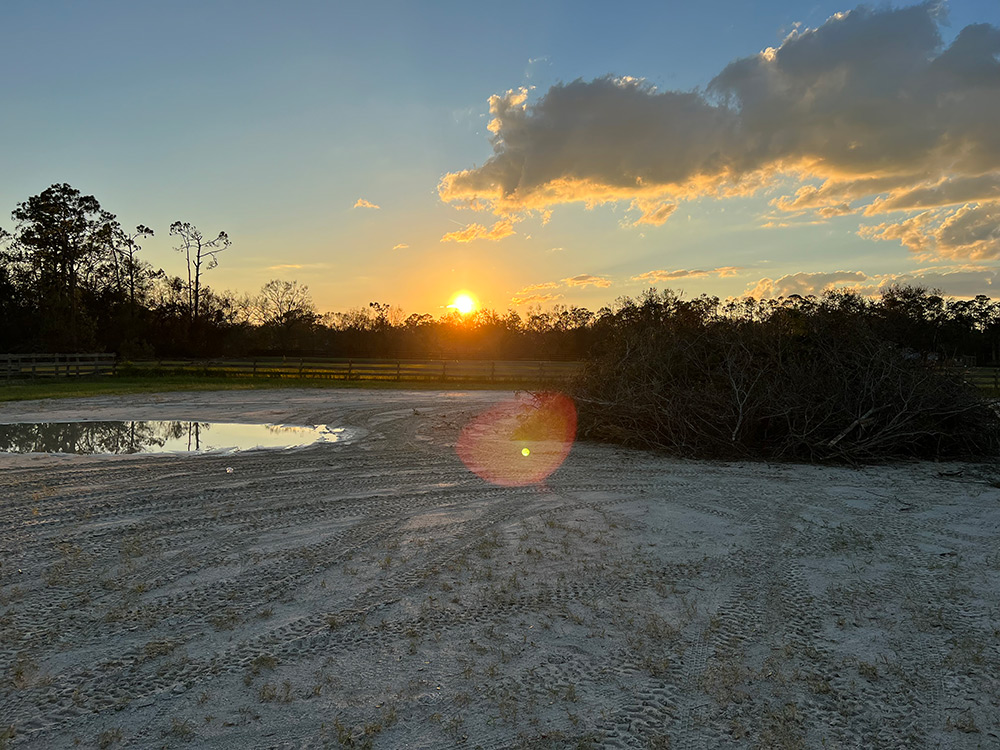 Margo Crowther's arena took a little cleaning up after Hurricane Ian roared through dropping torrential rain and wreaking havoc on the trees on their place. Photo courtesy Margo Crowther.
"I evacuated for Hurricane Irma, which was our last one that pretty much hit us directly; it was a lot smaller, so we were able to get away with just minor damage," said Crowther, who finished the regular season ranked eighth in the world. "I think the kids were maybe out of school for a week. There wasn't a storm surge with Irma, nothing compared to Ian. During Irma, they said there could be a 12-foot storm surge, and nothing happened – just heavy winds – so I think that is what really got a lot of people in trouble here with Ian.
"This time they said there will be a storm surge of up to 16 feet. I think from the past hurricanes that we have gone through, there has never been a storm surge. A lot of people didn't evacuate as they had said in the past there could be the storm surge and nothing happened, but this time it happened."
Not only was Ian's storm surge deadly, but just the scope of the storm and the area it covered was much larger than either Hurricane Charley (2004) or Irma (2017), both of which Crowther has lived through.
"Irma could fit inside the eye of Ian, so Ian was so much bigger," Crowther said. "Ian affected all of southwest Florida. It was just so huge and moving so slow. It was over us for eight to 12 hours. Nothing can withstand that even if it is hurricane proof.
"We had up to 160-mph winds. The first four to five hours it blew from west to east, then the eye went over us, and we had about a two-hour break and then the winds switched and went east to west. It was crazy."
Crowther, who had been out on the rodeo road for nearly five months, headed home after the ProRodeo Tour Finale in Puyallup, Washington.
"I got home a week before it hit," Crowther said. "I got home excited to prepare for the NFR, rest and be with my family, and then it was immediately preparing to lock the house down for Hurricane Ian."
Crowther and her husband, Casey, along with their three kids ages 12, 10 and 3, rode out the storm on their 10-acre place in North Fort Myers, Florida. Luckily, they sustained only minor damage of trees down and fences down due to trees falling on them. They were without power and water for about a week and internet for nearly two weeks.
"We were nervous if we evacuated, it could turn and go to where we evacuated and that was scary, so we decided to stay here," said Crowther. "I took my horse, Sissy, and two others about 30-45 miles inland to the center of Florida to a friend's house. It was still bad, but they didn't have any damage to their barns."
Her kids were expected to return to school Oct. 17, but she and her husband will stay extremely busy for months to come as they own and operate a roofing company they started after Hurricane Irma that hit the area.
"It is hard to run a business without internet and good cell service," Crowther said. "There was one spot on our 10 acres that had good service. We run our business out of our house. We have been slammed with calls, and we have hired four more crews."
After living through Hurricane Ian and the stress of dealing with that, she is hoping that has prepared her well for the stress of competing at her first Wrangler NFR. Still, she doesn't recommend it.
"I was so excited to get home after Puyallup and just be normal and then everything happened," she said.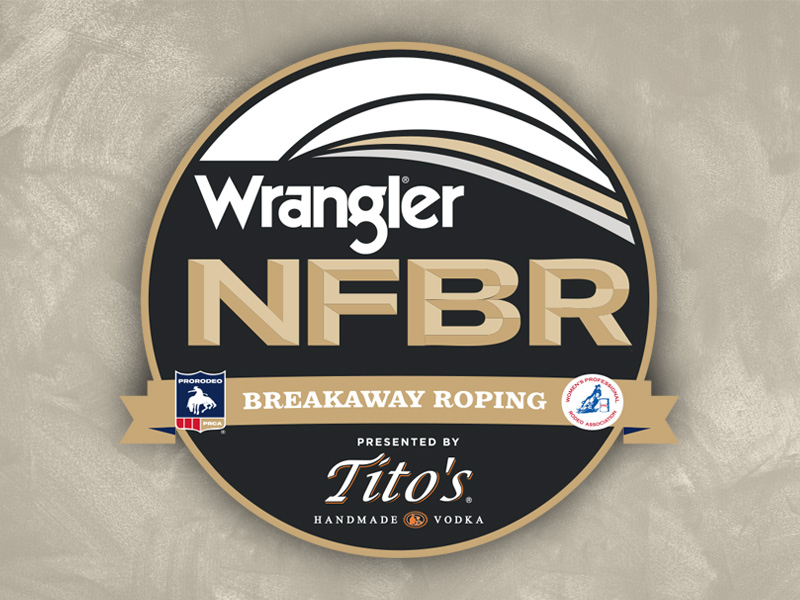 Nominations for Outstanding Committee Woman of the Year Tito's Handmade Vodka Named Official Vodka Sponsor of the WPRA Sponsorship Includes Presenting Sponsor for 2023 Wrangler National Finals Breakaway Roping By Ann Bleiker COLORADO SPRINGS, Colo. (November 21, 2023)...
(719) 447-4627
(719) 447-4631 (fax)

431 South Cascade
Colorado Springs, CO 80903
DIRECTIONS
(719) 447-4627 | (719) 447-4631 (fax)
WORLD CHAMPIONSHIP BARREL RACING — Where the Elite Compete®
WORLD CHAMPIONSHIP
BARREL RACING
Where the Elite Compete®