Johnson Jumps into Top 10 with Logandale and Clovis Victories
Ann Bleiker
Photo by Roseanna Sales
---
It is not often that Dr. Wenda Johnson finds some flexibility in her schedule but that was the case this year during the month of April. A call from a friend and an invite to head west found her loading up to check out some new rodeos she had never competed at. The western loop would take her to Logandale, Nevada; Red Bluff, California and concluded in Clovis, California before heading back to Guymon, Oklahoma for a top circuit rodeo.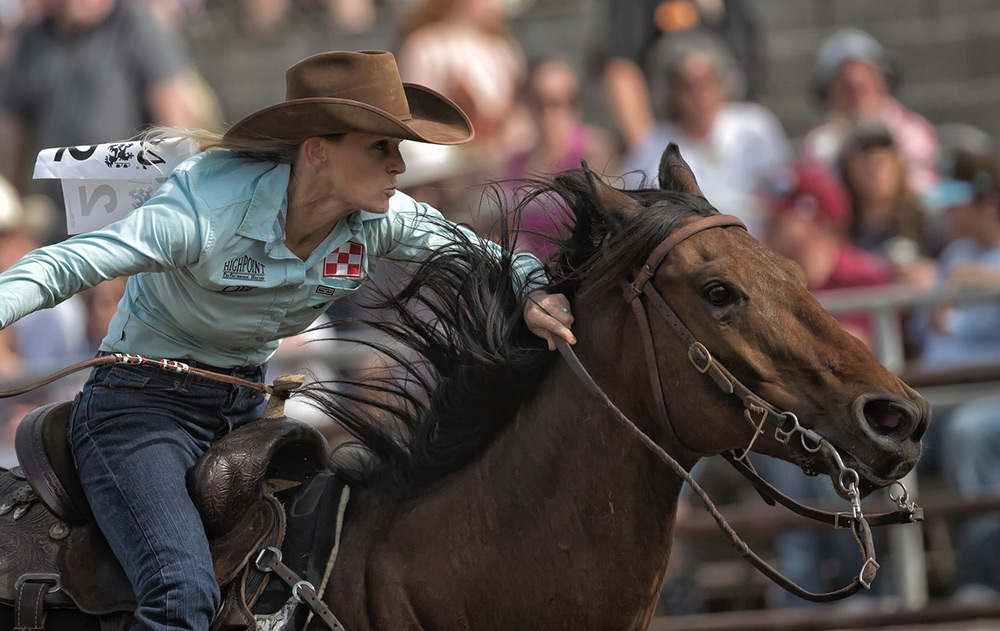 Wenda Johnson
Photo by Stuart Hagen
"The summer run is always my favorite time of the year and the nice weather we encountered on this trip made me excited to embark on the summer run," stated Johnson.
While that summer run won't start until June, Johnson has positioned herself inside the Top 15 as the bulk of rodeos during the regular season are on the horizon. Although she is not one to focus on the rankings, with her wins in Logandale and Clovis, she moved into ninth in the world standings with $33,396.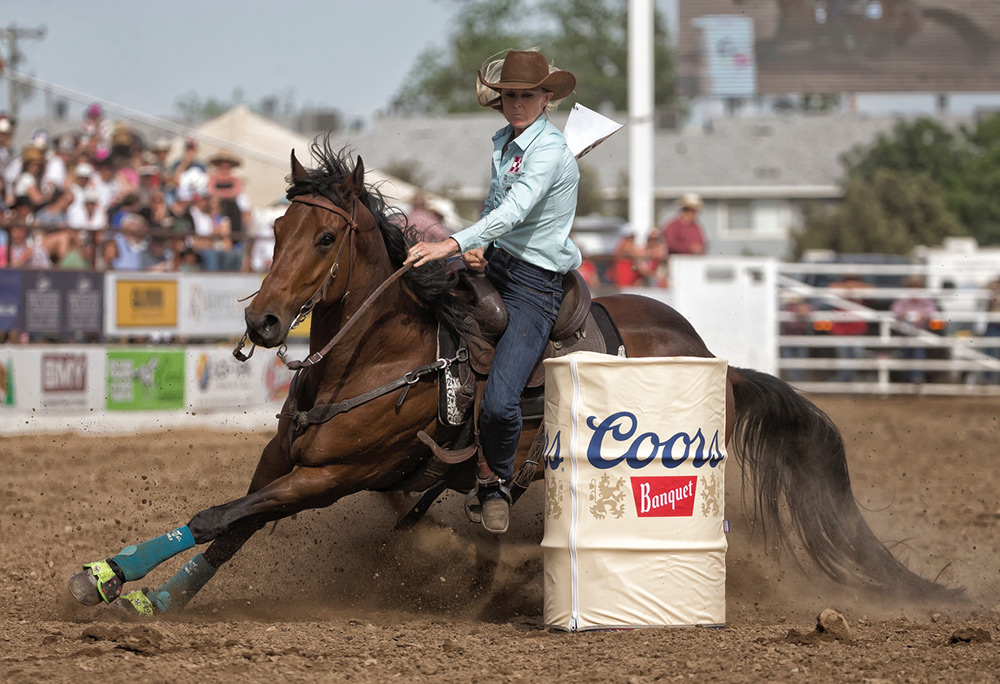 Wenda Johnson
Photo by Stuart Hagen
"My focus is on the development and needs of my horses," stated the Pawhuska, Oklahoma cowgirl. "If they feel good and enjoy their job, it will reflect in the standings."
Johnson captured the title at the Clark County Fair and Rodeo in Logandale aboard Steal Money "Mo" owned by Highpoint Performance Horses. She and Mo stopped the clock in 17.09 seconds, edging Sue Smith in a time of 17.13. She added $8,146 in the desert before heading to California.
She would come up empty handed at the Red Bluff Roundup but captured the win in Clovis to bookend her spring rodeo trip. She got the win in Clovis aboard Macgyver Moonflash, whom she calls Mac, who is also owned by Highpoint Performance Horses.
"Charlie Cole and Jason Martin, the horse owners at Highpoint Performance Horses, were excited and supportive of doing this spring run but what made the win even more special in Clovis was that it is Jason's hometown rodeo," stated Johnson. "We were surrounded by family and friends cheering us on.
"Mac really loved the crowd, and it showed in his running."
Johnson won the first round in a time of 16.88 seconds, but it was the second round where Mac really showed off his ability and grit stopping the clock in 16.68 seconds. As a result, the duo went into the final round with a comfortable lead which made the difference in the end. They captured the average title in a time of 50.75 ahead of Loni Kay Yates with a 51.32. Johnson would add $9,394 pushing her into the top 10 as of May 1.
Johnson has had success at the Guymon Pioneer Days Rodeo having finished second there a year ago, so a win there this year would be the cherry on top of her spring run. She and her two standout horses have also performed well during the summer having won the Reno Rodeo in 2021 and the World's Oldest Rodeo in Prescott, Arizona in 2020.
Johnson will not get too far ahead of herself in talking about a fourth NFR qualification but instead will take one rodeo at a time and do what is best for Mac and Mo and will let the rest take care of itself. After all, that has been a winning recipe for her the last three seasons with each season being better than the last.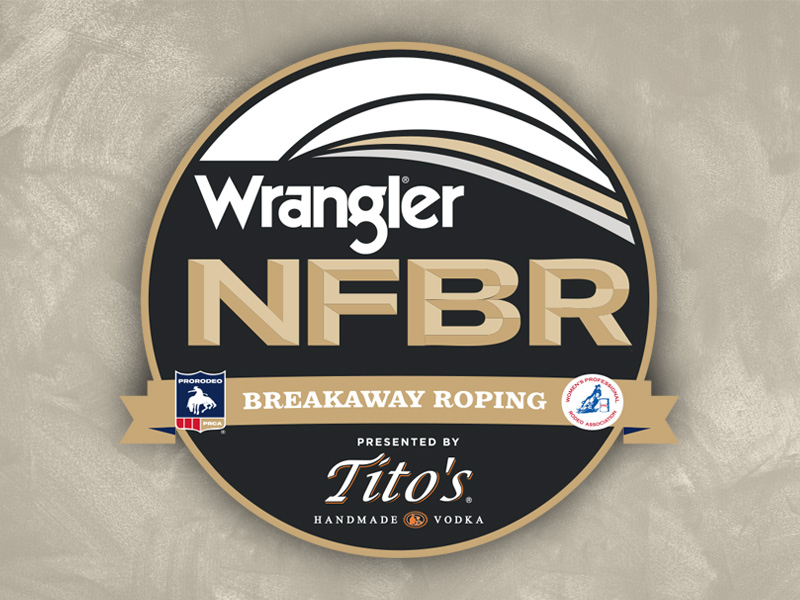 Nominations for Outstanding Committee Woman of the Year Tito's Handmade Vodka Named Official Vodka Sponsor of the WPRA Sponsorship Includes Presenting Sponsor for 2023 Wrangler National Finals Breakaway Roping By Ann Bleiker COLORADO SPRINGS, Colo. (November 21, 2023)...
(719) 447-4627
(719) 447-4631 (fax)

431 South Cascade
Colorado Springs, CO 80903
DIRECTIONS
(719) 447-4627 | (719) 447-4631 (fax)
WORLD CHAMPIONSHIP BARREL RACING — Where the Elite Compete®
WORLD CHAMPIONSHIP
BARREL RACING
Where the Elite Compete®