Mowry Wills Herself to the Top in San Angelo
Ted Harbin
Photo by Kenneth Springer
---
Kassie Mowry always seems to find her way to the San Angelo Stock Show and Rodeo and there are sound business reasons behind her decision: It's close to her home in Dublin; every barrel racer who enters can make at least one run; and there's a big purse in which to run at. In fact, no cowboy nor cowgirl competing at San Angelo earned more money than Mowry, a three-time National Finals Rodeo qualifier who now stands a great chance to return to Las Vegas in December.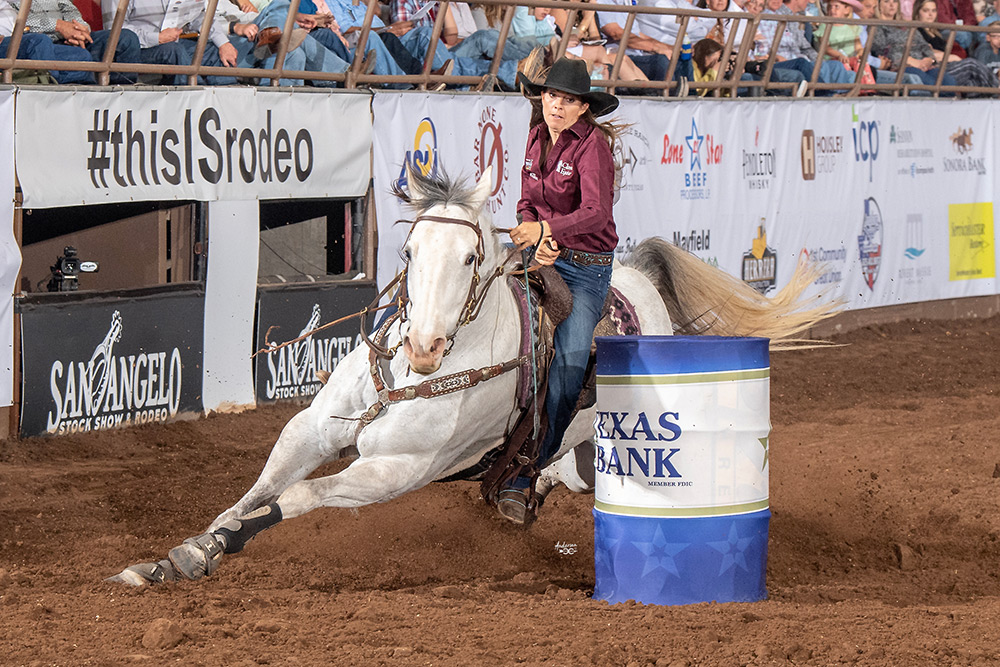 Kassie Mowry
Photo by Ric Andersen
She placed in all three go-rounds to win the aggregate title with a cumulative time of 43.86 seconds, pocketing $25,283. It was a whale of a payday and gave her some much-needed cash as she takes a break from ProRodeo to focus on her futurity colts at home.
"I love this rodeo, and I really want to thank this committee for dragging and (also) raking after every barrel racer," said Mowry, who made trips to the NFR in 2005, 2017 and this past December. "It just makes such a difference for us to have a clean slate to work with. It makes it a horserace, and we all love to be on equal terms."
The first round of barrel racing took place in March at First Community Credit Union Spur Arena, which offers a bigger pattern. Jimmie Smith-Tew of McDade, Texas, won the round in 15.80, while Mowry and Timber Allenbrand split second place just two-hundredths of a second behind. The ladies that advanced through the progressive to the second go-round then competed during the 10 preliminary performances at Foster Communications Coliseum.
Mowry was in the final performance before the championship round, and she and her mount, CP He Will Be Epic, rounded the pattern in 14.04 seconds to win the second round.
"He always surprises people, because he's so big that it looks like he's just loping," said Mowry. "He's a big boy. He's 17 hands tall, but he can clock really well."
The duo finished second in the final round in a time of 14.00 seconds. Two-time WPRA World Champion Lindsey Sears won the round in a quick 13.88 seconds.
The last time Mowry won San Angelo was in 2017, when the event took place in February. It served as a qualifier for RodeoHouston, which Mowry then won and punched her ticket to Las Vegas for the second time. Now that it's changed to an April rodeo, San Angelo offers a large payout and the final indoor rodeo of the winter-spring run.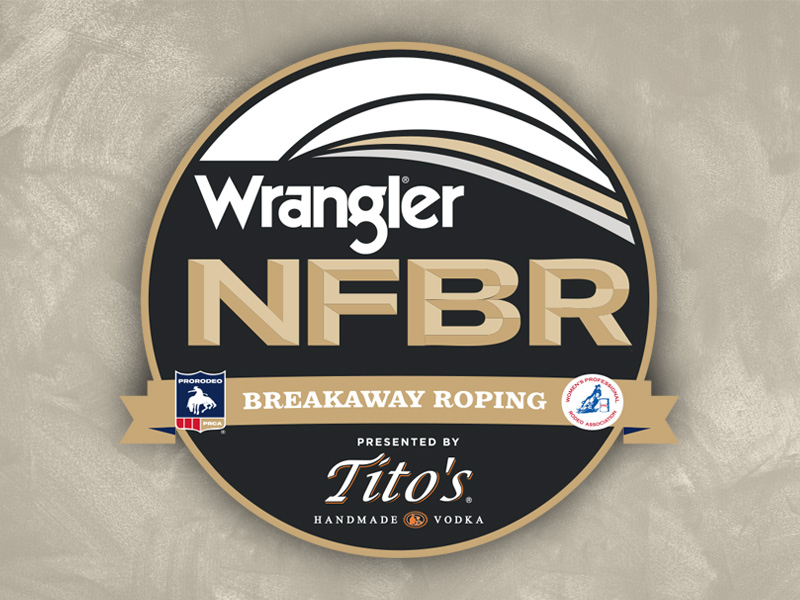 Nominations for Outstanding Committee Woman of the Year Tito's Handmade Vodka Named Official Vodka Sponsor of the WPRA Sponsorship Includes Presenting Sponsor for 2023 Wrangler National Finals Breakaway Roping By Ann Bleiker COLORADO SPRINGS, Colo. (November 21, 2023)...
(719) 447-4627
(719) 447-4631 (fax)

431 South Cascade
Colorado Springs, CO 80903
DIRECTIONS
(719) 447-4627 | (719) 447-4631 (fax)
WORLD CHAMPIONSHIP BARREL RACING — Where the Elite Compete®
WORLD CHAMPIONSHIP
BARREL RACING
Where the Elite Compete®