STARTING STRONG
Stephanie Dyer and Twin Brother Coy Qualify for First Frontier Circuit Finals as Rookies
By Josie Fladager
---
Stephanie Dyer and her twin brother Coy have grown up in a rodeo family. The 22-year-old twins qualified for the First Frontier Circuit Finals in their rookie year and are continuing their family's tradition in rodeo.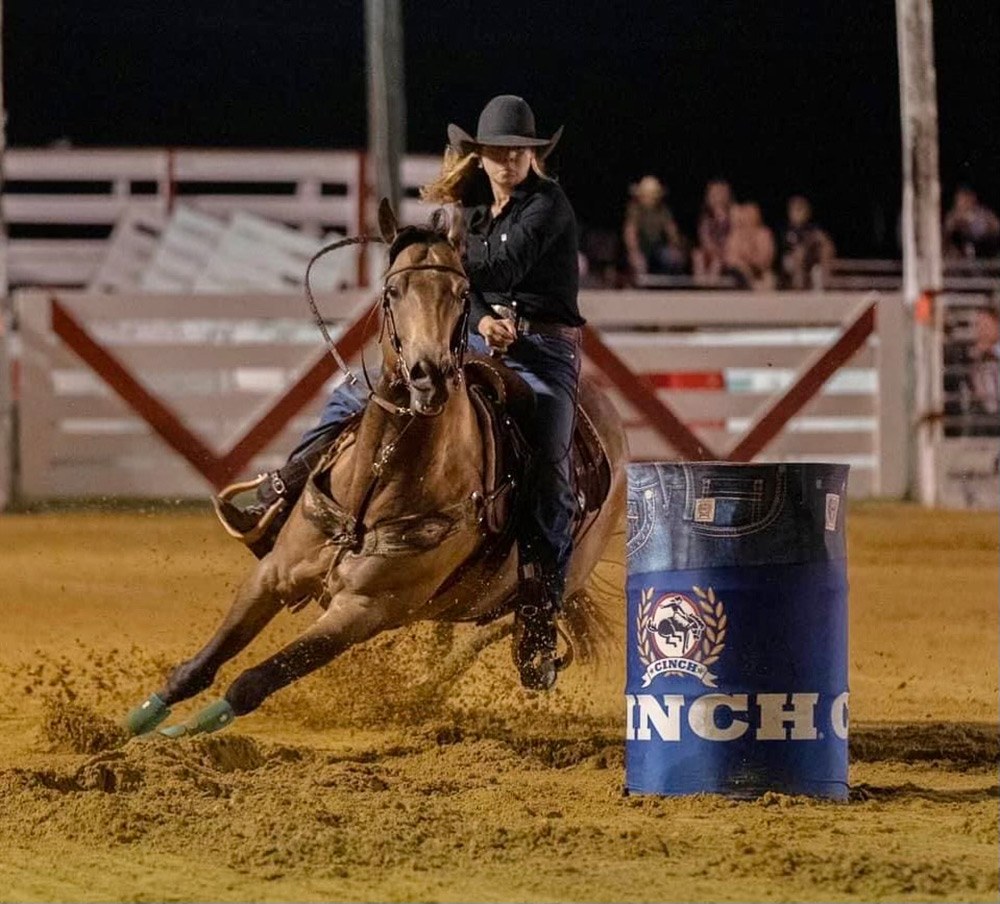 Both of their parents (Cathie and Steve Dyer) rodeoed and the twin's grandmother, Diane Sleeter, qualified for the National Finals Rodeo in 1975. Stephanie, like most little girls with a craving for speed, stole her mom's barrel horse at a young age, and Coy is following in his father's footsteps riding bulls and wrestling steers. Coy qualified for the circuit finals in both events.
"That's awesome. Being twins and it being his rookie year too, is just so cool for both of us," said Stephanie.
Stephanie's boyfriend, Clay Harp, also made the circuit finals in steer wrestling, during the last weekend to qualify. The Franklinville, New Jersey twins and Harp were neighbors growing up, but didn't meet until they were in high school. The three became friends, and Harp got Coy started in the steer wrestling.  
"We all grew up together, so it's pretty special for all three of us to go together," Stephanie said. "It's kind of funny how it all came full circle for all of us."
All three will compete at the PA Farm Show Complex in Harrisburg, Pennsylvania January 12-14 for a chance to qualify for the NFR Open in Colorado Springs, CO this summer. Stephanie's goal for the circuit finals is to stay consistent and let the cards fall where they may.
"I'm hoping to make three clean runs. It would be really nice to place in a few, but just placing in the average is what I really want to do," Stephanie said.
Stephanie is sitting fifth in the barrel standings as of now. All her runs this year have been made on her 8-year-old gelding, Broccoli, that she has now had for two years. She mainly seasoned him in smaller rodeos last year to fill her permit and is now ready to see what they can do under the spotlight of the circuit finals.
"I'm just so glad [Broccoli] stayed so solid for me all year," Stephanie said. "This was really his first year getting hauled too, so I'm just really proud of him."
Stephanie has a business with MagnaWave for horses and works full-time in a flower shop. But she says if she earns the opportunity, she will make the time and the trip to Colorado Springs.
"I don't even know what to think about that. That would be pretty cool to go to Colorado," Stephanie said. "I would defiantly take that opportunity and go out there, for sure."
Coy will go into the finals fifth in the steer wrestling and 10th in the bull riding. Coy says he would like to leave the finals with a saddle in the steer wrestling, either in the average or for the year end, and that making the finals with his sister as a rookie is icing on the cake.
"I just think that's a pretty cool little fun fact for us to make it when we are both rookies, so that's pretty neat," Coy said.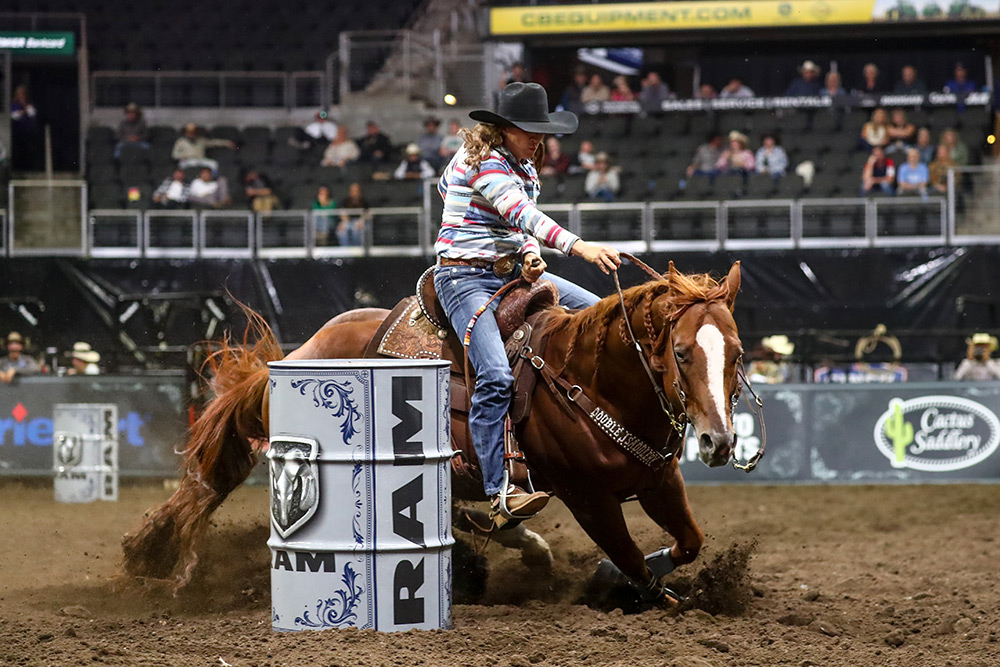 Brittany Pozzi Tonozzi Member Spotlight Pozzi Tonozzi Sets New WPRA Regular Season Earnings Record By Ann Bleiker Photo by Roseanna Sales Brittany Pozzi Tonozzi officially set a new WPRA regular season earnings record during the first round of the inaugural Cinch...
(719) 447-4627
(719) 447-4631 (fax)

431 South Cascade
Colorado Springs, CO 80903
DIRECTIONS
(719) 447-4627 | (719) 447-4631 (fax)
WORLD CHAMPIONSHIP BARREL RACING — Where the Elite Compete®
WORLD CHAMPIONSHIP
BARREL RACING
Where the Elite Compete®