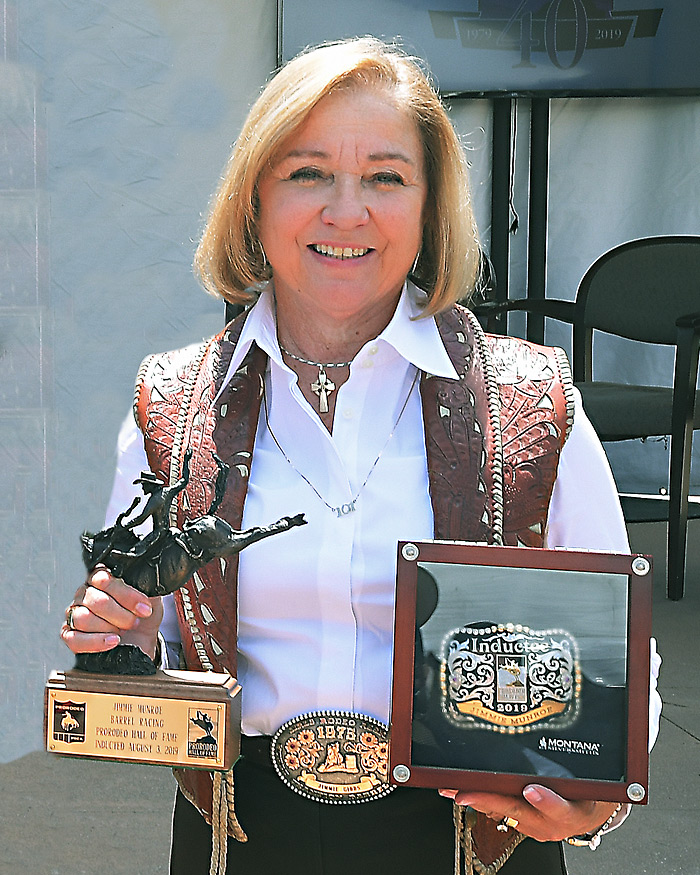 The Only Buckle I Wear
Jimmie Munroe
Photo by Kenneth Springer
---
The buckle I cherish the most is the one that I received for winning the 1975 GRA/WPRA World Championship in barrel racing. I owe it all to the amazing equine partner that I rode to accomplish it, Robin Flit Bar (Billy).
When I graduated from high school I was simply running barrels on one of my roping horses but was looking for something I could start on barrels and run at college rodeos. We went to look at this 5-year-old gelding and while I was riding him, my mother walked around and looked at the other horses.  When she came back, she insisted my Dad and I come and look at this 3 year old in one of the pens. We agreed he was nice looking, but I definitely didn't need a young horse with only a few rides. On the way home all my mother could talk about was that three year old. She convinced my dad to ask what the seller wanted for both horses and we made a deal. 
I won the National Intercollegiate Barrel Racing Championship on Billy in 1974 and qualified for my first NFR that same year. In 1975, we won the National Intercollegiate Barrel Racing championship again along with the GRA/WPRA World Championship Barrel Racing title. He qualified six times for the NFR, and when I lost him in the summer of 1980, we were sitting number two in the world and had just had the best Fourth of July run I had ever had on him. I will always remember the way he ran that Fourth of July.  
Until I qualified for the NFR in 1974 and won the World in 1975, I had no plans to rodeo professionally. That horse and those two years propelled me into a 15-year career with 11 NFR qualifications. Billy literally changed the course of my life. I probably would have never married my husband of 41 years and I would have never served 20 years on the WPRA Board or had the opportunity to give barrel racing clinics all over the world. When I look at that buckle which is the only one I wear, I think of Billy and what he did for me.
WPRA Members
We want to hear about your most memorable buckle and the horse behind it all. Submit your story for a chance to be featured in the WPRA's monthly publications as well as WPRA.com and social media channels. If your most memorable buckle is made by Montana Silversmiths, you'll also receive a Custom Talking Feather necklace from Montana Silversmiths, engraved with your horse's name on it to wear close to your heart.  
Please submit the following for your chance to be featured:
•   Your story – limit of 500 words
•   Photo of your Montana Silversmiths buckle
•   Action photo of you and your horse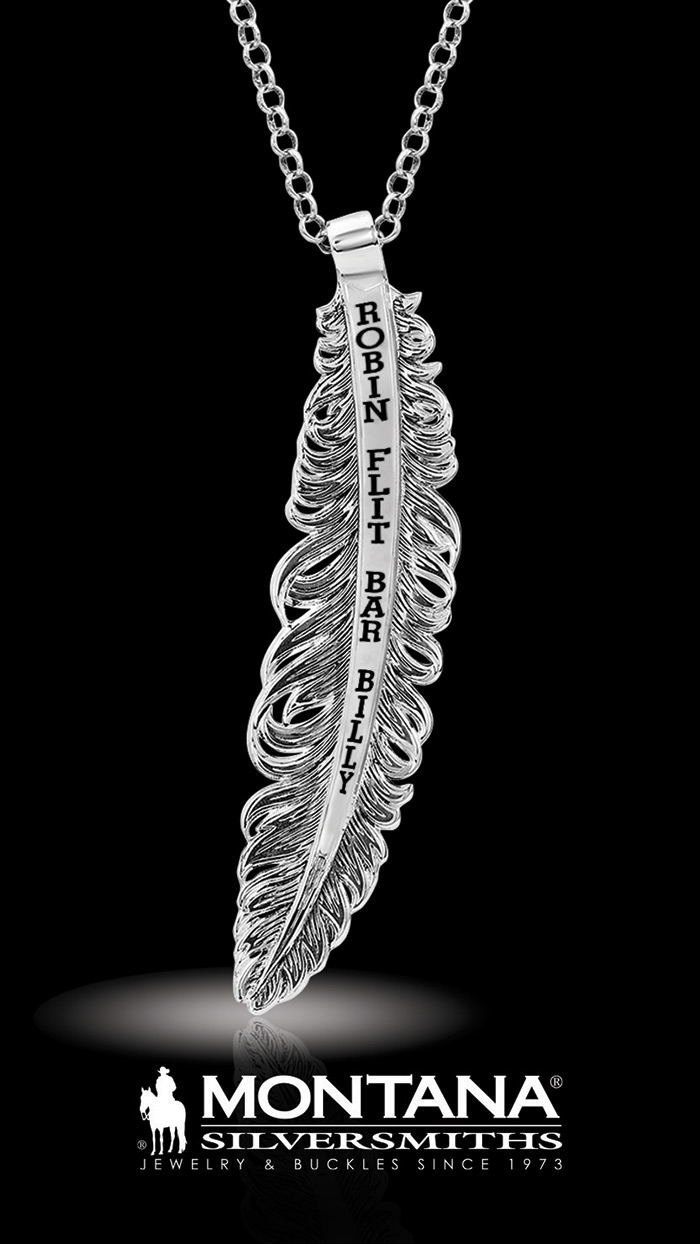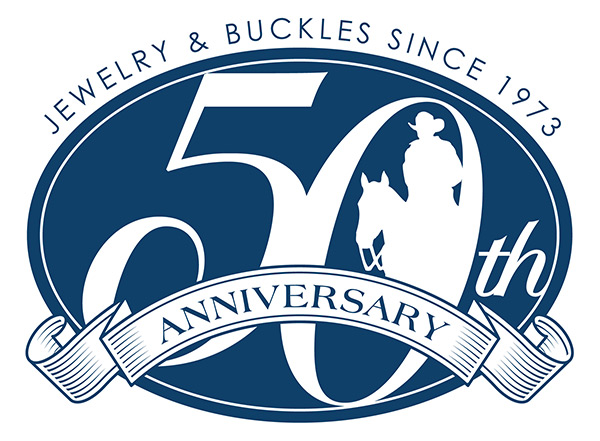 2022 Outstanding Committee Woman of the Year Presented by Montana SilversmithsWPRA Montana Silversmiths 75th Anniversary Pendant Now On Sale By Ann Bleiker COLORADO SPRINGS, Colorado – Montana Silversmiths has long been the leader in the western industry in...
(719) 447-4627
(719) 447-4631 (fax)

431 South Cascade
Colorado Springs, CO 80903
DIRECTIONS
(719) 447-4627 | (719) 447-4631 (fax)
WORLD CHAMPIONSHIP BARREL RACING — Where the Elite Compete®
WORLD CHAMPIONSHIP
BARREL RACING
Where the Elite Compete®