Head of the Class
Thompson Wins Third Team Roping Heading World Title
By Kristen M. White
WPRA Photos by James Phifer
---
Hope Thompson knows a thing or two about juggling.
The cowgirl has been rodeoing for many years, and recently has learned how to balance more, competing and excelling in both breakaway and team roping.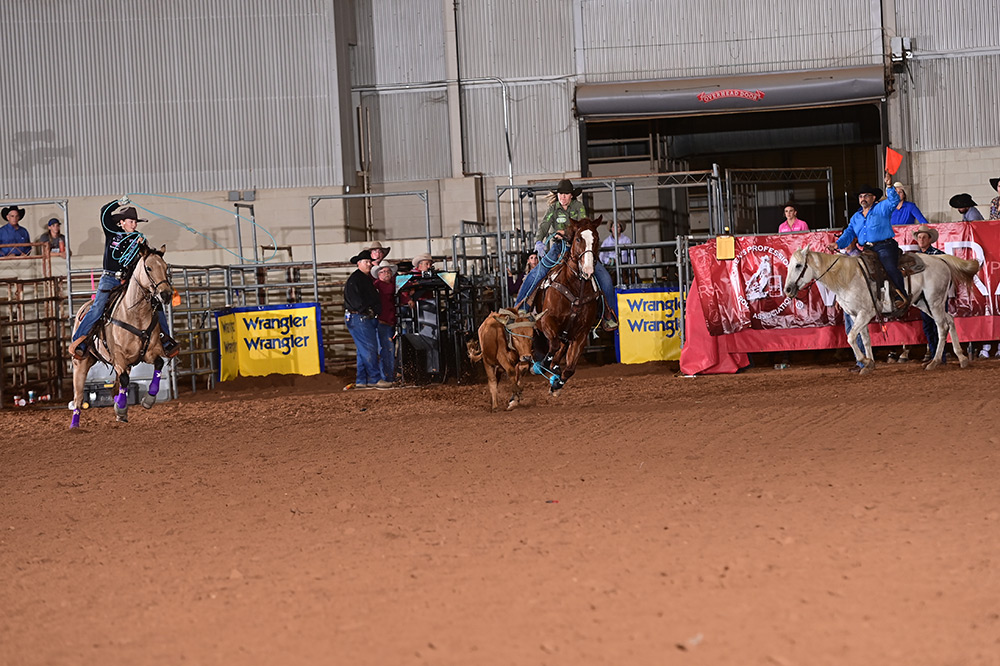 Hope Thompson
WPRA Photo by James Phifer
This year — for the third time in her career — she rose to the top of the team roping on the heading side, winning the World Championship buckle. The victory came after a season of working hard to make team roping as much of a priority as possible.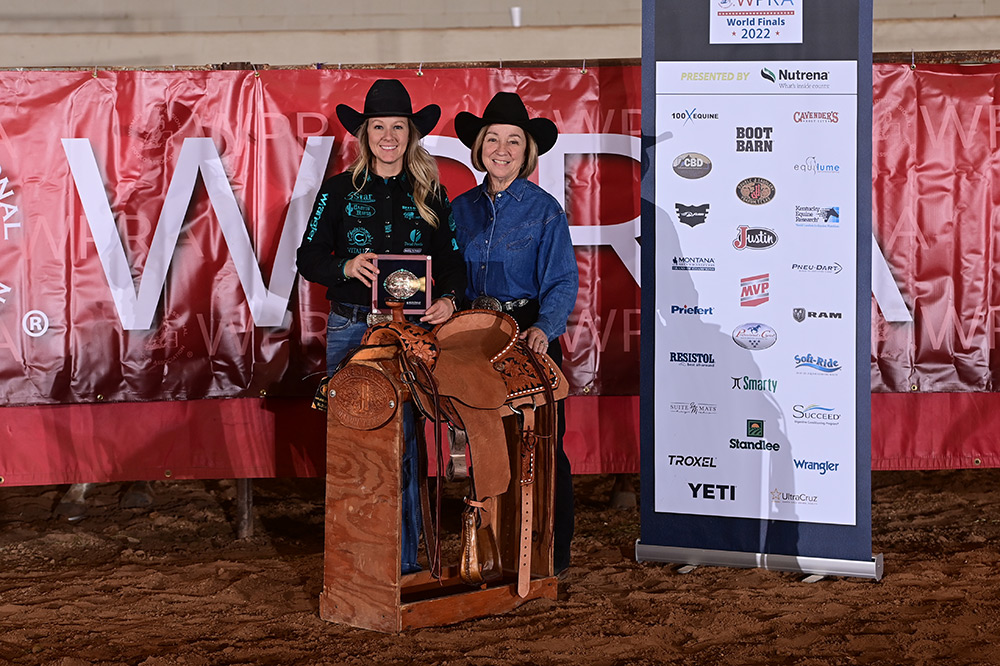 Hope Thompson
WPRA Photo by James Phifer
"My partner, Rylie Smith, that's what she does (team roping), so I try to split my time equally and make it as much of a priority as I can to make all the big all-girl WPRA team ropings," Thompson said.
"The BFI was a big factor this year for us, and of course the WPRA Finals. It's always a priority to try and add a world championship buckle to your belt! So getting some early wins and then when you win a big one like the BFI (Thompson won that rodeo with Whitney DeSalvo), that gives you a big chance."
Thompson finished the season with $21,671, beating out Bailey Gubert, who had $18,626. And it might have been a great first run at the WPRA World Finals that sealed the win for Thompson.
"I think it was a toss up going into the WPRA World Finals as to who would win," Thompson said. "But I think when Riley and I won the first round and got that momentum, it helped. But, you never know. I didn't have money figured or know what they had to win or what I did. I just wanted to go in there and having fun and rope each steer."
In fact, prior to the World Finals, Thompson didn't even realize that she was leading the standings until her mom shared that tidbit with her. She said it was "pretty special" to learn she was winning the heading race, but then put it out of her mind and focused on her runs.
In the first round, Thompson and Smith had a good steer that they knocked down quickly in 6.2 seconds, enough to easily win the round, ahead of Quincy Sullivan and Abigail Shofner who caught in 6.9 seconds.
The next rounds weren't as good – Thompson said she might have safetied up on the second round draw and when the steer checked, her rope popped off. So for the final round, she and Smith went at their draw, but Smith missed. Thompson waited to see how the chips would fall and in the end, she had enough for her third world title, winning also in 2017 and 2020.
"I think it was more of a surprise to win this year because I wasn't entering as much. It's a complicated learning curve with the team roping and breakaway, knowing where certain rigs are going and where horses are and when the team roping horses need to be brought out and all of that," Thompson said.
"And to win it again this year but with a different partner than before, that was really cool. Riley ropes breakaway too but her priority is team roping, and she knew what I was juggling and helped me balance my schedule. Having her support and having her back there heeling for me was really great."
Thompson celebrated – and took a load off – with a family trip to Mexico shortly after the Finals. She said her parents have hauled her "all over the world doing the rodeo thing, and we've never gotten to just go chill and hang out for a family vacation," so their days in Mexico were a welcome change. She hopes to make the trip a regular thing, a good way to rest and relax before hitting the road once again to see if she can add more buckles to her collection.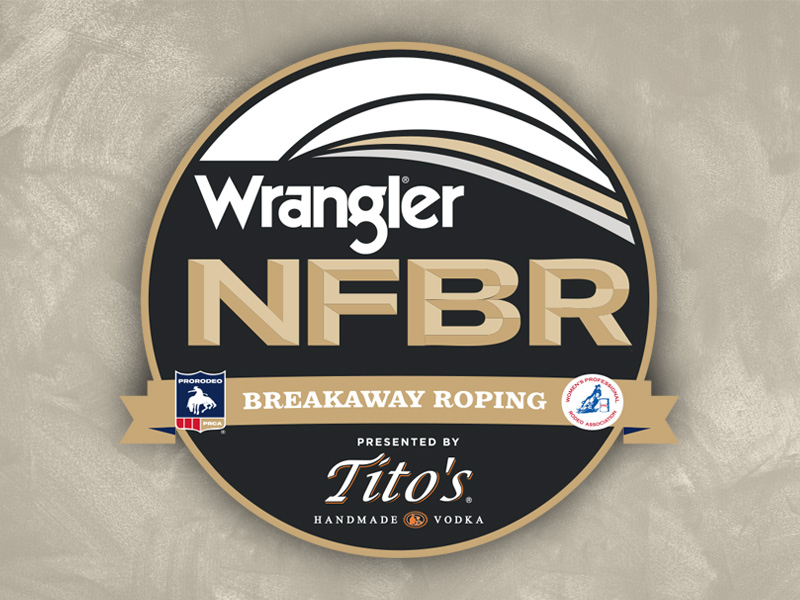 Nominations for Outstanding Committee Woman of the Year Tito's Handmade Vodka Named Official Vodka Sponsor of the WPRA Sponsorship Includes Presenting Sponsor for 2023 Wrangler National Finals Breakaway Roping By Ann Bleiker COLORADO SPRINGS, Colo. (November 21, 2023)...
(719) 447-4627
(719) 447-4631 (fax)

431 South Cascade
Colorado Springs, CO 80903
DIRECTIONS
(719) 447-4627 | (719) 447-4631 (fax)
WORLD CHAMPIONSHIP BARREL RACING — Where the Elite Compete®
WORLD CHAMPIONSHIP
BARREL RACING
Where the Elite Compete®