Sweet Comeback
Welsh and Fire Fly Back In Winner's Circle
Ann Bleiker
Photos by Rodeobum.com, James Phifer
---
Barrel racer Amanda Welsh had a dream season in 2021 qualifying for her first Wrangler National Finals Rodeo aboard Frenchman Fire Fly that was raised and trained by her father. She finished that year ranked seventh.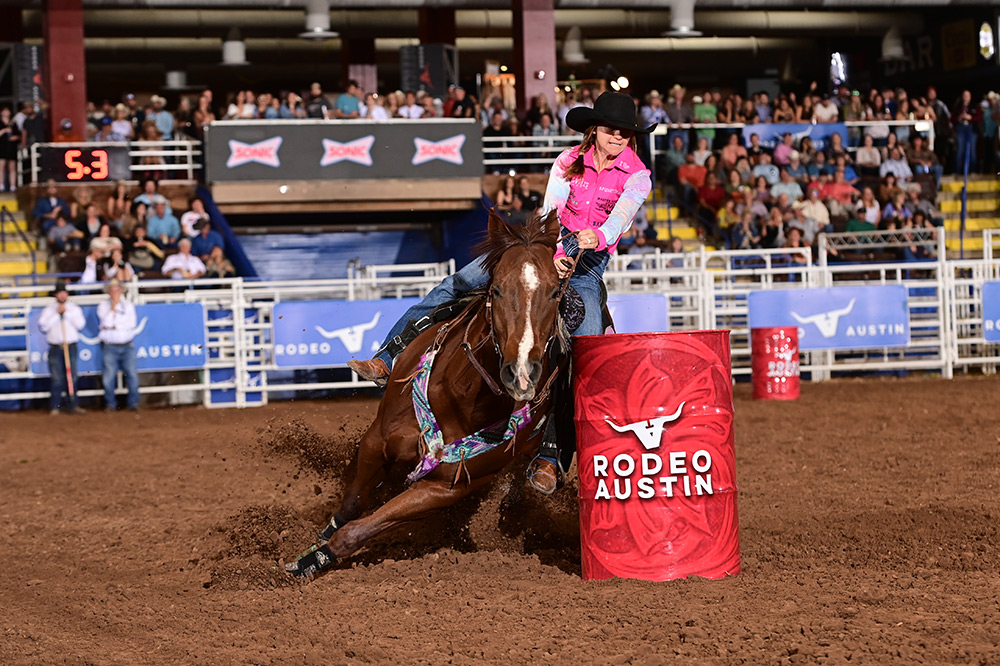 Amanda Welsh
Photo by Rodeobum.com, James Phifer
Her dream quickly changed to a nightmare a month after the NFR when Fire Fly fell at Ft. Worth the end of January cracking the cartilage in his stifle. It would be a season ending injury and one that Welsh prayed he would come back from.
"Dr Hays said he would be 80-85 percent," noted Welsh. "I just prayed that he had complete healing. As long as we didn't rush things and did the things Dr. Hays told us to do, I was hopeful he would comeback pretty close to 100 percent."
Welsh followed the directions to a T and gave the gelding the time he needed for healing. The results of that patience paid off at Rodeo Austin in March of 2023 when the duo took home the barrel racing title.
"You know it was pretty amazing and very emotional as everyone who has seen it on TV knows," stated Welsh, who now makes her home in Stephenville, Texas, moving from Gillette, Wyoming. "It is just when they get hurt, you don't know exactly where they will come back or if they will.
"One run he would be good, and the next run would be a little bit off. So, we were just playing it by ear. For him to come back and win Austin…that was the first time either one of us had been there. It was just a blessing. I don't really know how to put it into words. I think Fire Fly deserves the world and for him to go out and win Austin, just really made my heart happy."
It made a lot of people's hearts happy to see this duo back in the winner's circle. Each run in Austin they kept getting faster and faster. Finishing eighth in the first round in a time of 15.08 seconds, to winning fourth in the second round with a 14.97 and then turning in a rodeo best in the Finals in 14.88 seconds, it was a solid win for Welsh.
"It gave us both a big confidence boost to run where we did with all those great horses," stated Welsh, who is ranked 18th in the world as of the end of March with $21,308 of which $13,522 came from the capital city. "Before Austin, I was battling back and forth with my thoughts if he was really ok or not as seemed like we had just been about a half second off everywhere we went.
"I had to remind myself that he is not in the shape he was when we made the NFR. I was getting frustrated. He really stepped up in Austin and I feel like he knew it was time to take care of business."
Welsh is overjoyed to have her main guy back in the winner's circle and is definitely not going to take that for granted heading into the rest of the season.
"There is no sense running him in the pens he didn't like back in 2021," noted Welsh about plans for the 2023 season. "He is 13 this year and I need to really focus on where he runs the best and go to the rodeos he excelled at. They only have so many runs in them, so I will try to save those for where he does the best."
Although the NFR is always the end goal, Welsh isn't going to put too much pressure on herself or her horse this season.
"It would be another dream come true," stated Welsh when asked what it would mean to earn another trip to the NFR. "Getting him back was my goal for this year. I knew it would be a little harder as we lost all our qualifications but also knew if we could get to the point where he was running with the other horses and go to where he excelled in the past, that we could capitalize on that.
"All my chips are on Fire Fly for this year and will just see where he takes us."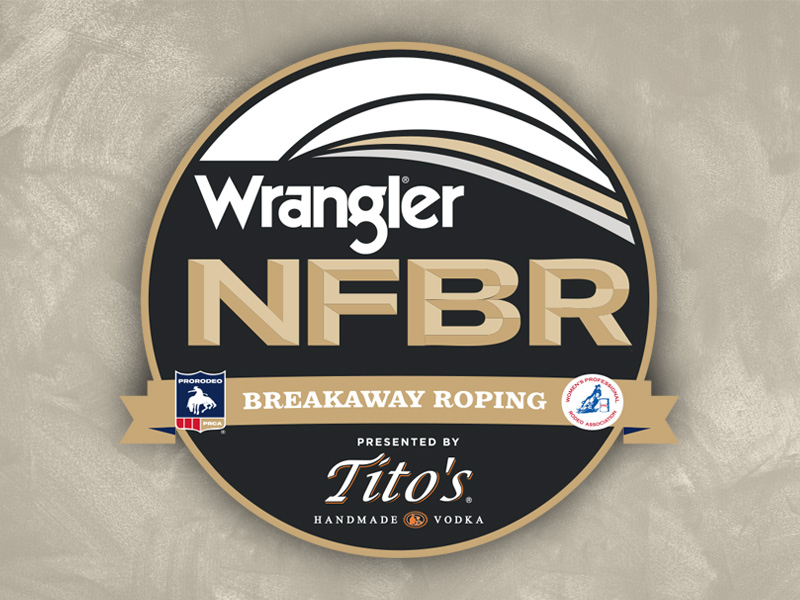 Nominations for Outstanding Committee Woman of the Year Tito's Handmade Vodka Named Official Vodka Sponsor of the WPRA Sponsorship Includes Presenting Sponsor for 2023 Wrangler National Finals Breakaway Roping By Ann Bleiker COLORADO SPRINGS, Colo. (November 21, 2023)...
(719) 447-4627
(719) 447-4631 (fax)

431 South Cascade
Colorado Springs, CO 80903
DIRECTIONS
(719) 447-4627 | (719) 447-4631 (fax)
WORLD CHAMPIONSHIP BARREL RACING — Where the Elite Compete®
WORLD CHAMPIONSHIP
BARREL RACING
Where the Elite Compete®