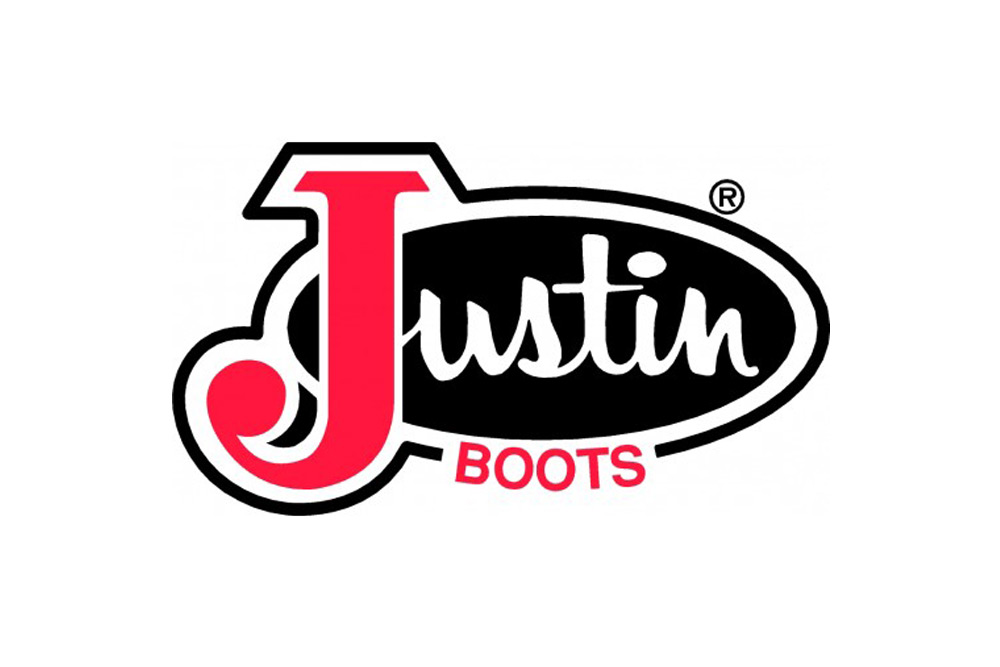 2022 Justin Best Footing
Award Winners
WPRA Hands Out Treats with Announcement of the 2022 Justin Best Footing Award Winners
By Ann Bleiker
---
COLORADO SPRINGS, Colo. – There are no tricks today – only treats from the Women's Professional Rodeo Association for those rodeo committees who have went above and beyond this past year to ensure safe ground for the animal athletes of rodeo, specifically the barrel racing horses. Every year since the early 1990s the WPRA and Justin Brands have honored rodeo committees in each of the 12 circuits with the Justin Best Footing Awards.
The Justin Best Footing Awards® program was created when Tom Feller, director of event marketing for Justin Brands, approached the WPRA about partnering on a program that would focus on the health and well being of the animal athlete. Not only does the program keep animal athletes performing at the top level, but it also recognizes the hard work and time rodeo committees put into making their ground as safe as possible for the barrel horse and all rodeo livestock.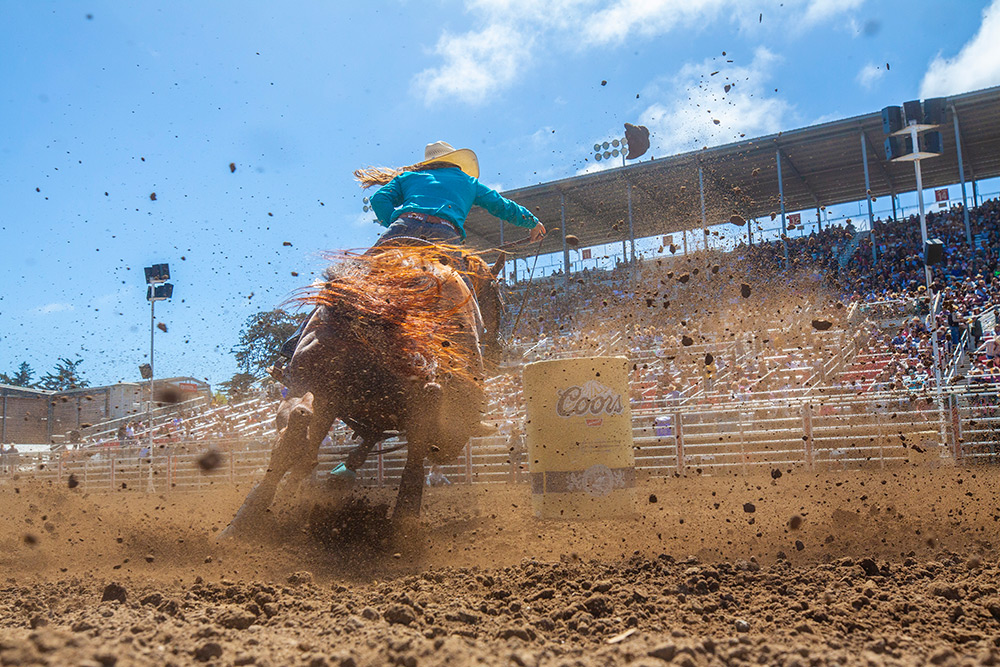 Brittany Pozzi Tonozzi
Photo by Richard Levine
This past year, a majority of the rodeos stepped up and either provided a hand rake or a tractor drag halfway through during their performances. As a result, there were numerous arena records set with the improved ground conditions allowing the horsepower in the WPRA to run at an elite level.
This award is determined by votes by the WPRA membership and Circuit Directors and represents our members' voices saying "thank you" for a job well done. The WPRA recognizes the top three rodeo committees in all 12 circuits as well as the most improved ground committee in each circuit. Committee awards provided by Justin include cash bonuses (ranging from $350-$1,000), plaques and, at certain award levels, a pair of Justin exotic boots. In addition, names of each winner for each of the 12 circuits are put into a drawing for an addition $1,500 bonus from Justin. The following rodeo committees will be recognized at the WPRA Star Celebration in Las Vegas on Dec. 1 at the South Point Hotel and Casino.
Congratulations to the following rodeo committees being honored in 2022 and the WPRA thanks you for making your ground safe and consistent.
2022 Justin Best Footing Award Winners
Badlands Circuit
First – Roughrider Days Rodeo, Dickinson, ND
Second – Watertown (SD) Rodeo
Third – Buffalo Stampede, Kadoka, SD
Most Improved – Badlands Iron Cowboy Rodeo, Killdeer, ND
California Circuit
First – California Rodeo Salinas
Second – Clovis Rodeo
Third – Red Bluff Round-Up
Most Improved – Oakdale Saddle Club Rodeo
Columbia River Circuit
First – Gem State Stampede, Coeur d'Alene, ID
Second – Eugene (OR) Pro Rodeo
Third – Lynden (WA) PRCA Rodeo
Most Improved – St. Paul (OR) Rodeo
First Frontier Circuit
First – Goshen (CT) Stampede
Second – Apple Hill Stables Rodeo, Levante, ME
Third – Cowtown Rodeo, Woodstown, NJ
Most Improved – Triple Creek All American Rodeo, Cordova, MD
Great Lakes Circuit
First – Sikeston (MO) Jaycee Bootheel Rodeo
Second – American Royal ProRodeo, Kansas City, MO
Third – Mid-Western Rodeo, Manawa, WI
Most Improved – Buffalo (MN) Championship Rodeo
Montana Circuit
First – Rosebud Treasure Co. Fair Rodeo, Forsyth
Second – C.M. Russell Stampede, Stanford
Third – Fallon County Fair & Rodeo, Baker
Most Improved – Richland County Fair & Rodeo, Sidney
Mountain States Circuit
First – Elizabeth (CO) Stampede
Second – Steamboat Springs (CO) Pro Rodeo Series
Third – Douglas County Fair & Rodeo, Castle Rock, CO
Most Improved – Earl Anderson Memorial Rodeo, Grover, CO
Prairie Circuit
First – Kansas Biggest Rodeo, Phillipsburg
Second – Woodward (OK) Elks Rodeo
Third – Rodeo Grady County, Chickasha, OK
Most Improved – 101 Wild West Rodeo, Ponca City, OK
Southeastern Circuit
First – Rotary Rodeo, Starkville, MS
Second – Northwest Florida Championship Rodeo, Bonifay, FL
Third – 148th Silver Spurs Rodeo, Kissimmee, FL
Most Improved – Dixie National Rodeo, Jackson, MS
Texas Circuit
First – Cowboy Capital of the World, Stephenville
Second – Heart O' Texas Rodeo, Waco
Third – San Angelo Rodeo
Most Improved – 67th Annual Johnson County Sherriff's Posse PRCA Rodeo, Cleburne
Turquoise Circuit
First – World's Oldest Rodeo, Prescott, AZ
Second – La Fiesta de los Vaqueros, Tucson, AZ
Third – Roots N' Boots Pro Rodeo, Queen Creek, AZ
Most Improved – Socorro (NM) County Fair & PRCA Rodeo
Wilderness Circuit
First – Gooding (ID) Pro Rodeo
Second – Ogden (UT) Pioneer Days
Third – Jerome (ID) County Fair and Rodeo
Most Improved – Strawberry Days Rodeo, Pleasant Grove, UT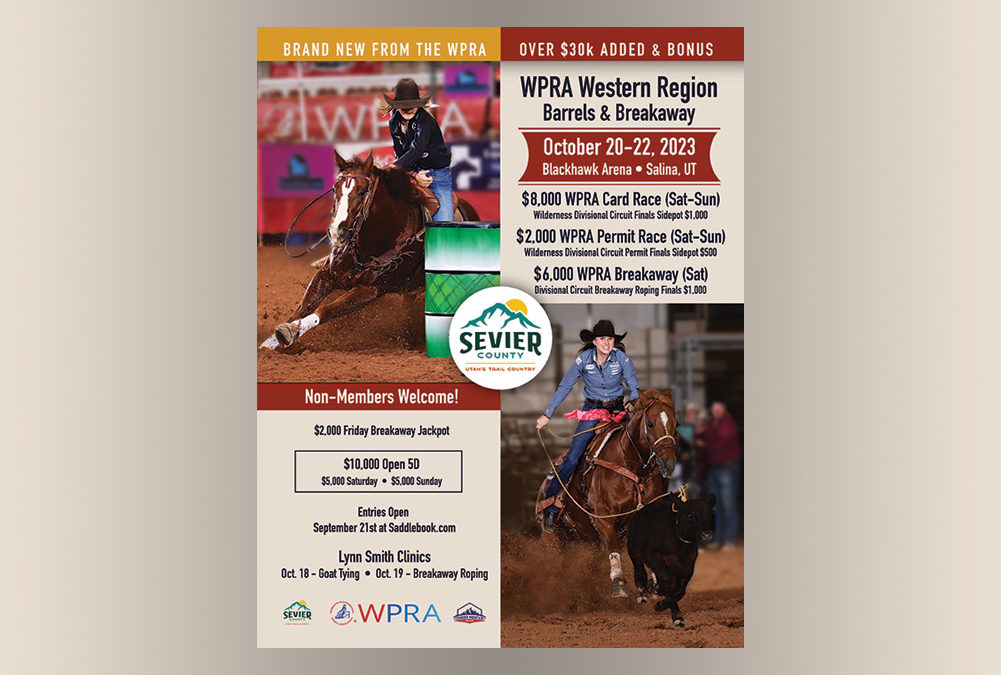 WPRA Western RegionWPRA Western RegionHailey KinselWPRA Western Region Barrel Racing and Breakaway Roping Event Have you heard the news? The WPRA is hosting a Western Region barrel racing and breakaway roping event, Oct. 19-22 at the Blackhawk Arena in Salina, UT and...
(719) 447-4627
(719) 447-4631 (fax)

431 South Cascade
Colorado Springs, CO 80903
DIRECTIONS
(719) 447-4627 | (719) 447-4631 (fax)
WORLD CHAMPIONSHIP BARREL RACING — Where the Elite Compete®
WORLD CHAMPIONSHIP
BARREL RACING
Where the Elite Compete®