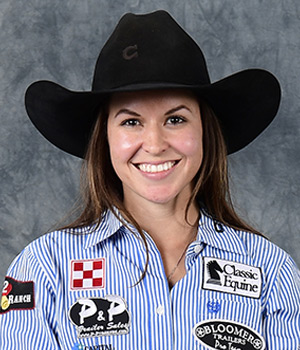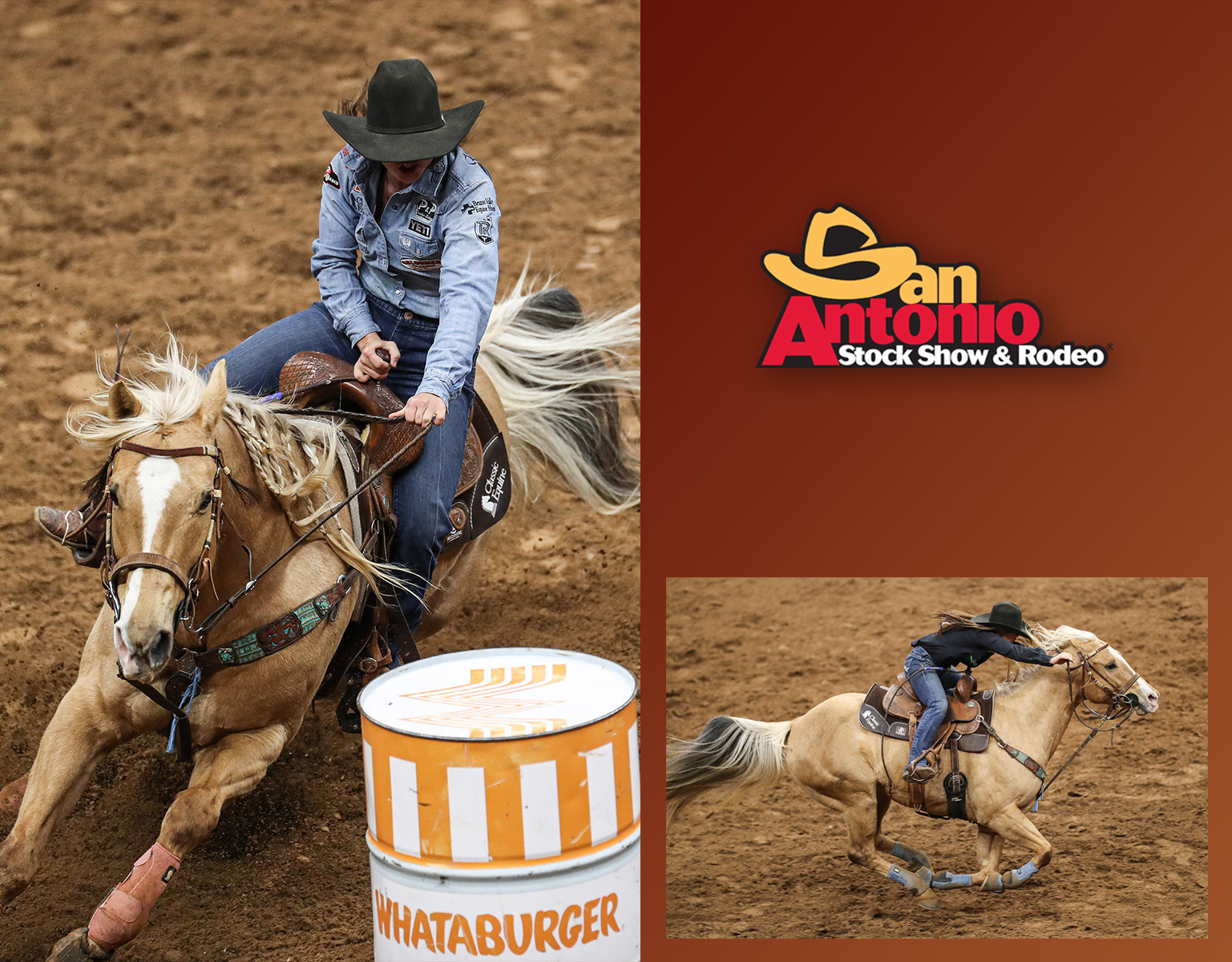 Kinsel, Angelone Victorious in San Antonio
By Ann Bleiker
Photo by Hailey Rae
---
Rodeo contestants will say winning their hometown rodeo can be a daunting task but also a very rewarding one. This rang true for Hailey Kinsel in 2018 when she won the San Antonio Stock Show and Rodeo for the first time. Now, the three-time WPRA World Champion is also a three-time San Antonio Stock Show Rodeo champion after taking the title in 2022 in front of her family and friends. Her other victory came in 2019.
"Getting to ride around the arena in the victory lap truck and wave at my family and friends all over the arena, it feels like home here," Kinsel said. "I am just glad Sis likes it too."
Kinsel, who grew up in Cotulla, Texas, just 90 miles southwest of San Antonio, stopped the clock in 13.76 seconds in the final round aboard her very famous horse DM Sissy Hayday "Sister" to earn herself a third championship victory lap around AT&T Center. She also added a cool $24,000 to her 2022 WPRA World Standings and jumped to No. 1 in the world, a familiar spot for her, just ahead of Wenda Johnson who won the Fort Worth Stock Show and Rodeo last month.
"I'm really excited to have that cushion," noted Kinsel when asked about the large payday this early in the year. "The less runs we can make for more money, I'm always excited about that."
It was a who's who in the final round with the top four all having battled it out in December in Las Vegas. Dona Kay Rule was second in a time of 14.00, Cheyenne Wimberley took third in 14.02 and reigning world champion Jordon Briggs was fourth in 14.03 seconds.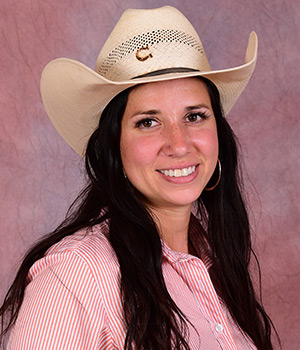 On the other end of the arena, the San Antonio fans were treated to women's breakaway roping for the first time in the rodeo's storied career. Martha Angelone, who is putting together her own storied career in the WPRA, took home the inaugural title stopping the clock in a quick 2.1 seconds.
"This is awesome, I am so thankful for San Antonio adding the breakaway as this is such a cool feeling," Angelone said moments after winning the title. "With the tournament style, you kind of got to go at all of them and that's what I like to do the most."
Angelone added $11,250 to her 2022 earnings and moved into second place behind Fort Worth's champion Kelise Domer. Domer has won $35,443 at six events attended while Angelone now has $23,123 at 12 rodeos attended. Angelone will be looking to add more at RodeoHouston, another top rodeo who will be featuring breakaway roping for the first time.
A full recap of both winners will appear in the April issue of the WPRA News.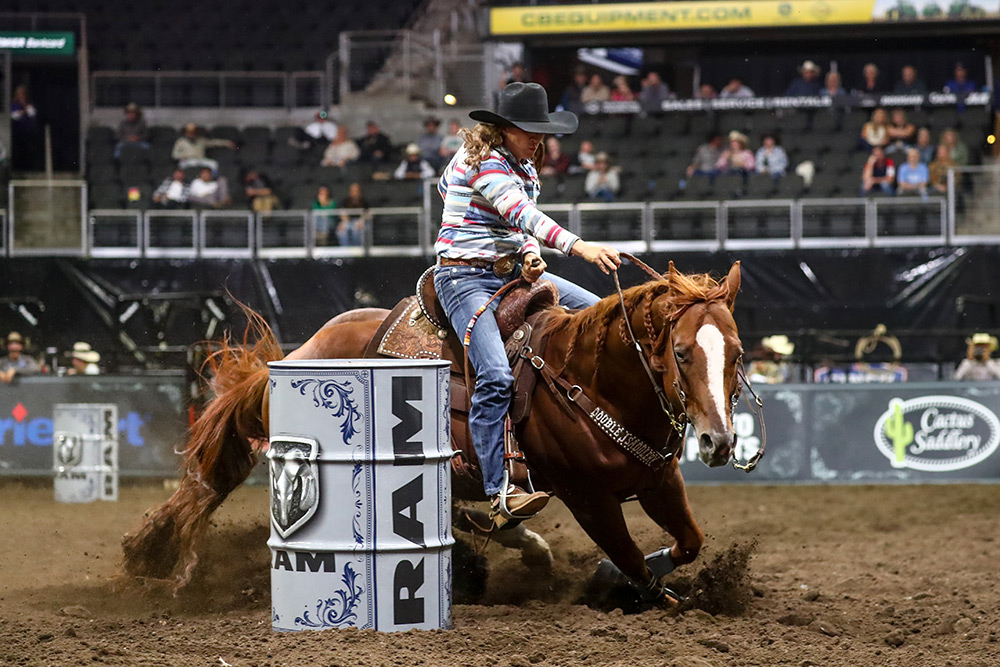 Brittany Pozzi Tonozzi Member Spotlight Pozzi Tonozzi Sets New WPRA Regular Season Earnings Record By Ann Bleiker Photo by Roseanna Sales Brittany Pozzi Tonozzi officially set a new WPRA regular season earnings record during the first round of the inaugural Cinch...
(719) 447-4627
(719) 447-4631 (fax)

431 South Cascade
Colorado Springs, CO 80903
DIRECTIONS
(719) 447-4627 | (719) 447-4631 (fax)
WORLD CHAMPIONSHIP BARREL RACING — Where the Elite Compete®
WORLD CHAMPIONSHIP
BARREL RACING
Where the Elite Compete®