Rookie Roper-Conner Catches Not Only the Resistol Rookie of the Year Title but First NFBR
By Joe Kusek
---
She has no plans to visit again in the future, if ever, but a small town in Maine will always have a special place in her heart.
Almost 1,800 miles from home in late September, Josie Conner threw two winning loops to achieve another goal in her escalating breakaway roping career.
The teenager from Iowa, Louisiana won both nights at Cumberland to cap off a furious month of competition and qualify for her first Wrangler National Finals Breakaway Roping presented by Teton Ridge.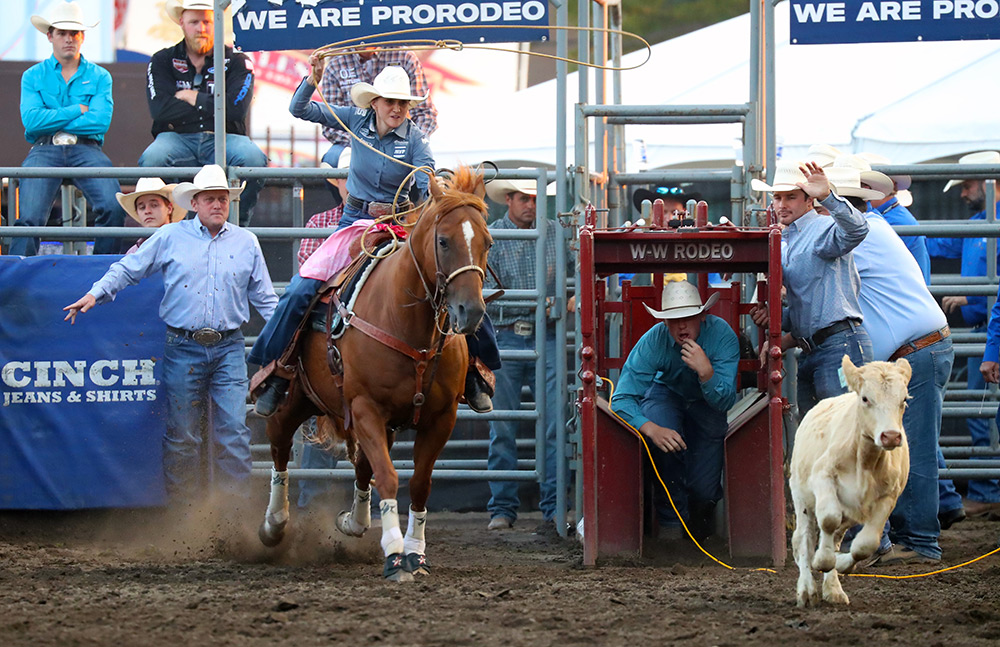 Josie Conner
Photo by Kent Soule
Conner, who turned 19 on Oct. 2, qualified No. 15 in the WPRA world standings. The freshman will take a break in her business management studies at McNeese State University in nearby Lake Charles to compete at the NFBR, Nov. 29-30 at South Point Arena in Las Vegas.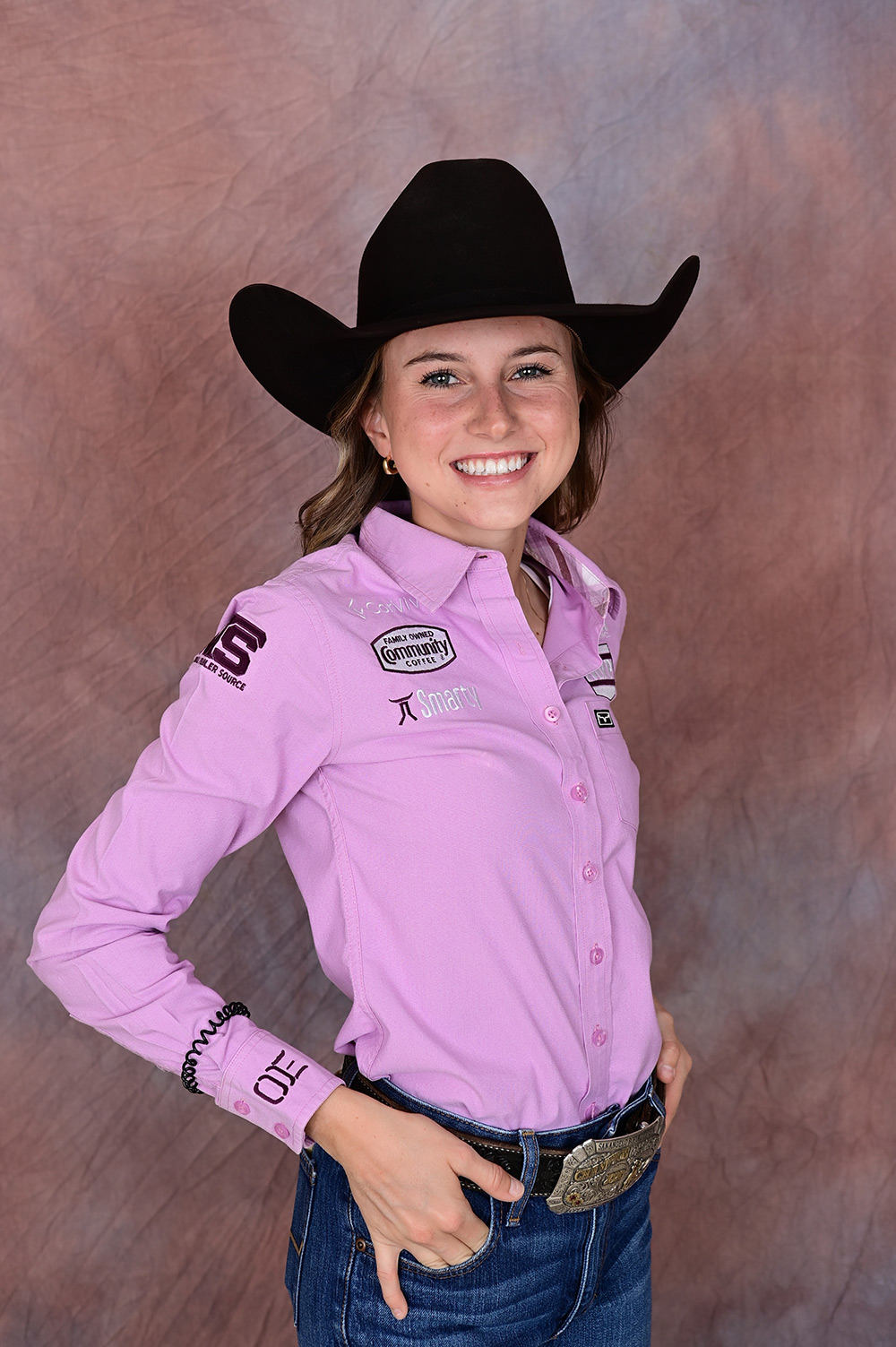 Josie Conner
Photo by James Phifer
The victories in Maine allowed her to hold on to the 15th spot just ahead of 2021 NFBR qualifier Danielle Lowman, of Gilbert, Arizona, by just $514 in the final regular season standings. Conner goes to Las Vegas with $49,232 to her name.
"I couldn't describe it," said Conner. "After that first win in Maine, I knew No. 16 couldn't catch me. There were no tears. We were just pumped. It was kind of a relief."
Trading crawfish for lobster, Conner earned $1,127 in Maine. It was part of a frantic September where Conner won $5,257 in five states in the final two weeks of the regular season. She also pocketed $3,910, her biggest check of 2022, at San Juan Capistrano, California in late August.
The money won in the latter weeks of the season also allowed Conner to pull away in the WPRA Resistol Rookie of the Year standings.
She added that honor with $50,121. Tiffany Schieck, of Floresville, Texas was second with $37,353, while Bryana Lehrman, of Lexington, Texas was third at $30,992. *Note due to the Rookie Roundup Event in May the rookie amount won and the world standings money total are different. The Rookie Roundup money did not count for world standings.
"Definitely making the NFBR is everybody's goal," said Conner. "Rookie of the year is icing on the top.
"Things worked out this year. I'm very blessed with the year we had."
Conner endured some anxious moments during the summer.
After Cheyenne Frontier Days, her horse slipped and Conner broke her right foot. Comfortably inside the top 15, Conner spent three weeks at home recovering.
"Now I was dropping in the world standings," Conner said. "I was sitting at home, getting pretty anxious."
She returned to competition at Bozeman, Montana, wearing a walking boot on the injured foot. Conner decided enough was enough in Ellensburg, Washington.
"I had to wear a bigger stirrup," said Conner. "The doctor at urgent care wanted me to wear it for five and a half weeks, maybe six weeks. I was tired of it. I took it off myself. I never really asked anyone.
"I roped from behind, trying to make it up and missed some calves I never should have. I left some money on the table. There was only one person that put me in this position and only one that could get me out. Me."
With her parents Jade and Wendi doing the driving, Conner primarily rode Dutch, a 13-year-old sorrel gelding she purchased last December. He was selected third among breakaway horses in the Nutrena Horse of the Year awards presented by AQHA.
"He does pretty much everything well," said Conner of the horse registered as Stylish Drifter out of Gold Cloud Miss and by Playin Stylish. "He's so fast. He goes straight to the calf with his head down.
"And he knows he is pretty," she finished with a laugh.
Conner's NFBR is no surprise to those watching the home-schooled Louisiana cowgirl. She announced her arrival by winning the WPRA National Breakaway Roping title a year ago.
"That's where I made myself public," said Conner who was also runner-up at the National High School Rodeo Finals as sophomore.
Conner also rides Tonka, a 16-year-old sorrel. "He is a little bit easier," she said of the horse registered as Hermie Sadler, out of Miz Little Cielo and by Diablo Hickory.
Conner got a jump-start on her 2023 by competing at the Texas Circuit Finals in October.
"I'm excited to get into Fort Worth, San Antonio and Houston next year," she said. "That's huge."
Conner got plenty of help with the trip to Maine. Her aunt Tammy Davis accompanied her on the plane rides, while Carson Hamlin drove the truck and trailer from Texas to Maine.
Hamlin did much of the driving for tie-down roper Riley Webb, who is Conner's boyfriend. With Webb having a berth in the National Finals Rodeo clinched, he drove Conner's horses.
Conner and Webb are practicing daily at the Conner place in preparation for rodeo's premier event. Webb is the Resistol Rookie of the Year for both the all-around and tie-down roping.
"It's cool to share the experience," she said. "We'll practice every day before the NFR. It's so fast, the breakaway roping, you work on the little things. I'll keep my horses ready, keep them tuned up. There is always something to work on.
"I'm prepared to go. I want to go right now."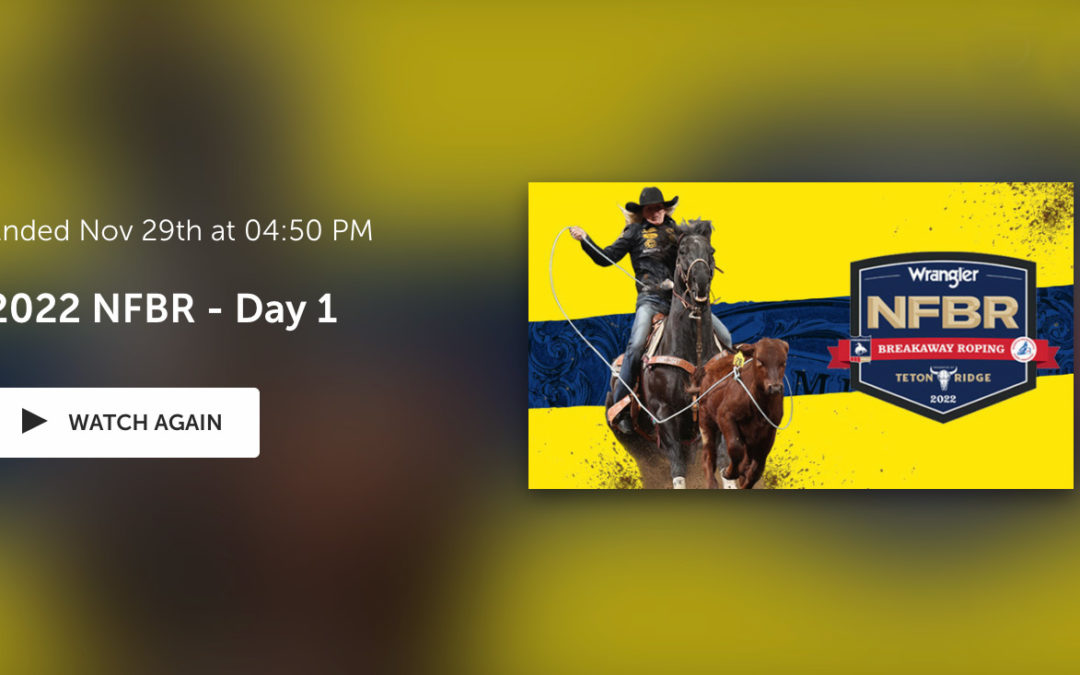 QUICK LINKSROPINGNFBR STORIES431 South Cascade Colorado Springs, CO 80903(719) 447-4627 (719) 447-4631 (fax)Privacy Policy Contact US431 South Cascade Colorado Springs, CO 80903 DIRECTIONS(719) 447-4627 | (719) 447-4631 (fax)Privacy...
(719) 447-4627
(719) 447-4631 (fax)

431 South Cascade
Colorado Springs, CO 80903
DIRECTIONS
(719) 447-4627 | (719) 447-4631 (fax)
WORLD CHAMPIONSHIP BARREL RACING — Where the Elite Compete®
WORLD CHAMPIONSHIP
BARREL RACING
Where the Elite Compete®