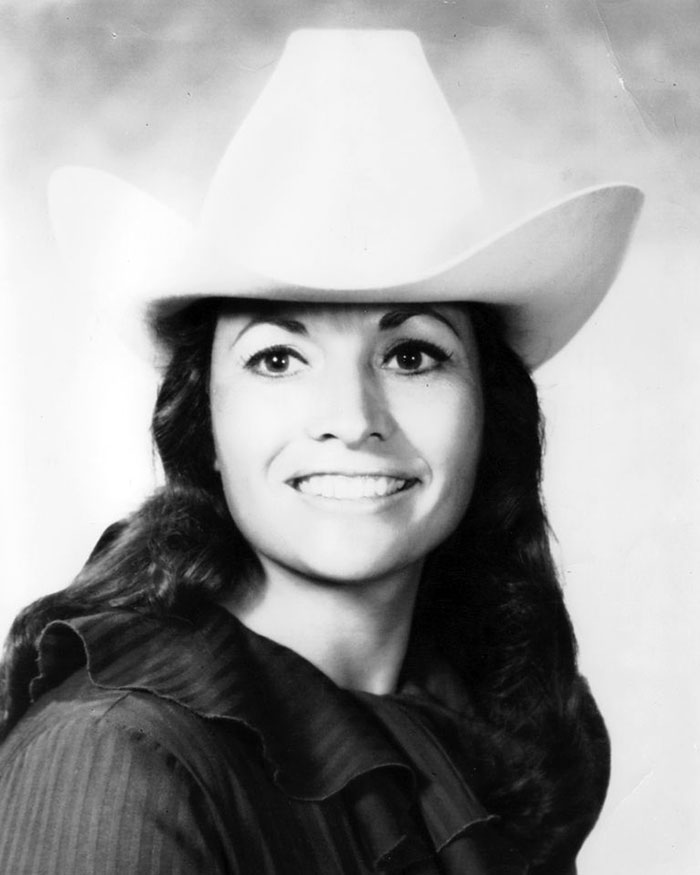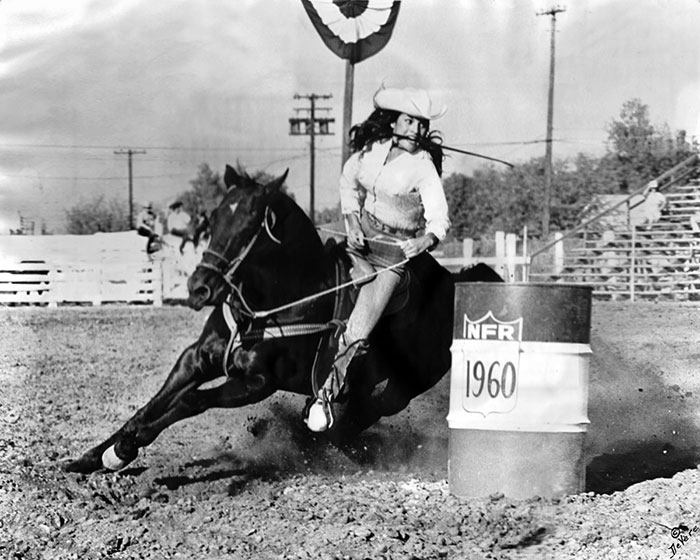 Sammy Thurman Brackenbury to be Enshrined in ProRodeo Hall of Fame
By Jolee Jordan
---

From chasing mustangs on the deserts of Arizona and Nevada, to World Championships inside Prorodeo's arenas, to roping and falling off horses in the movies, Sammy Thurman Brackenbury's next adventure takes her to the ProRodeo Hall of Fame in Colorado Springs, Colorado. The cowgirl will be enshrined with the 2019 class on August 3, among the third class of inductees into the Hall under the umbrella of the Women's Professional Rodeo Association (WPRA).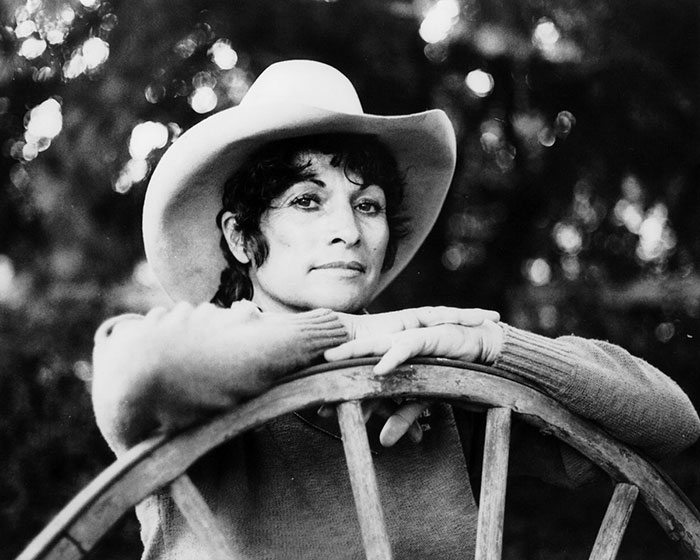 Sammy Thurman Brackenbury
Brackenbury was born on a ranch on the Big Sandy, near the little town of Wickieup, Arizona, the only daughter of cowboy Sam Fancher. Brackenbury's mother had three children from a previous marriage but her two sisters and a brother were considerably older than Brackenbury. In fact, her oldest sister was already married by the time Brackenbury arrived into the family.
Named after her daddy, Brackenbury soon followed him into cowboying and inherited his love of rodeo and horses. Already helping out around the ranch, Brackenbury moved to California at age five because their home in Arizona was too far from most of the rodeos of the day.
"We bought a place in Victorville," she notes. "Dad had a really good horse and he was rodeoing to pay the mortgage." Fancher competed in all the events at one time or another. "I think he only got on a bull once but he competed full time in the calf roping, team roping and steer wrestling."
Sammy Thurman Brackenbury
After a traveling incident left Fancher's good horse sidelined for a time with injury, the family packed up again, this time moving near Emily, Nevada to work on another ranch. Brackenbury continued to hone her cowgirl skills in the Northern Nevada desert.
"We'd catch mustangs. I'd take the yearlings and get them broke to ride and we'd sell them to the kids around there," says Brackenbury, still only seven at the time. Her father had bought interest in the ranch and was soon rodeoing again to help pay the bills.
"He rodeoed most of his life," says Brackenbury. The family moved several times, living again in Victorville, where Brackenbury's aunt lived as well as just outside Las Vegas. Fancher continued to take on odd cowboying jobs, going as far as Florida during a hoof-and-mouth outbreak that caused the cancellation of numerous rodeos.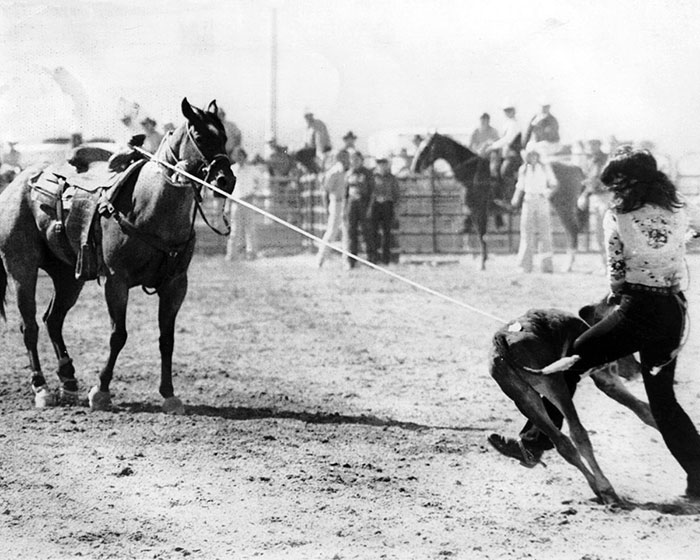 Sammy Thurman Brackenbury
Brackenbury inherited her father's love of competition. By her early teens, she was already adept at match racing, riding her father's horses, and calf riding. Eventually, she began to enter and compete at the rodeos as well.
The only problem was a lack of competitive opportunities. Barrel racing with the newly formed GRA was growing in Texas and Oklahoma but hadn't made it out west quite yet.
"I'd read about it," says Brackenbury with a laugh about barrel racing. "But the rodeos in California didn't have it; it was mostly back in Texas."
Despite the challenges, she began teaching her rope horses the pattern and entering the barrels and stake races when the opportunity arose.
"Dad had an older horse, I think he was 21 at the time, that was real turn-y and automatic," she explains, noting the horse was especially skilled in the stake race. Her father also had an exceptional palomino he called Punkin. "He was little bitty, maybe 13 and three quarters hands but he could fly and turn. They hazed on him, bulldogged, headed, heeled and calf roped on him. But Dad was stingy about letting me run him."
She recalls an early experience at a rodeo in Delano, California.
"They were just starting to have barrels and I ran my rope horse first," she says. When it was announced they'd missed her time, she announced to her father that she'd be riding Punkin (whom she called Corky) for the re-run. "He said, 'no you're not,' and I replied, 'hide and watch!"
"I was a brat!" she adds with a laugh.
When the family lived near Vegas, her father help promote the rodeo there and they were able to get the women's event added to the line-up. She remembers joining the GRA around 1959, the first year the Association held a year end Finals.
"They finally started having barrels in California, another one and then another one, little by little it took hold."
Brackenbury mostly roped at the time, both calf roping and team roping, but women weren't allowed to carry a contestant card within the Rodeo Cowboys Association (RCA). That changed thanks to family friend and RCA secretary at the time Bill Linderman, a former President of the RCA.
Legend has it that Sam Fancher was at the Santa Maria rodeo and found himself without a partner. He turned to hauling buddy, daughter Sammy, to rope with him. Though not allowed under the current rules, Linderman gave the OK for Brackenbury to continue roping with her dad.
"He would have given me the moon," she says of her friend Linderman. She and her father continued to compete together, even winning second in a go at the California Rodeo Salinas, the team ropers' mecca on the rodeo trail. "That was a big deal."
In addition to team roping, she continued to calf rope at amateur rodeos during that time but never got to compete in many of the GRA's All Girl rodeos due to their location mostly back east.
"There just wasn't enough money in them to go that far to compete," she laments.
Soon, however, Brackenbury was grown and married and hit the trail with then-husband Anson Thurman. The pair traveled throughout the west, competing in Utah, Idaho and northern Nevada. Brackenbury again ran into obstacles to her competitive career—the local Utah barrel racing association which was sanctioning with the RCA rodeos did not allow her to enter their events. She turned to her friend Linderman with the problem.
"They were going to bar me from competing at their rodeos and he stepped in," she says. Since they were sanctioning with RCA rodeos, Linderman was able to prevail, opening the door for Brackenbury and other ladies from outside the state to enter.
Brackenbury qualified for 11 consecutive National Finals Rodeos (NFR) beginning in 1960, riding a borrowed horse at least one season because it didn't pencil out to haul from California for the prize money offered.
Brackenbury would complete her career with five go round wins in the years between 1960 and 1968. Highlights include placing in twelve straight go rounds [six each year] in her first two NFR's in Scottsdale and Santa Maria in 1960 and 1961, respectively. In 1960 she tied for the average win with GRA World Champ Jane Mayo and finished as the reserve NFR champ and Reserve World Champ the next year, winning her career best $7,042 for the season.
Brackenbury finished inside the top five of the GRA World standings five times with the pinnacle being her World Championship season in 1965.
Always mounted with good horsepower, Brackenbury had rodeoed on her husband's tie down horse, Anaconda Kid, a stud known as Jeep, and others like Chaz, Roanie and Demon. But her primary horse during that World Championship season was the little bay mare she called Ugh.
So named because of the mare's big floppy ears, Ugh and Brackenbury won major rodeos across the country to finish the 1965 season with $6,096.
"I hauled my rear off that summer," Thurman noted in an interview with the WPRN in 2009.  "We went to the northwest, all the winter rodeos, Omaha and the Midwest. We made a lot of long hauls."
Though Ugh was out with an injury during the 1965 Finals in Dallas, Brackenbury rode her mare Roanie to third in the average to hold off the challengers to the title.
"That championship is Ugh's, even though I rode a couple of other horses during the year.  The bulk of the money was won on her.  She had a tremendous style," Brackenbury remembers. The gutsy little mare would become Brackenbury's daughter's mount for the pro rodeos not long after that championship season and lived to be nearly thirty years old.
Brackenbury's competitive career is littered with major titles inside the rodeo arena. She won the famed Salinas rodeo more than once and picked up titles at the Grand National Rodeo at the Cow Palace, Phoenix, Reno, Red Bluff, Oakdale, Redding, Tucson, Denver and Caldwell among others.
In the mid-1960's Brackenbury began to teach barrel racing, putting together weekend clinics. While commonplace today, the idea was new at the time for barrel racing and Brackenbury modeled hers after horse trainer Monty Forman's.
"Florence and Dale [Youree] were having their rodeo schools at their house," she says. "We did a school at our horse in Nevada but then I started going all over, just every place imaginable."
The clinics were set up for three days. During the first day, students would run barrels and Brackenbury would evaluate their runs.
"That way, we could see what we needed to work on for the next day," she says. "The final day, we'd have a jackpot and they could make another run if they wanted to see the improvement."
She remembers her largest clinic having 50 students in Wyoming. The average was 20 to 30.
One of the skills she taught was to switch hands between the first and second barrels. The common practice at the time was to ride with one hand throughout the entire pattern, lending to a neck rein that left horses stiff in the turn.
"Left hand, left turn, right hand, right turn, look to the next one," she chants. "I said it so much it became a song in my head!"
"A lot of my students had only seen barrel racing maybe on TV," she explains, noting the lack of information about the sport available at the time. "I'd been working awhile at perfecting my doings."
Brackenbury taught clinics for over ten years from the mid-1960's, averaging about a thousand students a year. She credited her father's teachings in horsemanship with helping her develop her own theories on barrel racing including the need to get more bend into the horses' bodies for the turn. Brackenbury designed her own barrel racing saddles, also not common for the time, and she was one of the first to use protective boots on her horse's legs, using boots she invented as they were not made at the time for barrel racing.
Living in California afforded a proximity to Hollywood that helped launch Brackenbury's last career—stunt woman.
"A guy had seen me rope with my dad," she recalls of her introduction to the business, appearing in the "Horse of the West," an episode of the series Disneyland (a precursor to The Wonderful World of Disney) which aired in 1957. "The horse was actually the star but I rode her."
The horse was Henney Penney Peakes, a full sister to RCA World Champ Dale Smith's Poker Chip Peake. "Poker Chip was a blue roan who could run, score, stop and work a rope," Brackenbury notes with admiration. "Anson actually tried to buy him but they'd already sold to Dale."
She later appeared in the Truman Capote film, "In Cold Blood," playing the mother of the killer Perry Smith in the film. Though she left Hollywood to go back rodeoing, the movie business would call her back in time.
But acting took a sideline to stunts on her second turn in the business after she married subsequent husband, Bill Burton, a rodeo guy who happened to have a "real job" as a stuntman and 2nd unit director.
"Bill was going to do me a favor and get me into SAG [the Screen Actors' Guild]," she giggles. "Turns out I was already eligible because of my other work [in the business]."
"He rodeoed too," she says of Burton, "but after we got together, we slowed down and did more films."
Brackenbury doubled well known actresses such as Jane Fonda, Linda Evans, Dolly Parton and Kathy Bates. Always one to lead the way, she was a Charter Member of the United Stuntwomen's Association.
"We were already working under the men's association," she notes. "But it brought us front and center." Brackenbury was one of the first Presidents of the group.
Brackenbury held leadership roles within the GRA as well. In the early 1970s, she was elected to serve as the West Coast Director and Director-at-Large. In 1975 Brackenbury was voted President of the Girls Rodeo Association (GRA). Though she'd spent years both on and off the Board helping promote barrel racing on the West Coast, her tenure as President was very short lived.
"I won the President and I'd just gotten married to Bill at that time," she says. "The picture business got real busy for us so I didn't stay long. It was left in kind of a mess due to my neglect," she admits.
Living a wild life since her youth, she now jokes she's getting crazy in her twilight years. Married seven times, she is now married to Jess Brackenbury, a horse trainer who has also spent time in motion pictures as well. Brackenbury continues to work in movies to the present day, though she is now enjoying more hours in retirement than working.
Already a member of the National Cowboy & Western Heritage Museum's Rodeo Hall of Fame, Brackenbury will enter the ProRodeo Hall of Fame with tons of family in attendance come August.
"Every time I talk to one of the kids, they tell me about someone else they're picking up to bring," she says. Her crowd will likely include her three daughters, Patti Parker, Jodi Branco, and Syd Thurman and stepchildren Billy Burton, Jr., David Burton and Heather Gibson-Burton along with a passel of grandkids and great-grandchildren.
"My youngest great-granddaughter is horse crazy," she chuckles. Most of her family followed her into rodeo, including grandson Stan Branco, who competed in the steer wrestling at the 2013 Wrangler NFR and Roy Branco, a California Circuit Finalist in the tie down roping.
Induction into the ProRodeo Hall of Fame means a lot to the cowgirl who considers to a large degree that her start in rodeo was through the then-RCA.
"I competed in a lot of their rodeos with my dad," she says. "I feel like I earned my way in."
Brackenbury has been honored within her home circuit with the 2013 WPRA California Circuit True Grit award and the WPRA California Circuit Pioneer Cowgirl award three years later. In truth, it's her time with the ladies of the sport, and her accomplishments as a member of the GRA, that will grant her access to professional rodeo's hallowed halls come August.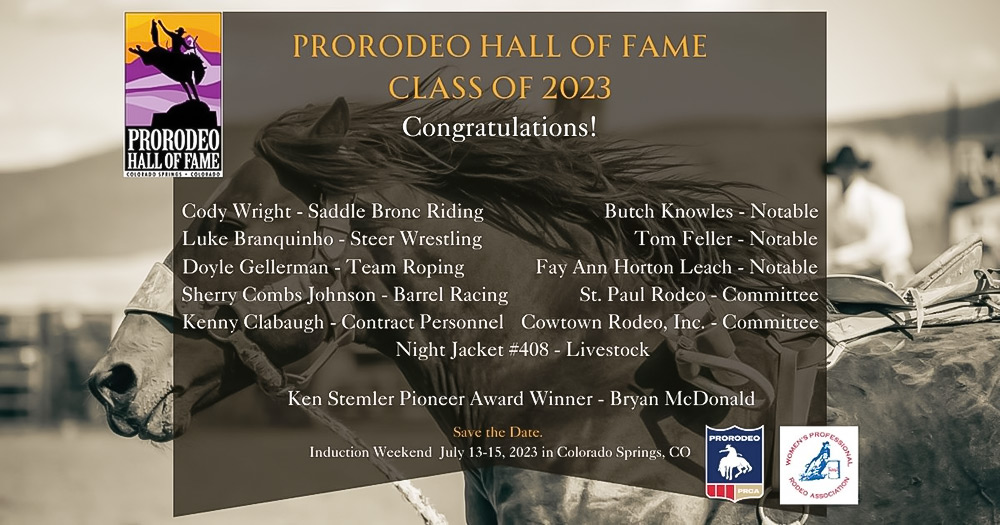 2023 ProRodeo Hall of Fame Class Announced By Ann Bleiker COLORADO SPRINGS, Colorado - The Class of 2023 ProRodeo Hall of Fame inductees were announced on Monday, March 27 and will mark the 44th annual induction. A total of 11 will be inducted including two...
(719) 447-4627
(719) 447-4631 (fax)

431 South Cascade
Colorado Springs, CO 80903
DIRECTIONS
(719) 447-4627 | (719) 447-4631 (fax)
WORLD CHAMPIONSHIP BARREL RACING — Where the Elite Compete®
WORLD CHAMPIONSHIP
BARREL RACING
Where the Elite Compete®