Kinsel Wins Fourth World Title, Morgan Captures First Average Title
By Ann Bleiker
---
LAS VEGAS, NEVADA – One year ago, Hailey Kinsel left the Thomas and Mack a little disappointed after her streak of world titles came to an end, but she was determined to not leave empty handed in 2022.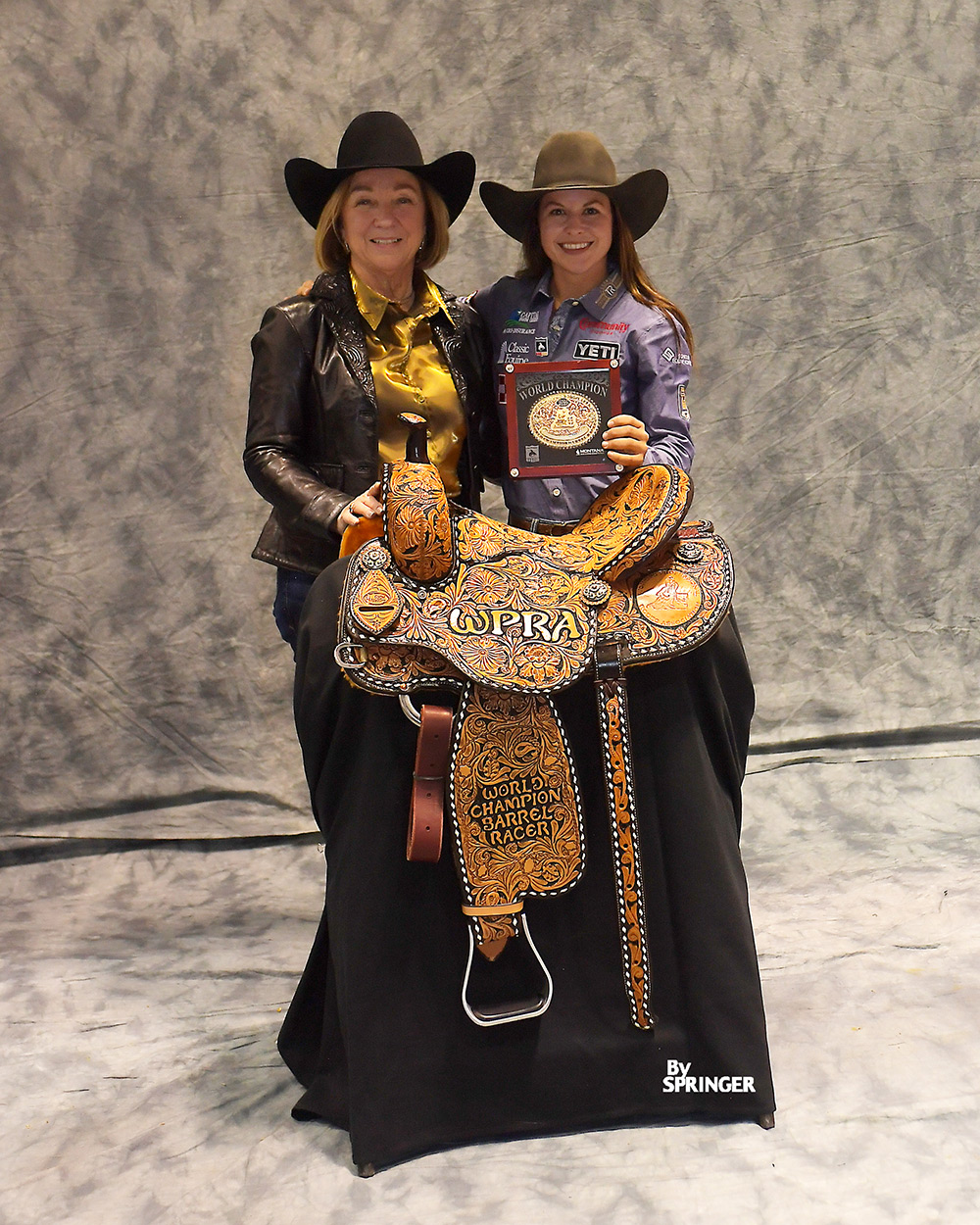 Hailey Kinsel and Jimmie Munroe
Photo by Kenneth Springer
Kinsel, of Cotulla, Texas, entered her sixth Wrangler National Finals Rodeo presented by Teton Ridge ranked fifth but after five round wins, including the 10th, she is once again at the top of the barrel racing world with $302,172.
"This one is hard to put into words," stated Kinsel moments after winning the 2022 WPRA World Champion Barrel Racing title. "This one is emotional. It was a different year in some ways than the last couple. Coming in chasing is a little bit fun but also a little bit of pressure. I made some errors this week and my horse so oh well and fixed it for me. She is amazing.
"Last year after making a mistake in the 10th round I wanted to make sure I didn't do that twice, so just tried to learn from it and gosh it has been an incredible year for everyone. We had the most amazing group of women here and what a year Jordon (Briggs) had."
Kinsel, turned in the fastest time of the NFR in the ninth round in a time of 13.34 seconds and she and Sister returned on Saturday night to win the round in another fast time of 13.35 seconds.
All totaled Kinsel won $182,783 in Las Vegas, the most of all barrel racers.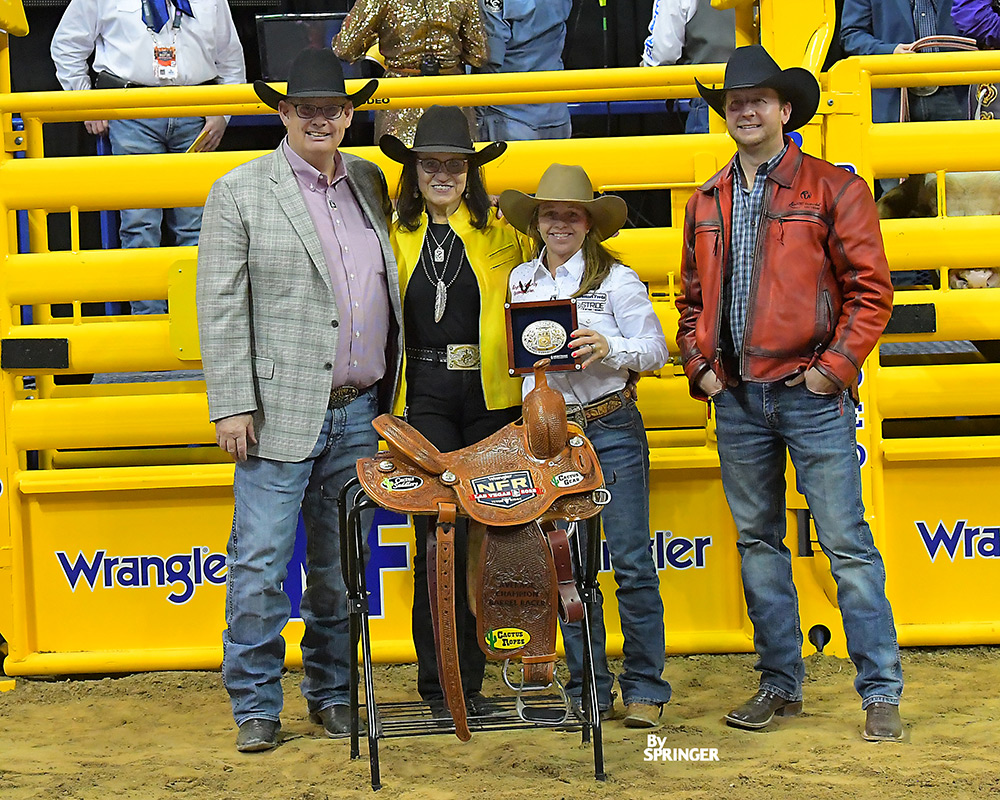 Shelley Morgan
Photo by Kenneth Springer
Shelley Morgan came to Las Vegas with a goal of having 10 clean runs and she did exactly that in championship form. Morgan won her first NFR average title in a time of 137.28 seconds. She was making her fourth appearance and came in ranked sixth. She finished the year third in the world with $265,030.
Jordon Briggs finished as the reserve world champion after finishing fourth in the average in a time of 142.41 seconds and won $96,741 during the 10 days in Las Vegas.
WPRA Rookie of the Year Bayleigh Choate was the only other barrel racer to have 10 clean runs and finished second in the average in a time of 138.98 seconds.
Margo Crowther was honored before the 10th round performance with the Jerry Ann Taylor Best Dressed Award presented by the National Cowgirl Museum and Hall of Fame. She received a custom bracelet and a $5,000 bonus check.
Rd 10 results: https://www.wpra.com/nfr-2022-results-saturday-december-10-2022/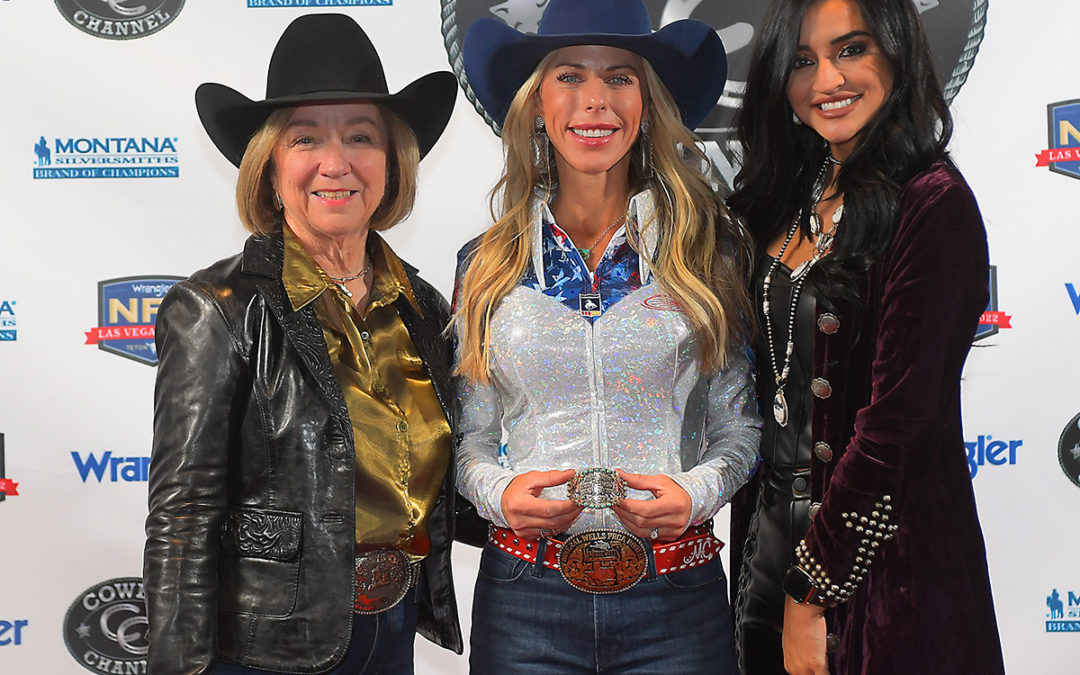 BEST DRESSED Crowther Catches Eye of Fans with Stylish Outfits at NFR By Ann Bleiker Photos by Kenneth Springer LAS VEGAS, NEVADA – Margo Crowther was all in for her first qualification to the Wrangler National Finals Rodeo, which included being one of several WPRA...
(719) 447-4627
(719) 447-4631 (fax)

431 South Cascade
Colorado Springs, CO 80903
DIRECTIONS
(719) 447-4627 | (719) 447-4631 (fax)
WORLD CHAMPIONSHIP BARREL RACING — Where the Elite Compete®
WORLD CHAMPIONSHIP
BARREL RACING
Where the Elite Compete®