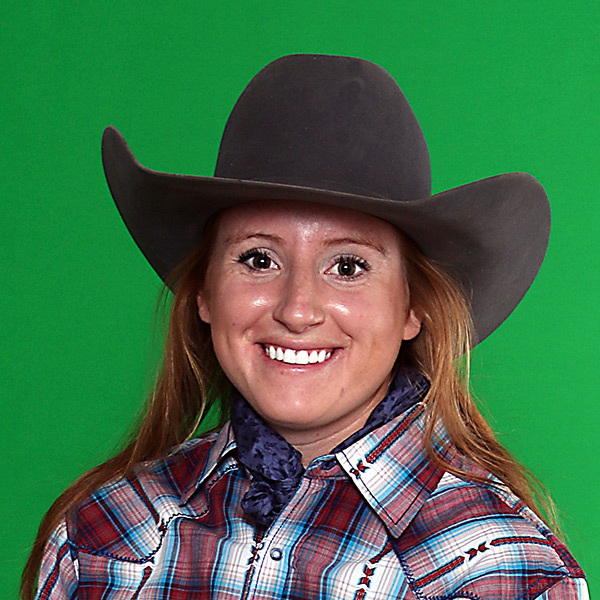 Career Earnings – through 2022 season
---
14th
2022 World Standings
---
Born: May 13, 1995
Residence: Miller, SD
Joined WPRA: 2016
Horse: BCR Lenas Nic "Sambo" (18-year black gelding) – Sire: Nic It In The Bud/Dam: Lenas Scotti
World titles: 0
Wrangler NFBR qualifications: 1 (2022)
NFR Open qualifications (competed year following qualification): 1 (2022)
Education: Black Hills State University (Spearfish, SD), degree in business administration
Professional
---
2022 Highlights 
• Finished the year ranked 14th after qualifying for first NFBR. Placed in three out of 10 rounds including winning the second and third rounds in times of 2.0 and 2.1, respectively.
• Won the year-end title in the Badlands Circuit, qualified for NFR Open in July 2023
• Won the Sisters (OR) Rodeo
• Won Burke (SD) Stampede Rodeo
• Won the Palouse Empire Rodeo (Colfax, WA)
• Co-champion at Wall (SD) Celebration
• Co-champion at Wickenburg (AZ) Pro Rodeo
Career Highlights
• 2021 – Finished the year ranked 21st with $20,252.
Personal
---
Husband, Cole…Maiden name Jorgenson…Sister in-law Hallie Fulton is also a WPRA member…Parents own a company in the oil field and she handles accounting and payroll for them…Is a multiple-time North Dakota Rodeo Association champion…College National Finals Rodeo qualifier…Qualified for Badlands Circuit Finals before turning attention to breakaway roping…Bought her horse Sambo from Cati Stanko when he was 9 years old.
​
Martha AngeloneCareer Earnings - through 2022 season (includes all WPRA roping disciplines) $130,304 2022 Earnings1st 2022 World Standings Born: May 13, 1995 in Cross Junction, VAResidence: Stephenville, TXJoined WPRA: 2018Horse: Spots Lil Legend "Legend" (14-year old...
(719) 447-4627
(719) 447-4631 (fax)

431 South Cascade
Colorado Springs, CO 80903
DIRECTIONS
(719) 447-4627 | (719) 447-4631 (fax)
WORLD CHAMPIONSHIP BARREL RACING — Where the Elite Compete®
WORLD CHAMPIONSHIP
BARREL RACING
Where the Elite Compete®